To Apologize or Not to Apologize...That is the Question
We don't like to say it and we don't always mean it, but despite the oft-quoted promise from the movie, love DOES mean saying you're sorry. Unfortunately the idea seems to have hung around long since the movie was put back on the shelf.
Is it a statement about society in general that we question the need to apologize even in our closest relationships? If saying sorry exposes us to confrontation or scrutiny, shouldn't we be willing to accept that from our loved ones?
If people feel that saying sorry diminishes the respect they receive from others, or brings their judgment (and their intelligence) into question - what kind of people CAN apologize freely? Can we expect it?
Perhaps the answer lies deeper than a person's perception of how they'll be viewed. What are the reasons for apologies?
Dr. Aaron Lazare gives his opinion on the motives for apologies in the article 'Go Ahead, Say Your Sorry' published by Psychology Today. He suggests the two positive reasons we apologize include the desire to restore or salvage a relationship and/or a deep seated empathy in which your apology may relieve or diminish the pain you've caused.
The less admirable reasons for an apology he identifies include the desire to escape punishment or the need to clear a guilty conscience - whether the other party was offended or not.
Clearly the first two reasons for apologizing make great claims towards creating happy, healthy relationships. Whether we are brought up to believe in admitting our guilt or not, taking a humble view of ourselves in order to benefit a relationship or an individual whom we've hurt is crucial in maintaining respect for one another.
While some individuals may not demand apologies from their partners, perhaps because they also believe it should not be required, there is a loss of respect between the couple when an apology is left unsaid. The offended has not had their pain acknowledged by the one they love. The offender now lives with the guilt or may start to believe their partner is not worthy of such acknowledgement.
In either case, the relationship suffers. On the other hand, frequent offenders may be too eager to apologize. Their constant display of humility forces the offended partner to accept behavior that should be questioned or challenged regardless of the appearance of repentance.
Accepting each other, faults and all, is a big part of a loving and enjoyable relationship. Not keeping tally of mistakes or judging weaknesses has its place, but a willingness to apologize for lapses of responsibility or good judgment will strengthen, rather than weaken, the bonds of a healthy relationship.
To get more information on how you can quickly enhance your love life and bring the 'passion' back into a relationship, visit http://www.becomehercasanova.com and to, get some great tips and tricks, sign up for our free, new newsletter.
In The News:
---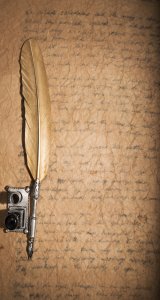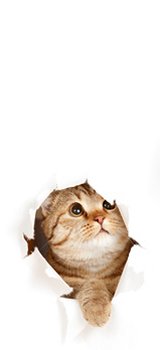 This quiz is based on key areas of communication and... Read More
I don't think a week goes by that I don't... Read More
is the most important question you'll ever ask yourself. Let's... Read More
The focus of many of the last few articles has... Read More
Are Office Romance's really that bad? The answer is ?..it... Read More
In my work with couples, certain themes have emerged that... Read More
If you love me, you will keep my commandments?In the... Read More
One minute you seem like lovesick turtledoves teasing, laughing and... Read More
IntroductionConflict in relationships is inevitable. Put two men together with... Read More
Striking a perfect balance between work and home today can... Read More
One of the very worst mistakes a man can make... Read More
Every year, hundreds of thousands of people find their "perfect... Read More
Okay, who are we kidding. Long-distance relationships are not supposed... Read More
Trust is something that is important to every single relationship... Read More
I'm going to get straight to the point. If you... Read More
Any man who has dated Asian ladies who live in... Read More
The interesting thing about getting the love you deserve is... Read More
When we think of precious gems, we usually spare little... Read More
Do you want be in a relationship that brings you... Read More
One kind of extramarital affair revolves around sexual addiction. The... Read More
Who Is Some Who Loves You?1. Someone who sees the... Read More
Suppose you have everything; a good job, good health, good... Read More
How do you let go of someone whom you have... Read More
The greatest asset we have in human existence is our... Read More
Honestly, I do not know anyone who is romantic nowadays... Read More
It is no secret that African culture is known for... Read More
Why is it that depending on others to fulfill our... Read More
Forming a relationship when you're a single mother or father... Read More
We don't like to say it and we don't always... Read More
When asked why their marriage is on the rocks, many... Read More
The word "deceive" is derived from Latin, de- away +... Read More
Summer has arrived! Woo-Hoo! Do you know what always comes... Read More
Sometimes, after a relationship has ended, many of us have... Read More