Focus and Shoot
One of my earliest childhood memories is watching Lew Alcindor (Kareem Abdul-Jabbar) win his third Most Outstanding Player award while leading UCLA to its third straight NCAA title in 1969. Of course, March Madness? is now ingrained in our sports psyche. From the unveiling of the brackets in mid-March, to the playing of "One Shining Moment" celebrating a new national champion, the NCAA Division I Men's Basketball Championship captures our nation's attention.
Each year, the Men's Basketball Committee ranks the tournament teams on an S-Curve. The top #1 seed sits at the upper right on the "S" and the 65th rests at the bottom left, with the remaining 63 teams listed in order between them. In your industry, it might be possible to rank businesses in a similar way, and, much like players shooting free throws in the NCAA tournament, everyone on the S-Curve would have the opportunity to achieve better results by focusing on the keys to their success.
Success Handler Action: Spend a few moments thinking about your small business. In your industry, where do you rank on the S-Curve? Are you near the upper right with top performers, somewhere in the middle, or falling toward the bottom left? Now, think about the reasons you placed yourself in that position. Here are some questions to consider:
~ Do you have the personnel to make you a "top seed"?
~ Do you have the equipment to be among the best at what you do?
~ Are you coaching employees to ensure you get the most out of their talent?
~ How do your customers view your small business? Are you ranked among the elite?
~ What will it take for you to move higher up on the S-Curve?
One of the small business leaders we coach has an outstanding team, a strong product in a growth industry and a solid marketing approach. Yet, like many business owners, he is not achieving the results he expects. Put in sports terms, they have a good game plan, but their execution is coming up short.
We are currently helping them implement a strategy to reach outside their comfort level ? to think beyond what worked before and to more closely focus on what is needed today. We are also working to focus their efforts beyond the walls of their location ? to get out and spend more time with their customers and prospects.
Success Handler Action: What is it that's keeping you from reaching your goals? Is it fear of change? Lack of resources? Fatigue? Here are six steps to give your team the mindset of a winner:
1. Call some business acquaintances and ask how they motivate their employees
2. Read (or re-read) Stephen Covey's "Seven Habits of Highly Effective People"
3. Get your business plan out of the drawer and update it (think like a coach: X's and O's)
4. Candidly discuss your situation with your financial advisor
5. Take your employees out for a celebration; the best teams bond together off the field
6. Get to work one hour earlier the next two weeks and work on your business, not in it
All teams begin their seasons with the same record and same goal. The one that cuts down the net at the end worked together better than everyone else. While big state schools tend to win the most championships, smaller ones celebrate success every year in the NCAA tournament. Whether you're the biggest in your industry or the smallest, the oldest or the newest, there is opportunity to renew focus on your business and shoot your way up the S-Curve. Begin thinking and preparing like a champion, and you will achieve surprising results, much like those Cinderella Stories.
Copyright © 2004 by Success Handler, LLC. All rights reserved.
The Coach, David Handler, is the founder of Success Handler, (http://www.successhandler.com), and specializes in helping small business leaders find clarity and take action. He understands the challenges of running a business, because he's been there ? as a small business owner, franchisee, franchisor, corporate leader and trainer. Much like sports coaches, his coaching will show you how to compete on a level playing field in your industry.
In The News:
---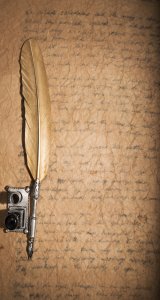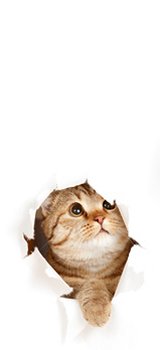 If one does not understand a person, one tends to... Read More
Creativity can be defined as problem identification and idea generation... Read More
As a business asset, they don't sit well on the... Read More
A major problem for employers today is attracting the best... Read More
Many organizations have an approach for identifying and recording lessons... Read More
IntroductionAre you looking for a way to gain control of... Read More
For many companies, procuring the right packaging, such as Poly... Read More
Imagine the following scenario; Ten years ago you decided to... Read More
My client had faced the same challenge, which was frustrating... Read More
This article relates to the Compensation and Benefits competency, commonly... Read More
ACTIVE LISTENING: The most frequent cause of failure in therapeutic... Read More
Before you call your next meeting, the FIRST step is... Read More
Outsourcing is the delegation of a business process to an... Read More
I have always said that if I were to write... Read More
It is essential to understand what work and what do... Read More
Employee performance reviews are one of the most dreaded tasks... Read More
Go into any bookstore and you will find a big... Read More
In his book, The Effective Executive, Peter Drucker pointed out... Read More
Stop hiring new administrative support staff. And learn how to... Read More
Hurting your sales efforts can be accomplished easily with the... Read More
Imagine that you're a sports coach and you need a... Read More
What behaviour maximises the chances of thinking of great ideas?... Read More
Bringing an HR consultant into your organisation can often be... Read More
There is a pervasive belief that time pressure stimulates creativity.... Read More
INTRODUCTIONThe typical approach executive teams use to cascade, or roll... Read More
1. Base your business in the Magic Triangle. Honesty, integrity,... Read More
Total Quality ManagementTotal Quality Management, or TQM, has become one... Read More
Military analysts call this "asymmetrical" war (as if war has... Read More
Measure.The first key question to answer in starting a problem-solving... Read More
There is no substitute for soliciting the opinions of the... Read More
Solving a big problem is a project: you're far more... Read More
We all spend time on planning vacations. If it's not... Read More
You may remember being told as a child, "Keep quiet!"... Read More