Business Fit
I have been an entrepreneur for over twenty years and have absolutely embraced information that would help maintain a well managed and profitable business. We have been a part of the information era for sometime now. As business owners, we have access to more information than ever in this generation of technology. But how can we use this technology to aid our business?
Today's business environment creates both opportunities and challenges. Powerful technology, including the internet, provides access to global markets and increases your potential for incredible gains. However, managing the technology and taking advantage of the opportunities it provides can be very threatening for small business owners who lack an extensive budget and a dedicated IT department or person. Ultimately, it's about vision--and developing a viable strategy! Without a defined strategy, we make poor buying decisions, adopt ineffective tools, and often experience a high level of frustration. Businesses that succeed, typically establish technology strategies that help them gain a competitive advantage through cost savings, process improvements, faster time to market, and improved quality and service levels. These companies often exceed the expectations of customers, business partners and employees.
Planning for the right combination of tools is imperative. It's also essential to make sure that systems live up to their full potential. The result of bad technology and failed installations impact more than a few businesses. In many cases, transforming the strategy into reality requires outside expertise--particularly at companies without technology experts. Working with analysts, consultants, value-added resellers, service providers, technology partners and even a knowledgeable friend or relative can have huge rewards. It's difficult to measure the value of an application that improves customer service or employee morale In a tough economic climate or adverse industry conditions, the technology might not boost sales but it could help you retain customers or employees and solidify loyalty. This, in turn, could cut costs and position your company for future growth.
Adopting the right systems can maximize your results and simplify future technology installations. For example, a strong (IP) network makes it easier to implement new technologies, such as Web-Conferencing. With a solid foundation in place, a company can utilize Web-Conferencing to help trim travel costs and provide sophisticated communication capabilities. This application enables web-based document sharing, collaboration and the use of video and audio over a network.
Most Micro-Businesses, Small Businesses and even Mid Size Businesses believe that technology of this kind is unaffordable. In reality, feature rich, Web Conferencing can be as inexpensive as @$200 per month. What an effective, inexpensive enhancement to your business. It's perfect for among others, home based businesses, multi-location businesses or e-based businesses.
Having a well-thought-out technology plan in place allows you to create a strategy that boosts performance and profits through the maximum utilization of your resources. Developing a solid technology plan isn't just a good idea--it's the basis for success and a technologically "FIT" business!
Your contributions, questions and remarks are very much needed. Please forward all questions and commentary to:
Info@pac-div.com
WWW.PAC-DIV.COM
(702) 363-4588
Publishers Note:
Mr. Smith is the CEO of Pacific Diversified LLC, a Las Vegas based software development, marketing and sales company with offices locally as well as in Orange County, California.
In The News:
---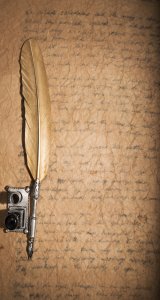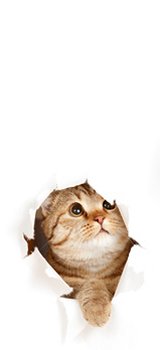 Sometimes when I conduct my workshop on Effective Meetings, one... Read More
Current Situation:As of this writing, the MCI Board of Governors... Read More
We all know people who are like human dynamos. They... Read More
In many ways there are no secrets to implementing effective... Read More
There is an inherent conflict between owners and managers of... Read More
A leader's role is to focus on those areas of... Read More
Are you a business, non-profit or association manager who pretty... Read More
Talk to as many consultants as you can before hiring... Read More
Audiences who saw the fabled Broadway musical, Chorus Line, marveled... Read More
For many companies, procuring the right packaging, such as Poly... Read More
"Here is Edward Bear, coming downstairs now, bump, bump, bump... Read More
Have you ever tried to drive somewhere without proper directions?... Read More
Many work environments now are open plan, with only a... Read More
In the bestseller, Good to Great, Jim Collins discovered that,... Read More
Aligning business organizations to be successful in the present and... Read More
I hear many complaints daily about the "unfairness" of politics... Read More
Any IT manager who wants to pursue the IT Service... Read More
You're on your organization's diversity committee. You have the best... Read More
A lone ranger is someone who prefers working in solitude... Read More
Women have made tremendous contributions to society at every level;... Read More
Performance appraisals aren't fun. But a lot of the time... Read More
Sooner or later, most business owners need to look for... Read More
Let me tell you a secret.Things don't always go the... Read More
The study of Behavioral extension involves investigating the source of... Read More
What's everyone's favorite topic around the water cooler? Bad bosses!... Read More
One of the more ambiguous elements of a Six Sigma... Read More
Yet there is a place for those external 'raft-build's', 'away... Read More
This was supposed to be one of those sleepy flights... Read More
This article relates to the Manager/Supervisor competency, commonly evaluated in... Read More
Creativity can be defined as problem identification and idea generation... Read More
Are you the position or the person?Bosses can lose their... Read More
Recognizing good performance through praise or other positive action is... Read More
This article relates to the Compensation and Benefits competency, commonly... Read More