Business Innovation ? Improvisation
Creativity can be defined as problem identification and idea generation whilst innovation can be defined as idea selection, development and commercialisation.
There are other useful definitions in this field, for example, creativity can be defined as consisting of a number of ideas, a number of diverse ideas and a number of novel ideas.
There are distinct processes that enhance problem identification and idea generation and, similarly, distinct processes that enhance idea selection, development and commercialisation. Whilst there is no sure fire route to commercial success, these processes improve the probability that good ideas will be generated and selected and that investment in developing and commercialising those ideas will not be wasted.
Improvisation
One of the most valuable fields of experience and one that creativity and innovation leaders should engage in ? especially business leaders - is improvisation. Many of the skills of improvisation apply directly to idea generation:
a) Acceptance ? learning to say YES as opposed to NO.
b) Accepting the unoriginal as valid.
c) Accepting that the first idea ? that is, without critical evaluation, is usually a good idea. Not concealing inappropriate ideas.
d) Accepting that the innermost self will be revealed.
e) Understanding the difference between real self and that self which is presented to the world. Through masks, role play and trance.
These and other topics are covered in depth in the MBA dissertation on Managing Creativity & Innovation, which can be purchased (along with a Creativity and Innovation DIY Audit, Good Idea Generator Software and Power Point Presentation) from http://www.managing-creativity.com/
You can also receive a regular, free newsletter by entering your email address at this site.
You are free to reproduce this article as long as no changes are made and the author's name and site URL are retained.
Kal Bishop MBA, is a management consultant based in London, UK. He has consulted in the visual media and software industries and for clients such as Toshiba and Transport for London. He has led Improv, creativity and innovation workshops, exhibited artwork in San Francisco, Los Angeles and London and written a number of screenplays. He is a passionate traveller. He can be reached on http://www.managing-creativity.com/
In The News:
---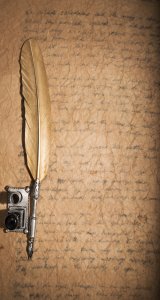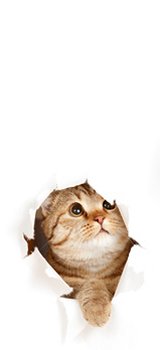 Re-organizing, re-engineering, re-training, down-sizing, outsourcing, changing-changing-changing. Organizations today think they... Read More
Ten Money Saving Tips for Print ManagersDespite their stated desire... Read More
For small business owners, an enthusiastic vision for smooth, steady... Read More
If you are a business owner or a business owner... Read More
Some managers think of performance appraisal meetings and recollections of... Read More
Are you trying to hire dozens of hourly workers or... Read More
A leader's role is to focus on those areas of... Read More
Current Situation:As of this writing, the MCI Board of Governors... Read More
Getting into the detail of everything each of your people... Read More
Every meeting is a laboratory where you can observe and... Read More
The role of a manager is evolving in response to... Read More
Ellen was a clerk working for a large insurance company.... Read More
At first blush, it would appear there is no shortage... Read More
Over the past couple of days I've been setting up... Read More
Did you know that maintenance accounts for 50% to 80%... Read More
In my book Talking Points: 25 Tips for Clear, Credible... Read More
People sometimes interchange the terms "know-how" and "knowledge", but there's... Read More
The difference between leaders is ears. Good leaders not only... Read More
Communicate! Don't leave you key stakeholders guessing.We are generally not... Read More
When you create your profit and loss statement to assess... Read More
What do organizations look for in a prospective employee with... Read More
This article relates to the Work/Life Balance competency, which investigates... Read More
Have you ever asked yourself the question? "Is this a... Read More
If it's so simple, why don't managers all over the... Read More
Having to manage a difficult employee is never fun and... Read More
The need for constant reinvention is a given in today's... Read More
If you think the power move has costs, consider the... Read More
If you are like most business people, voice mail has... Read More
Many times business owners can have significant differences in management... Read More
In the last few years a lot has been written... Read More
In my book "You're In Charge?What Now?" I use a... Read More
Traditionally, in American businesses, the same person occupies the role... Read More
It's easy enough to convince your own staff that better... Read More