5 Surefire Ways to Bring Your Business Objectives Full Circle with Technology
All small to mid-sized company owners want to know where their dollar is being spent when it comes to computer technology in their organization. The challenge is for them to get the information they need to make the right purchasing decisions. 'Tell me in English why you think we need this technology in our company?' That question goes through every company owner's mind and mouth. Getting the answer that makes sense to them is another story. How can the people in charge of your company understand what the value is of specific technology if their computer support people cannot articulate why it is so important?
This guide will assist every company owner in understanding how to communicate with your technical consultant so technical recommendations are applied, understood and the full potential of technology is realized throughout the company. After all, your technical consultant wants you to appreciate what they do. And you will not be able to appreciate it until you understand how it effectively applies to you.
Company Objectives- Understanding your company objectives is not a one way street. This information cannot be kept with upper management. Share it with your technical consultant. "Give a man a fish and you feed him for a day. Teach a man to fish and you feed him for a lifetime."
Big picture- Your technical consultant must understand how the company functions as a whole. They must understand the duties of the different departments. How else will the company be able to apply technology to the business's everyday processes if those processes are never articulated?
Changing with the times- Just because a technical consultant has worked in an environment for 'a couple years' does not automatically mean they are aware of changes to the intricacies of the company's business functions. Just like technology, business strategies change. It's important to consistently keep them in the know when these changes occur at the business level.
A picture is worth a thousand words- Tell you're technical consultant to chart out why they recommend a specific technology. Managers love colors and charts. After all, a picture is worth a thousand words, right?
Define; Measure; Analyze; Improve; Control. As long as every project is measurably articulated in the following order, upper management will have no issues understanding what is being recommended and how to proceed in the future. None of the steps above should be skipped. This is very important. The clearer the projects are defined quantitatively, the easier it will be to control processes going forward.
Anthony Licate is the President of Spidernet Technical Consulting, LLC (http://www.spidernetconsulting.com). The company provides technical computer network, ecommerce and wireless enterprise data services in and around the Philadelphia area. He has worked with multiple types of businesses to strategize, re-align and implement technology. He can be reached at aj@spidernetconsulting.com or by phone at 215.508.1036.
In The News:
---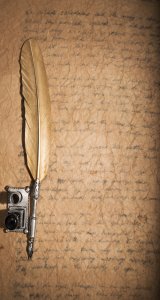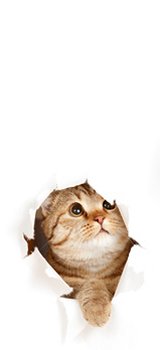 The wellspring of confidence is belief. When you believe in... Read More
INTERNAL PUBLIC RELATIONS: Never overlook an opportunity to do internal... Read More
'Goodwill' is regarded as an intangible asset in a business.... Read More
Successful enterprise building requires seven elements. These are:1. People, who... Read More
We all have psychic abilities that we use daily, although... Read More
Introduction"High performing HR function affects bottom line nearly 10%"- A... Read More
I recently surveyed CEOs and Business Leaders of large companies... Read More
When you think of all the things companies have, you... Read More
Where does the time go? Billable time. As a consultant,... Read More
Using all of your senses, to help you test how... Read More
Let me tell you a secret.Things don't always go the... Read More
Here are some quick thoughts on ways to turn things... Read More
Office politics! It's just another way of saying: "The employees... Read More
Most of us have found ourselves working on a team... Read More
Attitudes are more important than facts. Dr. Karl Menninger... Read More
Marketing ISO 9001 2000.Lately we've been seeing a lot of... Read More
This article relates to the Coworkers competency, commonly evaluated in... Read More
Creativity can be defined as problem identification and idea generation... Read More
Fast Relief for Sarbanes Oxley Section 404 ComplianceSection 404 of... Read More
Data mining is the art of extracting nuggets of gold... Read More
If you are an executive, you may sometimes feel like... Read More
Suggested practice for HR personnelMuslims now form one of the... Read More
How would you handle communication if your business or practice... Read More
How can you get more attention for your conference and... Read More
You can't solve a problem with the... Read More
October 2004 saw the introduction of the Employment Act 2002,... Read More
It was 7:30 on a Saturday morning, and I was... Read More
Creativity can be defined as problem identification and idea generation... Read More
As a business asset, they don't sit well on the... Read More
Eventually, your business is going to need to have some... Read More
The Julian calendar we use to pass the time every... Read More
At first blush, it would appear there is no shortage... Read More
You open your computer, the flashing button says, "We have... Read More