Invoice Factoring for Goverment Vendors
Assignment of Claims Act of 1986"....What does this mean for you?
What does this mean to you? Simply, the U.S Government encourages their vendors to seek accounts receivable factoring of their invoices in order to help them grow, improve cashflow, increase performance, and level the playing field.
Access Unlimited Capital Through the Creditworthiness of the U.S. Government Any government contractor, under the the Assignment of Claims Act of 1986, may assign it's rights to be paid amounts due or to become due as a result of the performance of a contract to a bank, trust company or other financing institution. Larger vendors have been doing this for years.
Invoice Factoring is when a business sells unpaid accounts receivable invoices to a specialized financial institution called a Factor. The factoring company buys the invoice from the business for an amount less than its actual face value, then later collects the full amount of the invoice from the account debtor when it finally comes due. This service is useful to a business that cannot afford to wait 30, 60, or 90 days to collect payment from customers, cash is needed immediately for growth or survival.
When a business delivers goods or services to another business, an invoice is generated stating the amount owed and the terms (number of days) in which the invoice must be paid. This invoice along with its terms becomes an accounts receivable: money owed to a business, from a business, for goods or services delivered. The terms for these invoices are usually 30, 60, or even 90 days. After the business sends out the invoice it must wait the length of the term (or longer) to collect the debt and recognize the revenue generated. Waiting for these long billing cycles to close can be difficult for a company that is growing fast or just struggling to survive.
Rather than waiting for long billing cycles to close, a business has the option to sell some or all of its outstanding invoices to a Factor (for a discount) and receive funding within 24 hours or less. The Factor will eventually collect the full amount of the invoice from the account debtor.
Afra AmirSanjari is the Principal for Peacock Capital. Peacock Capital specializes in solving the cash flow challenges of Small/Medium Businesses, Government Vendors and Individuals with innovative financial solutions by providing a network for securing operating capital.
http://www.peacockcapital.com; info@peacockcapital.com
In The News:
---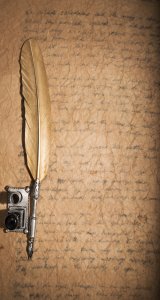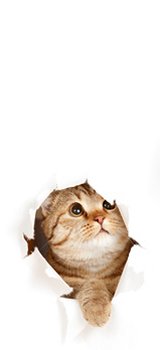 Integrity is very important to me, and I try hard... Read More
The Critical Success Factors Focusing on the... Read More
Communicate! Don't leave you key stakeholders guessing.We are generally not... Read More
Picking people for a job is like going... Read More
Most agendas for a meeting look like this.* Budget* Payroll*... Read More
You do your best to make sure your organization is... Read More
The failures we have seen in the quality and integrity... Read More
In our current world of rapid and amazing technological advances,... Read More
While there exist several useful definitions of motivation, for our... Read More
The following question is usually debated a lot amongst IT... Read More
Hiring employees is a huge responsibility. Before hiring anyone, be... Read More
Statistics consistently reinforce that the biggest challenge in today's contact... Read More
A recent report entitled "How Google Grows?and Grows?and Grows" stated... Read More
At this time of tight budgets, the mantra of business... Read More
"It is not the strongest species that survives, nor the... Read More
Job interviews are easier for the interviewer or the interviewee... Read More
The difference between leaders is ears. Good leaders not only... Read More
I'm always fascinated by the people who lift huge weights,... Read More
Okay, so you've figured out what kind of meeting is... Read More
With thanks to Jeff Foxworthy, the comedian who does the... Read More
Is building your own inventory management solution really your best... Read More
PERMISSION TO REPUBLISH: This article may be republished in newsletters... Read More
Take the pain out of gain and decrease the upheaval... Read More
Measure.The first key question to answer in starting a problem-solving... Read More
Marketing gurus are always coming up with new lingo but... Read More
Eventually, your business is going to need to have some... Read More
There is no sure fire route to commercial success, but... Read More
Does your company need to retain the services of a... Read More
This article relates to the Human Resource Functions competency, commonly... Read More
For good reason, practically every endeavor in life is rated.... Read More
I once worked with a developer who showed up at... Read More
Many kinds of interferences or disturbances can confuse a message.... Read More
1. What is an Issue?An issue is an incident, circumstance,... Read More