Characteristics/Attributes of a Lean Operation
Fundamentals in Place
? There is a designated place for everything and everything is in its place. No time is wasted while looking for things. The organization looks clean and everyone is required, encouraged and motivated to keeping it organized.
? The distance traveled by operator(s) and/or a specific part is less than the perimeter of the facility.
? There are on-going reports easily assessable to everyone that provides timely feedback for individuals and groups.
? Quality is achieved by controlling the process, not by checking parts. Rework and quality returns are rare occurrences.
Evident Flow
? Everyone is aware of the status of the subsequent operation/step.
? There is a clearly visible, easy to follow path through all steps.
? External set-up time has been eliminated and everyone follows consistent set-up procedures.
Balanced Lines/Processes
? Everyone is aware of and executes to takt time (pace of production required to match demand from the next operation/step).
? To handle mix issues, the schedule is properly leveled to minimize the impact of both inventory and set up time. In addition, the required pitch (i.e. increments of work) is regularly determined for the pace maker operation/step.
Pull vs. Push
? There is one single point for scheduling (i.e. pace maker) ? scheduling is not done at multiple or at every operation/step.
? There is no or limited number of batch processes ? whenever possible, a continuous flow. One key clue to look for is presence of inventory.
? In spots where batching is necessary, FIFO pull system is in place with proper inventory levels. The amount of overall inventory (in equivalent number of days) should be approximately or slightly higher than the average of lead time (in days). Any discrepancy results in excess inventory and/or part shortage (which in turn impacts customer service level).
? Customer service level is not directly impacted by forecast accuracy. There are no official "expeditors."
Organization Alignment
? There is an acceptance for trying new ideas and concepts. Desire for continuous improvement is very strong. Maintaining status quo is not an option.
? There is constant communication channel between workforce and the management. Award and recognition are based identifying, implementing and sustaining improvements (on time, quality, customer service and/or cost).
? The workforce is empowered and motivated to self-direct daily operations/tasks with minimum input from management.
? There are clear, proper, objective and timely measurements available for everyone to view. Any degradation is identified and addressed immediately.
Simply put, in a truly lean organization, each step in the entire value chain processes only what the subsequent step requires ? this is done at the right time, in high quality and at the lowest cost possible. All seven types of waste have been identified and eliminated ? the only remaining work should be those that are needed to change form/fit and/or function a customer is willing to pay for.
About Tefen
Tefen is a publicly traded, international operations consulting firm with seven offices in United States, Europe and Israel. The firm has over twenty years of experience in improving the overall operational effectiveness of Fortune 500 clients around the world. Tefen designs and implements solutions that enhance operational performance throughout an organization. The main areas of focus include operational excellence, manufacturing, quality, customer service, research and development, and supply chain management. All of Tefen's support programs are ISO 9001 and TCS (Total Customer Satisfaction) certified. Our hands-on approach has achieved success in delivering quantifiable and value-driven results. The company has remained profitable since its inception and currently employs over 250 professionals worldwide, 40 of whom are certified Six Sigma Black Belts.
Joong Hyun is the author and a Director of Operations at Tefen (http://www.tefen.com/). For questions or further information regarding this article, please contact Raymond Cheng, Marketing Manager, at info@tefen.com.
In The News:
---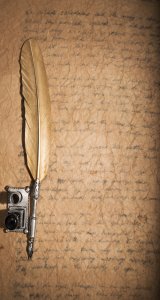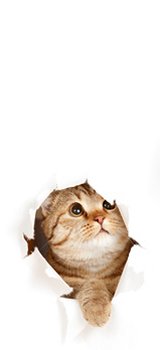 Why are people changing jobs so quickly these days?Here are... Read More
Cost cutting has become a necessary and important reality in... Read More
This article relates to the Team Dynamics competency, which evaluates... Read More
Re-organizing, re-engineering, re-training, down-sizing, outsourcing, changing-changing-changing. Organizations today think they... Read More
There is a pervasive assumption that small firms are more... Read More
A major source of communication breakdowns is incongruence between the... Read More
Q: One of my former employees has launched an online... Read More
A framework is a way of thinking, a point-of-view, a... Read More
Howard Dean's tenure as chairman of the Democratic National Committee... Read More
Acknowledgement is about recognition or attention from another person. It... Read More
Creativity can be defined as problem identification and idea generation... Read More
My friend Delia is the owner of a small private... Read More
Unhappy as Jenny undoubtedly was, she held on very tightly... Read More
Direct reports-people who need direction and leadership-rely on their leaders... Read More
Are your people consistently following your procedures? Each year, organizations... Read More
A critical task in the succession planning process of any... Read More
With the economy bordering on a recession, every company is... Read More
What would happen if the personal assistants in your organisation... Read More
I once worked with a developer who showed up at... Read More
Certain processes enhance creative output and others enhance innovative output.... Read More
Imagine the following scenario - you pay a visit to... Read More
This article relates to the Career Opportunity competency, commonly evaluated... Read More
To release creativity in employees, managers must get involved in... Read More
This article relates to the Ethics in the Workplace competency,... Read More
An essential step in managing the performance of salespeople is... Read More
Nothing has changed. Your ancestors lived by faith. Some planted... Read More
Many operations leaders have been there, done that with re-engineering.... Read More
All small to mid-sized company owners want to know where... Read More
The industrial age is over. Organizations still stuck in the... Read More
The other day someone asked me for one of my... Read More
A virtual assistant is an individual who provides business services... Read More
Hiring someone new to work in your business is one... Read More
Define the Problem First. It seems obvious, but how many... Read More