Five Key Strategies for Making Your Nonprofit Business More Effective

I love tennis both as a spectator and a weekend player. I also believe that effective nonprofit organizations are an essential part of vibrant, engaged communities. As I was watching The Championships - Wimbledon this year, I realized there are lessons from Wimbledon (both from the players and the tournament itself) that can help your nonprofit achieve attention-getting results. What are these lessons?

Have a game plan
Successful players know their own strengths and weaknesses and the strengths and weaknesses of their opponents. They develop game plans designed to take advantage of their best weapons and to capitalize on opportunities provided by their opponents. Successful nonprofits know their external environment, know what they do well, stay flexible so they can capitalize on opportunities and use strategies based on their strengths.

Don't play a clay court game on grass
Wimbledon is the only Grand Slam event played on grass. Grass is a fast, slick surface and the ball bounces in strange ways. Players must be able to adapt their game to compete effectively. The nonprofit environment is constantly changing and effective organizations are able to anticipate and adapt to these changes.

Stand out from the crowd
Grass courts. All white tennis attire. The green backstops and stands. Turn on a televised tennis match and these images let you know immediately that you are watching The Championships-Wimbledon. From the distinctive crossed rackets of the Wimbledon logo to the familiar Wimbledon colors of green and purple, the Wimbledon brand is well-defined. Like it or not, nonprofits must develop an identity and consistently communicate their values and mission.

You can't play doubles alone
Although not as popular as singles, doubles is an integral part of tennis. Doubles teams are partnerships that take advantage of the strengths of each player. It is not uncommon to see competitors in singles form successful doubles teams. In the nonprofit world, effective partnerships can enhance the ability of each organization to meet community needs and often result in more effective use of each organization's resources.

Take advantage of rain delays
Wimbledon is famous for its rain delays. These delays often turn out to be opportunities. Time and again I've watched players raise the level of their game or successfully use new tactics after unplanned time in the locker room. All of us get caught up in day-to-day activities and feel we can't take time out. The reality is that taking time away often leads to new ideas and new strategies for advancing your mission.
Consistently applying these strategies will help you achieve attention-getting results. Give it a try and track your progress.
Judith Rothbaum helps talented nonprofit professionals and volunteers use information to build their business and think more boldly about who they are and the changes they create in their communities. Visit www.datafordecisionmaking.com for tips, information and helpful tools.
In The News:
---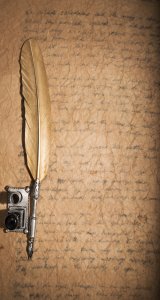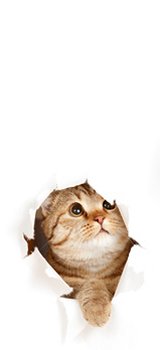 There seems to be an assumption that change is a... Read More
This article relates to the Senior /Top Level Management competency,... Read More
Kicking Winning Business Goals The competition for business... Read More
Nobody's perfect, including the boss. Managers, we polled recently, acknowledged... Read More
Marriages and corporate mergers in America have at least one... Read More
"Where did it go? It was here yesterday. Wait. Here... Read More
You may remember being told as a child, "Keep quiet!"... Read More
Hurting your sales efforts can be accomplished easily with the... Read More
Human beings and the way they interact are extraordinarily Complex.... Read More
Creativity can be defined as problem identification and idea generation... Read More
In today's era of Professional and IT Services competition and... Read More
The title implies that some people are and others not.This... Read More
Yet there is a place for those external 'raft-build's', 'away... Read More
Because of my work as a consultant, trainer and coach... Read More
Here are ten fundamental concepts that characterize an effective meeting.Definition:... Read More
Facilitating good communication can make the difference between a well... Read More
People sometimes interchange the terms "know-how" and "knowledge", but there's... Read More
I've just watched, again, an episode in the Back to... Read More
Hiring good employees is not only important to business, it's... Read More
For many people, the terms "manager" and "leader" are synonymous.... Read More
Creativity can be defined as problem identification and idea generation... Read More
Once working and focused in tune with what they do... Read More
The heart of a fool is in his mouth, but... Read More
Another fallacy ingrained in the minds of most marketing managers... Read More
Creativity can be defined as problem identification and idea generation... Read More
In two recent articles "Some Evidence of How We Are... Read More
IntroductionThe aim of this document is to provide advice and... Read More
Every one of us, in reality, has two people inside:... Read More
THE PERFORMANCE REVIEW MEETING: It's a fact - most supervisors... Read More
Leadership is lifting a person's vision to higher sights, the... Read More
The need to get people in an organization to pull... Read More
Being a leader isn't easy. Every one looks to you... Read More
A good consultant provides specialist abilities and experience, innovative ideas,... Read More