How to Find the Right Virtual Assistant for You
If you search on Google for "virtual assistant", you'll find a ton of listings. You can search through those, check out their services and do some interviews. I'd take a shorter route.
Find some other people you trust and ask them who they use and recommend. Then go from there. You'll do a lot better seeking out recommendations. If you don't know anyone personally?ask people in your networking groups whom they recommend.
Before you contact anyone, make a list of the types of tasks you'd like people to complete. You'll want to make sure that your VA has the skills and software to complete those tasks?in most cases.
I said in most cases, because I think there is something to be said about training your assistants. A couple of the assistants I work with didn't actually know how to use a WYSIWG editor, let alone modify HTML code when we first started working with them. However, these were intelligent people I'd come to know and trust online?which was very important. I think it's nice to be able to train people to complete tasks in the way you'd like them done and they might very well fit into you "business groove" all the better.
If you hire a highly experienced and widely skilled VA, you may have to fit in with the way they do things. You can also expect to pay a higher hourly rate. You might not be interested in doing a lot of training and just want something to get the job done?so this might be the best option for you.
I have seen VA rates range from $10 per hour to $50 per hour. You just need to find the right fit for your business.
Some Things to Consider When Hiring a VA:
1. Find out what software they have available and what skills they have. Again, people can be trained, if they are willing. You can also purchase software for your assistants. You may find this more cost effective than paying a new assistant a higher rate to use the same software.
2. Find out if they expect payment in advance of service or after service has been delivered. I prefer the latter as I have lost a bit of money by doing the former.
3. Ask about how they like to be paid. Can you use a credit card, PayPal or check?
4. Ask about how they like to communicate with their clients. If you are a person who likes to discuss things via telephone, make sure they are willing to spend time on the phone with you. If you prefer to communicate through email, ensure they are comfortable with that. If you are going to use a project management system (I recommend TasksPro), ensure they are okay with working that way. Communication is going to be your biggest asset in working together, so ensure you have good communication.
5. Find out how they track their hours and how they ensure you're aware that projects are completed. If you use a project management system, you can automate this process.
6. Make sure they are willing to sign a non-disclosure agreement (NDA) before starting work for you. This means they will keep all the information about your business and the work they do for you, confidential.
7. Some VA's will give you a price break if you keep them on retainer for a certain amount of hours each month. You may want to ask about that.
8. But before you jump in, you may want to "test out" a VA by offering him or her a small project to start and see how well you work together.
9. Ask for and check references.
10. Whether a VA has a certification or not probably doesn't matter. There are a number of valuable VA organizations that certify and train virtual assistants. I have worked with VA's who are certified and mostly with VA's who are not certified. I don't find it makes a difference in their work.
Alice Seba is a solo online entrepreneur who has increased her profits and reduced her working hours by working with virtual assistants. For more Internet marketing tips to help you earn more while working less, sign up for her Internet Marketing Prescriptions mailing list at http://www.AliceSeba.com
In The News:
---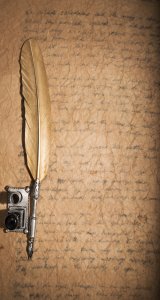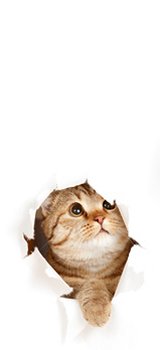 A good consultant provides specialist abilities and experience, innovative ideas,... Read More
When we're selling to business people, our value proposition has... Read More
You can't build a reputation on what you are "going"... Read More
The purpose of any selection process is to discriminate (albeit... Read More
Many operations leaders have been there, done that with re-engineering.... Read More
Cold Water Comments - What They Are and How to... Read More
Creativity can be defined as problem identification and idea generation... Read More
I once was part of a group of management professors... Read More
Sooner or later, most business owners need to look for... Read More
However hard we try, we seem to make life more... Read More
An ongoing series of articles exploring the seven critical areas... Read More
On August 3rd/2005, Reuters reported that a German man had... Read More
I heard this back a few years ago. The boss... Read More
Here's a productivity tip that will save you a lot... Read More
Introducing new products or services, bringing new people on board,... Read More
Imagine that you open a meeting by saying, "We need... Read More
"He Hate Me" was the nickname of Rod Smart, a... Read More
With deference to Dr. Covey and his very popular Seven... Read More
Many people believe that they conduct effective meetings, when all... Read More
Organizations live and die by results. Yet most organizations get... Read More
Can a person's behavior and values really determine if they... Read More
What is the Process Approach to Quality?The ISO 9001 2000... Read More
Use your time for problems that are truly important.Hard as... Read More
How many times have the management consultants been 'in' and... Read More
When people or groups make a decision to purchase something,... Read More
In the bestseller, Good to Great, Jim Collins discovered that,... Read More
Outsourcing is when you hire outside professionals or services to... Read More
The permissive and participatory conduct which most employees take for... Read More
Media relations can be difficult, but also rewarding. And the... Read More
Late last year I was presenting a workshop for the... Read More
The goal of perfection is a challenge. It is often... Read More
A long time ago, I learned something about being a... Read More
A bold title, don't you think? I mean, change is... Read More