Riding the Waves to Success
Last week I was confused and frustrated about a few things related to one of my businesses, and a bit upset with myself and "The Universe." As a result, I went into a deep meditation to get some clarity and help.
In response to my questions and requests for help, my Director/Inner CEO asked to me make a shift in the way I was looking at my business affairs (although as you'll see, the advice I got applies to personal life too). He suggested that I start looking at the ebb and flow of opportunities in my businesses like it was surfing. He then gave me a really great metaphor and some powerful insights I'd like to share with you now.
What do you do when you surf? First, you've got to have the primary tool for surfing - a surfboard. Next, you've got to master the core surfing skills or you won't have any fun and you may get hurt.
Then what do you do? You wait for a day when the surf is up and the waves will be great for riding. When that day comes, you go to the beach, get in the water, swim out, watch and wait for great waves. When you see what looks like a great wave coming, you start paddling at just the right time to catch the wave perfectly. Then, one of the four things happens:
You catch the wave
You miss the wave
The wave does something unexpected (or you do) and you "wipe out" during your ride back to shore
You ride the wave all the way back into shore and have a great experience and adrenalin rush (which is the whole point of surfing in the first place) Continuing with the surfing metaphor, "catching the wave" means taking advantage of the opportunities that come your way, "missing the wave" means letting opportunities fall through your grasp, "wiping out" means you don't get the reward you intended when you took the opportunity and started running with it, and "riding the wave back to shore" means you get the reward you sought by taking advantage of the opportunity.
It's interesting to note that there are three keys to successful surfing:
Being prepared -- having the tools and skills Waiting for great surf days and waves; and Taking action only under the right conditions and at the right times My Director/Inner CEO said the same is true for business and life. My Director/Inner CEO also said this to me:
"With your business affairs, you're prepared. You have the tools. You have the core skills and ability to ride waves all the way to shore, so to speak, no matter how big or powerful they may be. Sometimes, however, you're so anxious to go surfing that you try to force it - you go out on days when the surf isn't really up, or you start paddling when there isn't really a great wave coming, or you start paddling too soon or too late, and then you get frustrated or confused when you don't have the ride you want." He went on to explain that even the best surfers in the world have all four of the experiences listed above - they catch waves, they miss waves, they wipe out, and they have great rides all the way into shore. He explained that it's the same thing for me no matter how successful I've been or how skilled I may be at certain things.
He said:
"Sometimes you don't end up riding all the way back to shore. That's just the way it is. While there can be, there isn't always any major significance or a lesson to be learned from the experience. Just paddle back and wait for the next wave." I did 3 things as a result of that meditation (continuing the use of the surfing metaphor):
I made a decision to be more observant when watching for days when the "surf is really up."
I reminded myself that I need to gear back my "take action now" efforts a bit and gear up my "wait for the right wave" and then take action efforts. I used to be really good at that but I realized I'd slipped back a few notches.
I resolved to improve the requests for help I write using The Invisible Path/11th Element Systems by asking for additional guidance for recognizing the days when the surf is really up, and knowing what waves to take, what waves to avoid, and when to start paddling to catch the waves at the right time for an awesome ride. So here are my questions for you today:
Are you like I've been lately -- you tend to "force things" a bit too much?
Are you being as observant as you could be in seeing when the surf is really up?
Are you patiently watching and waiting for the "great waves"?
Are you starting to paddle at the right time?
Do you sit on your board in the water and let all the waves pass, never starting to paddle to catch any of them?
Do you have a System for getting help with one or more of the above? If you answered "No" to one or more of the above questions, you need a System for riding your waves to success - whether it's mine or someone else's. The waves are rolling. The opportunities are flowing. What are you going to do with them?
Think about it and take action to find a wave riding System ASAP.
============================================================

Like to know more about Bob Scheinfeld?
============================================================
If you liked what you just read, you'll definitely want all the details about Bob's "7 Power Centers of Life" work.
Do you know what "The 7 Power Centers of Life" are? Are you absolutely certain that all 7 of *yours* are fully energized and aligned for maximum success? Click here to take a Guided Tour and discover all the exciting details:
http://www.7powercentersoflife.com/article8 p>
============================================================
In The News:
---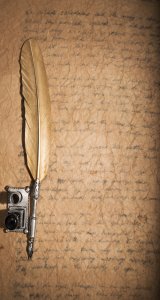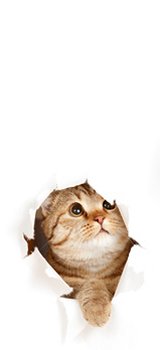 A 'dirt-world' retail business I used to manage had a... Read More
There is no substitute for soliciting the opinions of the... Read More
The overriding goal of ISO-14000. (History 1995)As ISO-9000 becomes a... Read More
Creativity can be defined as problem identification and idea generation... Read More
In many ways there are no secrets to implementing effective... Read More
I found it important to clarify for employees what "deal-breaker"... Read More
Meetings ? they are a fact of our business lives.... Read More
Companies are welcoming a diverse range of employees (The Sunday... Read More
As a result of consolidation of operations and significantly increased... Read More
Are you ready to raise money for your startup?Leslie Mitts,... Read More
Performance Management is a process that both employer and employee... Read More
The story of the emperor's new clothes is a fairy... Read More
I talked with a group of internal consultants last week... Read More
A few months ago I had the opportunity to spend... Read More
If you want to find success in various ramifications, be... Read More
IBM, which registered 3248 patents last year, has decided that... Read More
It happens over and over in businesses every day.Within large... Read More
Workplace diversity refers to the variety of differences between people... Read More
Teamwork is a process that can be experienced outdoors and... Read More
Want to bring out the best in people?Edward W. Smith,... Read More
1) Where is the agenda? A meeting without an agenda... Read More
"Can This Marriage be Saved?" So reads the title of... Read More
It seemed like a good decision at the time. A... Read More
Question: What's the easiest, cheapest and quickest way to have... Read More
There seems to be an assumption that change is a... Read More
One of the key skills for the leaders of growing... Read More
Recent studies have shown that industrial supervisors are working at... Read More
Results of Poor Cross Cultural Awareness. Having a poor understanding... Read More
Most people think real change in an organization occurs as... Read More
In any organisation, progress is frequently impaired by the time... Read More
Now that it is January, many of you are putting... Read More
Conservative and staid organisations generally have a harder time implementing... Read More
Living in the 21st Century is truly marvelous, isn't it?... Read More