Tales from the Corporate Frontlines: The Organizational Structure of Our Growing Business
This article relates to the organizational structure competency, commonly evaluated in employee satisfaction surveys. It shows how structural concerns can affect the typical employee workday, as well as feelings towards your organization's management hierarchy and reporting structure. A healthy organizational structure is one that arranges the activities of the enterprise in such a way that they contribute to the goals of the organization. Specifically, this competency looks to see if your employees clearly understand who they report to, as well as measure their sense of accountability to the organization. Evaluating this competency can be especially useful if your organization has recently experienced an organizational restructuring or might be considering one in the future.
This short story, The Organizational Structure of our Growing Business, was part of EngagedMetrics' compilation, Tales From the Corporate Frontlines. It illustrates how business growth affects every employee in the organization and lists some signals that a review and revision of organizational structure is necessary.
Anonymous Submission
My brother and I own and operate a mid sized manufacturing business that was passed down to us by our elderly uncles. Over the years, the business has experienced significant growth. The workforce alone has doubled since we added four new production lines just a few years ago.
At that time, we hired a group of consultants to help us analyze and optimize the flow of work through the facility. The new processes and employees were integrated quite easily, and the production areas of the plant ran smoothly.
Looking back, we see now that more attention should have been focused on the fulfillment and shipping areas of the business, as well as the HR and office functions. Several signs have appeared over the past year or so to tell us that we need to seriously consider rearranging our organizational structure:
* Morale in the above areas has deteriorated measurably.
* Paperwork, reporting, forms and correspondence are often late and incomplete.
* Turnover rates in the affected departments are rising.
* Certain areas are often severely understaffed, especially during popular vacation and holiday periods.
* The reporting structures in these areas have become confusing, some employees express concern about vague accountability.
Although productivity in our shop area remains high, it does appear to be limited by the dysfunctions occurring in other integral areas of the business. We decided that now is the time to conduct a thorough evaluation of our organizational structure and develop a plan to adapt and change it to more closely fit the needs of our growing business.
If we need outside help, we'll engage it. But the time has definitely come to address the effects of expansion on our entire organization and act accordingly to preserve and grow the business we've inherited. It's more than just a business to us---it's a family tradition.
© 2005 EngagedMetrics, Inc. - All Rights Reserved
This article may be reprinted, provided it is published in its entirety, includes the author bio information, and all links remain active.
Measure. Report. Improve your organization with EngagedMetrics Employee Survey System.
Josh Greenberg is President of EngagedMetrics, Inc.
EngagedMetrics provides organizations of all sizes a powerful web based method for measuring employee satisfaction, determining employee engagement, and increasing employee retention.
Launch your EngagedMetrics Employee Survey System with EngagedMetrics.
In The News:
---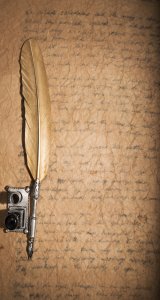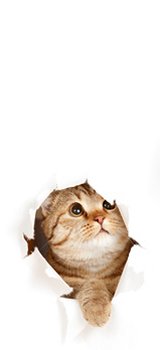 Your organization's continued growth and success depend on making smart... Read More
Many organisations use the term "lessons learned" to describe the... Read More
Don't Let Your Measurements Mislead You ... Read More
Whilst the very best coaches have undertaken independently accredited training... Read More
Sometimes, I harbour a suspicion that Dante was a Financial... Read More
We draw conclusions about people through observation, their behavior, past... Read More
Measure.The first key question to answer in starting a problem-solving... Read More
The pure and simple truth is rarely pure and never... Read More
In today's article, we'll be looking at the income statement,... Read More
What you say to other people can make or break... Read More
Does your business need the services of a computer consulting... Read More
Adults are vulnerable to personal and professional embarrassment from poor... Read More
Every organization is looking for the holy grail of performance... Read More
Many times business owners can have significant differences in management... Read More
An ongoing series of articles exploring the seven critical areas... Read More
ACCOUNTING AND BILLINGCHECK BOOKSWe recommend that you maintain a business... Read More
Are your people consistently following your procedures? Each year, organizations... Read More
Time To Market (TTM) is a vital concept that every... Read More
Keeping and Motivating the Best Employees ... Read More
As a training manager, there are two important aspects to... Read More
Before you start your own business one of the first... Read More
Women have made tremendous contributions to society at every level;... Read More
Industrial/clinical psychology and applied psychiatry have made tremendous strides in... Read More
October 2004 saw the introduction of the Employment Act 2002,... Read More
If you're old enough and were living in America about... Read More
1. No vision. Successful businesses have a clear vision or... Read More
A recent article in the Wall Street Journal raised the... Read More
The economy may finally be turning around and showing signs... Read More
In a competitive world with the need for businesses to... Read More
Six Reasons to K.I.S.S. "Very often, people confuse simple with... Read More
The annual performance review.Stating this phrase guarantees some reaction for... Read More
SWOT analysis is needed for all business to understand how... Read More
When economic conditions turn tough or when the heavy work... Read More