Make the Most of Your Time - Focus on Strengths
Once working and focused in tune with what they do best, your people are freed up to deliver their very best performances. They encourage others to work to their strengths too. Thus, each is far more effective. By recognising this in each other, there is another benefit. Everyone realises the value that differences can bring to the team, business or organisation. And that is valued - people work together much more freely.
So, by challenging each other to be honest about what others can do better than they can, all benefit. Everyone is enabled to deliver what they do best, and by elevating them to work together, the bond grows as each values the performances where they work best.
In their excellent book, "Now Discover Your Strengths", Marcus Buckingham and Curt Coffman explore the hugely value-creating process which many organisations have embodied in their culture, by enabling individuals to do what they do best, more of the time.
The best individuals deliver exceptional performance in about just 5-6 of the likely 8-10 competencies which their job requires. The enlightened ones realise they can't do everything well and discover coping strategies for those areas which they need to deliver, but can't, for one reason or another - simply they bring huge qualities to their role, but not everything. This fits for management roles from top to bottom of an organisation.
So, then, cease the struggle!
Performance Reviews stop focusing on 'getting better' at those skills which are not their natural 'A' set. More, they help them focus on what they are great at, leveraging their abilities to the organisations best value.
And, hey, guess what, by doing this, they feel better, get much more of a buzz and their performance is elevated even more. It's like an upward spiral. When this is happening across the business, fabulous results are achieved.
There is less struggle and dread of their reviews ? less time wasted and individuals valued for what they are ? individuals and celebrate their unique skillsets.
So, how to cover the bits that aren't too hot? The best discover coping strategies with supporters around them, some delegate, some hire support. In fact, they often partner up with one or a number of colleagues who can deliver well, their own 'Achilles Heel' skills.
Look around, many CEO's have great support executives, who often complement their skill strengths. (Often the 'Finance Guy' who is keeping a tight rein on the creativity of the CEO - i.e. a reality check :-))
Focusing on what they do well, and getting others around them to do what they do well makes for much more effective and enjoyable working. Together with exceptional results - of course!
And it is such a release.
Copyright 2005 Martin Haworth is a Business and Management Coach. He works worldwide, mainly by phone, with small business owners, managers and corporate leaders. He has hundreds of hints, tips and ideas at his website, http://www.coaching-businesses-to-success.com a>. (Note to editors. Feel free to use this article, wherever you think it might be of value - it would be good if you could include a live link)

...helping you, to help your people, to help your business grow...
In The News:
---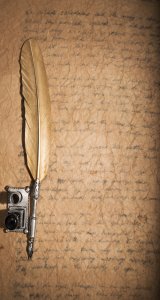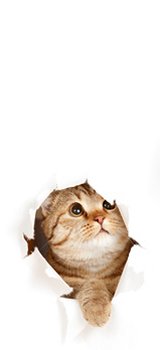 US Work Ethic Issues and Lack of serviceWell many... Read More
Everyone knows that an agenda is the key to an... Read More
Avoiding inert measures that anaesthetise your performance management.INTRODUCTIONYou sit before... Read More
In a management role procrastination can seriously hold back progress... Read More
Researchers have undertaken numerous studies to look at the connection... Read More
You can boil down the difference between successful businesses and... Read More
SIX "HONEST BUSINESS FRIENDS" - THEY GUIDE ME IN ALL... Read More
Bad hiring decisions cost organizations, both in dollars and lost... Read More
Companies are welcoming a diverse range of employees (The Sunday... Read More
"Without the chance to meaningfully participate in steering one's own... Read More
A series of articles exploring the seven critical areas that... Read More
The challenge of managing difficult managers can be rather daunting,... Read More
Globalisation, the expansion of intercontinental trade, technological advances and the... Read More
GROUP DECISION-MAKING: Many managers feel they are well-versed in areas... Read More
For your people, they want to do a great job... Read More
Everyone at the office thought that using the company e-mail... Read More
Why settle for bad feelings when your employee leaves the... Read More
As a small business operator, personal checks may be one... Read More
Usually, we're most interested in communicating outwardly; getting our messages... Read More
Boisterous, Omnipotent, Self- indulgent Sociopath. Avoid the B.O.S.S. syndrome with... Read More
MEETING DISRUPTERS: If two participants are carrying on a personal... Read More
Become a better boss and reap the benefitsAnother interesting study... Read More
Creativity can be defined as problem identification and idea generation... Read More
THE MEASUREMENT OF TRAINING: Evaluation is one of the most... Read More
We obtain strategic results by aligning HR mission, vision and... Read More
"What do you mean you need to push back the... Read More
Growing companies must always be ready for the next challenge.... Read More
You can't build a reputation on what you are "going"... Read More
Yet there is a place for those external 'raft-build's', 'away... Read More
When people or groups make a decision to purchase something,... Read More
Many people believe that they conduct effective meetings, when all... Read More
Ten Money Saving Tips for Print ManagersDespite their stated desire... Read More
1st Fact: Interviewing applicants is the most common way companies... Read More