Business Innovation ? Organizational Structure
Creativity can be defined as problem identification and idea generation whilst innovation can be defined as idea selection, development and commercialisation.
There are other useful definitions in this field, for example, creativity can be defined as consisting of a number of ideas, a number of diverse ideas and a number of novel ideas.
There are distinct processes that enhance problem identification and idea generation and, similarly, distinct processes that enhance idea selection, development and commercialisation. Whilst there is no sure fire route to commercial success, these processes improve the probability that good ideas will be generated and selected and that investment in developing and commercialising those ideas will not be wasted.
Organizational Structure
Reality tells us that there are many reasons why an organisation's structure has its shape (logistics, organic growth, history, size, market share, future strategy) and is, like organisational culture, not easily changed or restructured. Often, there are valid reasons not to make structural adjustments at all.
Thus leaders require, not recommendations for complete restructure, but knowledge of fostering properties that can be easily adapted into the existing structure. This fits with research that indicates that people who generate ideas on a regular basis find structure to be unimportant as long as some criteria are met. A few of these include:
a) Direct access to decision makers ? provides fast feedback and immediate go or kill decisions.
b) Short lines of communication ? if communication gets filtered there is a loss of momentum and corresponding loss of control.
c) Tangible progression ? if ideas are not picked up at all, motivation suffers.
In fact, a huge number of other issues ought to be considered.
These and other topics are covered in depth in the MBA dissertation on Managing Creativity & Innovation, which can be purchased (along with a Creativity and Innovation DIY Audit, Good Idea Generator Software and Power Point Presentation) from http://www.managing-creativity.com/
You can also receive a regular, free newsletter by entering your email address at this site.
You are free to reproduce this article as long as no changes are made and the author's name and site URL are retained.
Kal Bishop MBA, is a management consultant based in London, UK. He has consulted in the visual media and software industries and for clients such as Toshiba and Transport for London. He has led Improv, creativity and innovation workshops, exhibited artwork in San Francisco, Los Angeles and London and written a number of screenplays. He is a passionate traveller. He can be reached on http://www.managing-creativity.com/
In The News:
---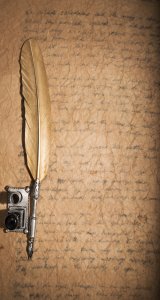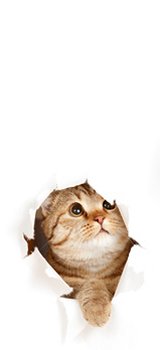 As your website grows in terms of attracting more footfalls,... Read More
You can boil down the difference between successful businesses and... Read More
I have been working with leading Business Improvement guru, Tim... Read More
Writing a Business Plan for your next entrepreneurial endeavor is... Read More
The company decided to develop and implement an improvement program.... Read More
Recently, I felt appalled to see a political candidate running... Read More
Last month I talked about the Skilled Facilitator principle of... Read More
There are some very simple guides for delegation.Most people delegate... Read More
Q: One of my former employees has launched an online... Read More
Probably as well known as SWOT, SMART turns goals, objectives... Read More
STEPS IN USING THE CRITICAL INCIDENT TECHNIQUE:1) The incident. Read,... Read More
We have all attended meetings that were boring, mindless and... Read More
A few weeks ago, a couple of colleagues and I... Read More
Effective leaders are known for being excellent communicators. Here's what... Read More
Creativity can be defined as problem identification and idea generation... Read More
The practice of outsourcing business processes has long been subject... Read More
What is Six Sigma?Six Sigma is a quality management program... Read More
After a full week of training, you are still a... Read More
1) Where is the agenda? A meeting without an agenda... Read More
In a competitive world with the need for businesses to... Read More
Sometimes when I conduct my workshop on Effective Meetings, one... Read More
It is vain to do with more what can be... Read More
CATEGORIES OF OFFENSES: Most organizations have two categories of offenses... Read More
One of the biggest challenges any business owner or manager... Read More
Any IT manager who wants to pursue the IT Service... Read More
Many of you will recognise this quote from the 1960s... Read More
Whether your company holds one meeting a week or dozens... Read More
Leaders and Managers often ask us, 'What do you do... Read More
The story of the emperor's new clothes is a fairy... Read More
Positive radical movement is the holy grail of nearly every... Read More
A recent report entitled "How Google Grows?and Grows?and Grows" stated... Read More
In September 2004, President Bush signed the $146 billion tax... Read More
Change is exhilarating. Change is terrifying. Change is badly needed... Read More