Managing Group Meetings
MANAGING SMALL MEETINGS: Keep the size of the meeting as small as possible. The larger the group, the more complicated communication becomes and the more garbled the purpose may get. For example, with a group of two, there are two communication channels, add a third person and six channels have been created. With each additional person, the number of communication channels increases exponentially. When selecting participants for the meeting, consider the following criteria: -- expertise in the topics -- contribution to the discussion -- pre-existing personal conflicts -need for new information.
MANAGING MEETINGS: Select a time to meet when participants are most likely to be punctual and attentive. The most productive time is generally early morning, after employees have had a chance to drink their morning coffee. The least productive time is usually right after lunch or towards the end of the day when other work remains unfinished.
MANAGING MEETINGS--LENGTH: Set a specific time limit on meetings, ideally a maximum of 1 ½ hours. Get into the habit of starting the meeting on time, regardless of attendance. If you wait for late comers, you penalize present attendees, and encourage tardiness. Adjourn the meeting at the appointed time, even if all items on the agenda have not been completed. You can always reconvene at some other time.
Copyright AE Schwartz & Associates All rights reserved. For additional presentation materials and resources: ReadySetPresent and for a Free listing as a Trainer, Consultant, Speaker, Vendor/Organization: TrainingConsortium
CEO, A.E. Schwartz & Associates, Boston, MA., a comprehensive organization which offers over 40 skills based management training programs. Mr. Schwartz conducts over 150 programs annually for clients in industry, research, technology, government, Fortune 100/500 companies, and nonprofit organizations worldwide. He is often found at conferences as a key note presenter and/or facilitator. His style is fast-paced, participatory, practical, and humorous. He has authored over 65 books and products, and taught/lectured at over a dozen colleges and universities throughout the United States.
In The News:
---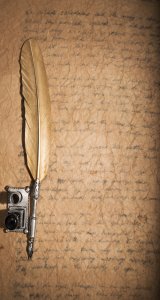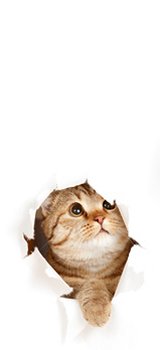 The main reason is to stop any potential lawsuits from... Read More
The higher you go, the cooler it becomes. Really? Let... Read More
You had better care! Because what people think usually leads... Read More
This facilitator's guide to running a stakeholder analysis workshop is... Read More
It is difficult to pick up a newspaper or listen... Read More
"Treat people as if they were what they ought to... Read More
In today's competitive environment, companies realize that a good boss... Read More
Positive versus Negative WorkplacesWe have all worked in places where... Read More
Sometimes things just happen. Maybe we lose focus and take... Read More
The practice of outsourcing business processes has long been subject... Read More
What you say to other people can make or break... Read More
As a small business owner, entrepreneur or independent professional, it's... Read More
Define the Problem First. It seems obvious, but how many... Read More
Many organisations use the term "lessons learned" to describe the... Read More
Outsourcing is the delegation of a business process to an... Read More
How can you make the best use of your energy... Read More
Picture all the people you know who are dynamic, successful... Read More
Every business must strive to provide quality products and services... Read More
When people or groups make a decision to purchase something,... Read More
There is much confusion as to whether competition or collaboration... Read More
The steps need to be taken to prepare an organization... Read More
1. Create benefit intensifiers for your list of ad copy... Read More
Mistake #1: Going with the flowInexperienced interviewers sometimes fall into... Read More
In my book Talking Points: 25 Tips for Clear, Credible... Read More
Project heroes. We've all heard of them. Some of us... Read More
E-mail, voicemail, "got a minute?" interruptions, multiple projects... Read More
Some people make decisions without any difficulty, while others struggle.... Read More
It has been said, there is no better way to... Read More
If you were to take the people out of an... Read More
This article relates to the Recognition competency, commonly evaluated in... Read More
If you search on Google for "virtual assistant", you'll find... Read More
STEPS IN USING THE CRITICAL INCIDENT TECHNIQUE:1) The incident. Read,... Read More
Writing a Business Plan for your next entrepreneurial endeavor is... Read More