Dont Sweat the Small Stuff with Your Credit Policy
Do you know how many customers you have that are past due right now? How many bad checks are sitting on your desk that you don't know what to do with? How many dunning letters do you send out a month?
How would you like to answer those questions with none, or very few? In a new book, "Become the Squeaky Wheel," Michelle Dunn, explains and outlines some easy procedures you can use to erase bad debt, and prevent it in the future.
"One thing that is often overlooked is how to prevent future credit issues," says Michelle Dunn. "I am always amazed at how creditors will hire someone to collect the bad debt they have but do nothing to prevent future problems."
"Business owners should implement a credit policy before they start their business, it should be included in their business plan," says Dunn. If you're an existing business with bad debt, you can create a credit policy and implement it with existing and future customers right now.
If you have a pile of bad debt, it is never too late to implement a credit policy. The sooner you do it, the better your chances are of collecting what is already owed to you and preventing future bad debt, so you won't be in this situation again.
Michelle Dunn has over 17 years experience in credit and debt collection. She is the founder of Never Dunn Publishing, LLC, is a writer, consultant and the Editorial Advisor for Eli Financial Debt Collection Compliance Alert Newsletter. Michelle started M.A.D. Collection Agency and ran is successfully for 7 years. She also owns and runs Credit & Collections.com an online community for credit and business professionals.
She has written 5 books in her Collecting Money Series She is currently writing a book for the Streetwise Series, part of the Adams Media Corporation. In addition to writing and marketing her books, Michelle moderates and runs Credit & Collections.com and was a member of The American Collectors Association for 9 years.
In The News:
---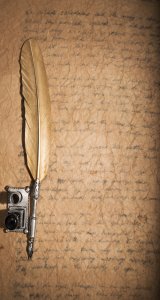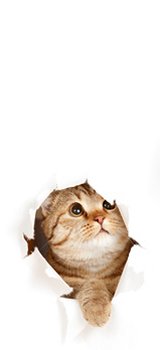 Top leaders...Are Visionary Top leaders have a very clear understanding... Read More
Micro-Management and Delegation ... Read More
Resolving conflict doesn't come easily to too many people. Most... Read More
Even a well-planned teleconference can go poorly. Some people treat... Read More
We know character when we see it, but what exactly... Read More
A series of articles exploring the seven critical areas that... Read More
I was talking with first-line supervisors in a utility company... Read More
I recently flew from Seattle to Atlanta, I realized, just... Read More
Creativity can be defined as problem identification and idea generation... Read More
You Can't Do It All - Learning To DelegateThere is... Read More
Whilst tests measuring the creative or innovative personality exist, there... Read More
I've just been reading about the frustrations of a Human... Read More
Why do some new managers succeed while others fail? It... Read More
I remember once seeing a cartoon which showed two people... Read More
We live in a relentlessly competitive world. The daily pressure... Read More
People want to understand their role - they want to... Read More
International business is more complex than ever before. Success in... Read More
There's one simple secret to effective meetings: set an agenda... Read More
While there exist several useful definitions of motivation, for our... Read More
Kinds of Workplace ConflictsLet's start by identifying where conflicts happen.... Read More
Creativity can be defined as problem identification and idea generation... Read More
I found it important to clarify for employees what "deal-breaker"... Read More
You can't solve a problem with the... Read More
"Nothing great was ever achieved without enthusiasm." Ralph Waldo EmersonI'm... Read More
As a small business operator, personal checks may be one... Read More
To a narcissist-employer, the members of his "staff" are Secondary... Read More
Nearly all leaders I've encountered are underachievers. They're getting a... Read More
TO: All Parents [and Employers and Managers]From: Your Child and/or... Read More
SWOT analysis is needed for all business to understand how... Read More
Which documents must I keep for ISO 9001?In addition to... Read More
A recent report from the American Hospital Association's Commission on... Read More
Globalization is requiring companies to make important choices about how... Read More
It's that time again! Perhaps the most dreaded management practice... Read More