Organisational Culture for Continuous Improvement
I have been working with leading Business Improvement guru, Tim Franklin, preparing the PR for his latest book which offers an introduction to Continuous Improvement (CI) at beginner level, encompassing Lean, TQM, Six Sigma and the other related methodologies of CI.
He was developing an analogy of a geographic expedition to describe Continuous Improvement. As you start out on an expedition, you can see the horizon clearly as being the final destination, but as you walk towards it, it recedes and eludes you, like a moving target. CI is like this in practise. In the beginning you think that you know the maximum benefit that you can lever from a particular process, but if you continue to revisit the same process time and time again, it's amazing how your comprehension alters through experience ? learning by doing.
Sadly, many organisations don't develop this advanced comprehension, because they don't embrace the ideology behind CI, they see TQM or Lean as a set of tools and techniques, rather than a different way of working.
By simply imposing CI as an additional set of craft skills, employees can become suspicious, wondering just what the hidden agenda may be. Just look up the word Lean in the dictionary ? devoid of fat, sparse ? no wonder that many employees think that it is another term for downsizing.
In Tim's view, to get the best from CI, you need to have an organisational culture that supports the ideology ? empowerment, no blame for trying and failing, good leadership with modest egos.
Given the choice of
a)imposing CI;
b)modifying CI to suit the prevailing culture; or
c)changing the culture to suit CI guess which one most organisations adopt?
Organisational culture can act as an invisible force to repel CI introduction. Being invisible, management can misinterpret the lack of progress wrongly, and 'throw' more money or management time, or both at the implementation to try and establish a CI momentum, without succeeding.
If I can close with analogy once more ? if CI is an expedition, surely you need to understand your point of embarkation as well as your destination; you need to understand the organisation culture that you are dealing with before you embark upon your CI journey.
Tim has developed his own web blog (an unusual step for top Business Improvement gurus but an interesting development) which can be found at http://blogs.ardice.com/ambiance - I have a vested interest in Tim's work but I think this has the potential to become a useful tool for business leaders to reflect upon how they can lead and manage change in their organisation.
John Hicks is the Managing Director of Headline Promotions Press & PR
In The News:
---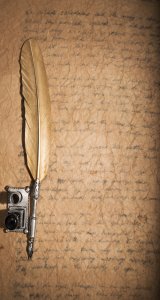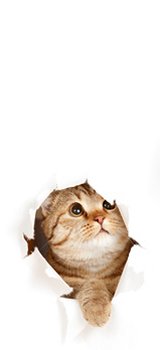 In today's era of Professional and IT Services competition and... Read More
1. Create benefit intensifiers for your list of ad copy... Read More
Merely assigning a task with detailed instructions is not effective... Read More
Pssst, want a stock tip that will make you rich?... Read More
Criticism has the power to do good when there is... Read More
If I was a fly on the wall what would... Read More
Insightful leaders and organizations recognize that training is a valuable... Read More
Most of us would like to be better communicators. As... Read More
You may remember being told as a child, "Keep quiet!"... Read More
Budgets! There I've said it. For some the most hated... Read More
This article relates to the Career Opportunity competency, commonly evaluated... Read More
Six Reasons to K.I.S.S. "Very often, people confuse simple with... Read More
We all are on a quest for knowledge. Whether its... Read More
A year or so ago, I met Allan Kempert. Allan... Read More
February 2nd, at approximately 7:30 a.m. local time on Gobbler's... Read More
OVERCOMING FEAR OF FIRING "It was obvious that this employee... Read More
One of the biggest problems we encounter in our consulting... Read More
Q: One of my key employees is giving me trouble.... Read More
Businesses miss on growth opportunities and even close their doors... Read More
It's clear to me that a workplace is a better... Read More
There's a common phrase used by Organizational Development and Human... Read More
Creativity can be defined as problem identification and idea generation... Read More
Do you have more projects than time? Help might be... Read More
Do you find yourself easily becoming bored or tired at... Read More
Project heroes. We've all heard of them. Some of us... Read More
Leslie was the new manager of the group. She was... Read More
A leader's role is to focus on those areas of... Read More
The need for constant reinvention is a given in today's... Read More
In our current world of rapid and amazing technological advances,... Read More
Sometimes, better than giving advice about how to run things... Read More
Use this check list to assess your communication skills.Focus* Do... Read More
Gratitude might seem like a soft or even an obvious... Read More
Creativity can be defined as problem identification and idea generation... Read More