Todays Employees and Their New Needs: What You Need to Know
Today's employees are not only interested in security or in pay and fringe benefits. They are often placing increased value on being recognized and involved in reaching personal growth goals. As a supervisor you must be aware of these new values. Keeping your employees' interests and priorities will help you better motivate them to work well.
Employees' interests and values are changing. More than ever they expect to participate. They also believe that their skills should be used and that they should be provided with on-the-job training. Employees want a challenging job which will provide them with satisfaction and a sense of worth. They respond to broader responsibility and don't enjoy fragmented or highly specialized jobs. They want to have some sense of independence.
Whenever possible, ask employees for their ideas and opinions. If some of the task includes their ideas they are more likely to go along with it. If there are no choices, don't kid employees by asking their opinion about what should be done. Also, show your employees that what they say is worthwhile. Keep eye contact. Avoid thinking about what you want to say next or judging what you hear until your employee has finished talking. These methods will increase your employees' sense of worth and involvedment in the work place.
Copyright AE Schwartz & Associates All rights reserved. For additional presentation materials and resources: ReadySetPresent and for a Free listing as a Trainer, Consultant, Speaker, Vendor/Organization: TrainingConsortium
CEO, A.E. Schwartz & Associates, Boston, MA., a comprehensive organization which offers over 40 skills based management training programs. Mr. Schwartz conducts over 150 programs annually for clients in industry, research, technology, government, Fortune 100/500 companies, and nonprofit organizations worldwide. He is often found at conferences as a key note presenter and/or facilitator. His style is fast-paced, participatory, practical, and humorous. He has authored over 65 books and products, and taught/lectured at over a dozen colleges and universities throughout the United States.
In The News:
---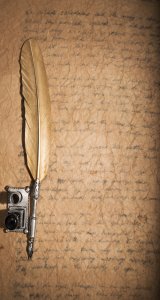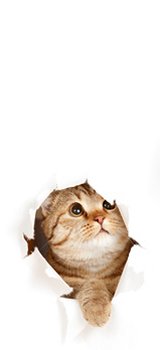 One of the hardest things I had discovered running my... Read More
Several decades ago, a passenger jet approached a Florida airport... Read More
MANAGING A MARGINAL PERFORMER: Often a marginal performer, even after... Read More
Perhaps the most common theme I've heard in working with... Read More
October 2004 saw the introduction of the Employment Act 2002,... Read More
160 years ago, the newly invented electric telegraph carried the... Read More
Now we turn the corner to our final phase: Re-Discovery.Last... Read More
The Old Way ? Command and ControlAlthough workplaces and management... Read More
Question: ERPs seem like a good idea, so why is... Read More
Positive radical movement is the holy grail of nearly every... Read More
Interested in learning how to reduce development time, save money... Read More
Most people think real change in an organization occurs as... Read More
From the personal and professional experiences of other colleagues and... Read More
This article relates to the Job Security competency, commonly evaluated... Read More
Ethics - in a profession or trade - is that... Read More
Do you know how many customers you have that are... Read More
A Nightmare That Really HappenedOver 10 years ago, when I... Read More
There are some simple things you can do with your... Read More
Ah, the wretched pain of delegation. It comes easy to... Read More
You can use this step-by-step method to hire applicants who... Read More
Most people just want to be appreciated. If you're a... Read More
Whether you run your own business or manage a team,... Read More
Email, when used properly, can generate additional direct sales and... Read More
Is your online business disaster-proof? Online businesses face a unique... Read More
Sexual Harassment Policy Guidelines ? Part IPermission is hereby granted... Read More
It is difficult to pick up a newspaper or listen... Read More
While there exist several useful definitions of motivation, for our... Read More
"Without the chance to meaningfully participate in steering one's own... Read More
An important aspect of good leadership is the ability to... Read More
There is no substitute for soliciting the opinions of the... Read More
The pure and simple truth is rarely pure and never... Read More
If you own or operate a business in the UK,... Read More
Creativity can be defined as problem identification and idea generation... Read More