Improved Communication to Improve Results
Facilitating good communication can make the difference between a well oiled, effective team and disorganization and ambiguity. By following the tips below, you, the supervisor, can take steps toward improving communication with your employees:
1.Sure you're their boss, but people listen better when you show respect and consideration. Remember how you felt in school when the teacher talked down to you? When employees are treated as adults, they are more likely to act like adults.
2. Explain such things as work orders, rules, and the reasons the task is necessary. If people understand why they get assignments and what the work is about, they will cooperate more and do a better job.
3. Be certain you and your employees have the same understanding of the task. Ask them to tell you in their own words what they heard. You can do the same by saying, "Okay, what you're saying is . . .", and reviewing what they said to you.
4. Think about how to give directions and assignments clearly. Review, in your mind, what you are going to say to see if it could be misunderstood before you say it.
5. Try to keep calm and cool. --Even at busy times when all are under pressure, you can help by communicating clearly and calmly. If you get upset others will too. That won't help get the job done. --Yelling is not good communicating. People don't hear well or accurately when you or they are hot under the collar. --Being cool in hot situations will earn you your employees' respect, understanding, and support. Remember: Good communication and good performance go together.
Copyright AE Schwartz & Associates All rights reserved. For additional presentation materials and resources: ReadySetPresent and for a Free listing as a Trainer, Consultant, Speaker, Vendor/Organization: TrainingConsortium
CEO, A.E. Schwartz & Associates, Boston, MA., a comprehensive organization which offers over 40 skills based management training programs. Mr. Schwartz conducts over 150 programs annually for clients in industry, research, technology, government, Fortune 100/500 companies, and nonprofit organizations worldwide. He is often found at conferences as a key note presenter and/or facilitator. His style is fast-paced, participatory, practical, and humorous. He has authored over 65 books and products, and taught/lectured at over a dozen colleges and universities throughout the United States.
In The News:
---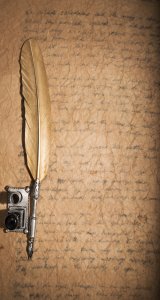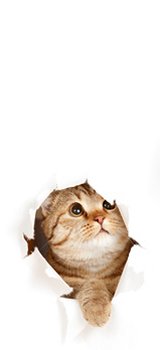 When we want to hire people for a corporation or... Read More
Did you know that maintenance accounts for 50% to 80%... Read More
The meeting started like a hundred others before. There were... Read More
There are many reasons why good employees quit and go... Read More
THE MARGINAL PERFORMER: Every manager must, from time to time,... Read More
I heard this back a few years ago. The boss... Read More
Hearing impaired people often encounter difficulty at work because their... Read More
Top businesses that continually lead their industry clearly understand a... Read More
Bad news.Your senior vice-president, your marketing director or your accounting... Read More
Consultant's Perspective...The threat of violence whether it emanates from a... Read More
In a management role procrastination can seriously hold back progress... Read More
The main reason is to stop any potential lawsuits from... Read More
An essential step in managing the performance of salespeople is... Read More
Sometimes, better than giving advice about how to run things... Read More
Before you start your own business one of the first... Read More
A core activity in many successful businesses, Succession Planning is... Read More
Fear, Incentives and GrowthZig Ziglar says that there are three... Read More
Suggested practice for HR personnelMuslims now form one of the... Read More
As a result of the dot com meltdown and the... Read More
Creativity can be defined as problem identification and idea generation... Read More
At this time of tight budgets, the mantra of business... Read More
Marketing gurus are always coming up with new lingo but... Read More
WHAT MAKES A GOOD APPRAISAL INTERVIEW?Here is a tip for... Read More
If you want to find success in various ramifications, be... Read More
These factors where determined by interviews with and books from... Read More
Have you ever hired the wrong person? If so, perhaps... Read More
Ineffective communication is a major, yet avoidable, obstacle to business... Read More
Managers make three mistakes when they try to run businesses.... Read More
Bar Charts and the Information ChallengeWhether one is an unknown... Read More
What is Six Sigma?Six Sigma is a quality management program... Read More
Mistake #1: Going with the flowInexperienced interviewers sometimes fall into... Read More
Many managers believe that treating their team members as responsible... Read More
OVERCOMING FEAR OF FIRING "It was obvious that this employee... Read More