How to Approach Group Decision Making
GROUP DECISION MAKING -- IDENTIFY THE PROBLEM: Tell specifically what the problem is and how you experience it. Cite specific examples. --"Own" the problem as yours and solicit the help of others in solving it rather than implying that it's someone else's problem that they ought to solve. Keep in mind that if it were someone else's problem, they would be bringing it up for discussion. --In the identification phase of problem-solving, avoid references to solutions. This can trigger disagreement too early in the process and prevent ever making meaningful progress. --Once there seems to be a fairly clear understanding of what the problem is, this definition should be written in very precise language If a group is involved, it should be displayed on a flip chart or chalkboard.
GROUP DECISION MAKING -- CLARIFY THE PROBLEM: This step is most important when working with a group of people. If the problem is not adequately clarified so that everyone views it the same, the result will be that people will offer solutions to different problems. To clarify the problem, ask someone in the group to paraphrase the problem as they understand it. Then ask the other group members if they see it essentially the same way. Any differences must be resolved before going any further. In clarifying the problem, ask the group the following questions: Who is involved with the problem? Who is likely to be affected? Can we get them involved in solving the problem? Who legitimately or logically should be included in the decision? Are there others who need to be consulted prior to a decision? These questions assume that commitment of those involved (and affected by the problem) is desirable in implementing any changes or solutions. The best way to get this commitment is to include those involved and affected by the problem in determining solutions.
GROUP DECISION MAKING -- ANALYZE THE CAUSE: Any deviation from what should be is produced by a cause or interaction of causes. In order to change "what is" to "what is wanted" it is usually necessary to remove or neutralize the cause in some way. This calls for precise isolation of the most central or basic cause(s) of the problem, and requires close analysis of the problem to clearly separate the influencing from the non-influencing factors. This is probably an easier process to follow when dealing with problems involving physical things rather than with interpersonal or social issues. Typically, interpersonal and social problems are more likely to spring from a dynamic constellation of causes that will be more difficult to solve if the causes are only tackled one at a time. Still, whether dealing with physical or social problems, it is important to seek those causes that are most fundamental in producing the problem. Don't waste energy on causes that have only a tangential effect.
GROUP DECISION MAKING -- SOLICIT ALTERNATIVE SOLUTIONS: This step calls for identifying as many solutions to the problem as possible before discussing the specific advantages and disadvantages of each. What happens frequently in problem solving is that the first two or three suggested solutions are debated and discussed for the full time allowed for the entire problem solving session. As a result, many worthwhile ideas are never identified or considered. By identifying many solutions, a superior idea often surfaces itself and reduces or even eliminates the need for discussing details of more debatable issues. These solutions may be logical attacks at the cause or they may be creative solutions that need not be rational. Therefore, it is important at this step to limit the time spent discussing any one solution and to concentrate rather on announcing as many as possible.
Copyright AE Schwartz & Associates All rights reserved. For additional presentation materials and resources: ReadySetPresent and for a Free listing as a Trainer, Consultant, Speaker, Vendor/Organization: TrainingConsortium
CEO, A.E. Schwartz & Associates, Boston, MA., a comprehensive organization which offers over 40 skills based management training programs. Mr. Schwartz conducts over 150 programs annually for clients in industry, research, technology, government, Fortune 100/500 companies, and nonprofit organizations worldwide. He is often found at conferences as a key note presenter and/or facilitator. His style is fast-paced, participatory, practical, and humorous. He has authored over 65 books and products, and taught/lectured at over a dozen colleges and universities throughout the United States.
In The News:
---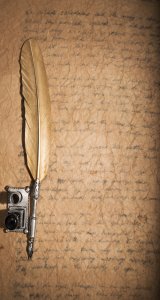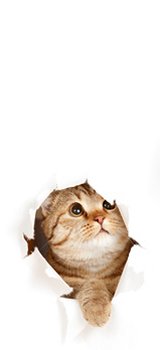 Wouldn't it be great if we got get the cheapest... Read More
Management or Leadership?Simply stated, management ensures that things get done,... Read More
As a manager our role is to:1. Establish the vision,... Read More
I talked with a group of internal consultants last week... Read More
If past behavior is the best way to determine future... Read More
Rejection hurts. No one likes to give it or to... Read More
According to a study by the Manchester Group, 4 out... Read More
Q: I started my small business about a year ago... Read More
If you want to ensure a steady stream of customers... Read More
When you begin to write your business plan or a... Read More
People buy from you, offer help, and grant rewards based... Read More
New York, NY, February 25, 2005 ? Employee retention and... Read More
More and more I hear and read about a looming... Read More
Left alone it doesn't take long for a building with... Read More
Have you ever worked for someone who was such a... Read More
Today, companies have an ever-expanding list of options available to... Read More
In my book "You're In Charge?What Now?" I use a... Read More
As an HR professional, you have responsibilities in several broad... Read More
Whilst tests measuring the creative or innovative personality exist, there... Read More
Charles Petrie, from Stanford, released a short article entitled "The... Read More
Q: How much do I have to worry about what... Read More
Budgets! There I've said it. For some the most hated... Read More
Insanity in the Sign & Graphics IndustryEinstein's DefinitionAlbert Einstein once... Read More
Measure.The first key question to answer in starting a problem-solving... Read More
Check Out Your E-HabitsAnother week has ended. And, despite moving... Read More
Define the Problem First. It seems obvious, but how many... Read More
There are some simple things you can do with your... Read More
Having to manage a difficult employee is never fun and... Read More
In our current world of rapid and amazing technological advances,... Read More
Many books have been written about managing people, and an... Read More
"Nothing great was ever achieved without enthusiasm." Ralph Waldo EmersonI'm... Read More
There's a great little article ('Business Lifeforms') on... Read More
Fear, Incentives and GrowthZig Ziglar says that there are three... Read More