Know Your Business! - 7 Key Questions You Must Ask
You need to know all that is going on around you to be successful in business, whatever the size of your organization. Yet how do you keep all those plates spinning? Here are just 7 quick and easy questions for your checklist - use them and they will serve you well. Use them and your business will develop and grow.
How am I Doing?
Getting under your own skin is the first and most vital thing you should find out about. You are the bellweather of your business or team. If you are truly honest about how you are doing, then you will know -- you will really know, how everything else is. Checking the work you are doing fully aligns with your personal values will enable you to be committed, or not. If you are feeling down and unhappy, why is that? Is it fixable or not? If not, find something different. This is a one-off life you have. If it is fixable, you need to be very realistic, honest and focused about your actions to come. Your gut is a great measurement of your business.


How are My People?
Finding ways to get deep with your own feelings first, then stimulates your own senses about the people around you. Ask them lots of open (what, who, how, where, when, why) questions and let them talk. Listen hard and follow-up. These people are vital to you, so find out about them, deep down. As you build relationships with them that are open and rewarding, they will start to help you more. Contribute more. The organization will evolve into a wonderful supportive, generative place.


What are my Standards?
Every leader or manager needs to have clarity about what he is expecting from others in his or her organization. Working with your people to create an agreed set of standards for the way you work and the 'rules' within which you operate is vital. Deciding these by collaboration is even more exciting - everyone pulls together to get this clear. Even if you work mainly alone, what are your internal standards? Have you thought about creating them, as your own business working template?


How is our Performance?
What measures have you to judge how well your business is doing? Who is doing the counting? Almost all meaningful performance measures can be calculated by numbers. It's called being SMART

Specific -- What is it we are reviewing here. Be very clear?

Measurable -- what are the numbers we can count?

Agreed -- is it something that everyone is signed up to in the organization?

Realistic -- is this a viable thing to be aiming for in the time we have?

Timescaled -- and what is the period of time over which we are checking?
What are the Competition Doing?
The outside world will always impact on your place of business, wherever you are, real or virtual. Developing your senses to sniff out changes is a challenging quality. But it is learnable. Like the guy who buys a red car and then sees them everywhere, you too can spot the opportunities and threats to your business just about anywhere. Be open to the possibilities. Fine tune your senses. Talk to your people about it too - they multiply your radar many-fold.


Who are my Customers?
Knowing all about your customers is a must. It's always a tough call as to whether customers or staff are the most important to a business. Truth is, they are both vital. Be with your customers, talk to them often. Get to know and understand them well. Again, develop your senses to 'smell out' things you need to understand better. Things you and your team need to evolve. Remember, the customers who talk to you are a fine asset. They are your telescope to what your business is all about. Use complaints as a celebration! With them you have the opportunity to make progress. They are a gift! Look at your business through the eyes and ears of your paying guests, your customers. What do you see? Is it good or otherwise. Be ruthlessly honest.


What's Next?
Once you've answered everthing about now, what are your plans for the future? Where next for your business. The world is moving at a pace -- so what are you doing to not only keep ahead, but accelerate? What are the opportunities you've spotted? What is the process for taking things forwards?
Here are just 7 little questions to get you started -- and a few more along the way ;-). This is a template for your success; your people's success and your business's success.

Martin Haworth is a Business and Management Coach. He works worldwide, mainly by phone, with small business owners, managers and corporate leaders. He has hundreds of hints, tips and ideas at his website, http://www.coaching-businesses-to-success.com a>.

...helping you, to help your people, to help your business grow...

In The News:
---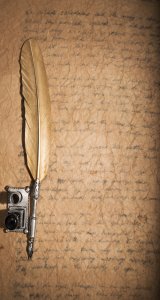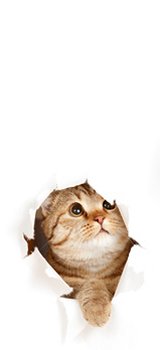 In any event, getting the process right is a vital... Read More
Meetings can be like mythical vampires ? sucking the life... Read More
Cost cutting has become a necessary and important reality in... Read More
Creativity can be defined as problem identification and idea generation... Read More
Leadership in Troubled Times The... Read More
When approaching any decision, it's important for individuals to maintain... Read More
Swiftness is the key to collecting past due commercial accounts... Read More
Whoever said that being a meeting planner was easy, lied!... Read More
"He Hate Me" was the nickname of Rod Smart, a... Read More
However hard we try, we seem to make life more... Read More
An individual's ability to forge effective relationships across cultures is... Read More
The problem with communication is the illusion that it has... Read More
There ought to be a sign posted on every closed... Read More
If you want to ensure a steady stream of customers... Read More
Do you have more projects than time? Help might be... Read More
Remember Papa John's commercial on TV with the slogan "Better... Read More
The reason jobs are often not done right and employees... Read More
Do you ever meet with resistance from other people -... Read More
This facilitator's guide to running a stakeholder analysis workshop is... Read More
There is a growing movement in the spiritual... Read More
All of us have knowledge, expertise, and experience that others... Read More
Most agendas for a meeting look like this.* Budget* Payroll*... Read More
The good news is that a new hire orientation program... Read More
Outsourcing has become a controversial issue and a hot topic... Read More
Creativity can be defined as problem identification and idea generation... Read More
Many business owners are sabotaging their business without even realizing... Read More
Did you know that maintenance accounts for 50% to 80%... Read More
Industrial/clinical psychology and applied psychiatry have made tremendous strides in... Read More
A trainer dryly discussing how to motivate people in an... Read More
A successful leader told me, "The biggest challenge I've had... Read More
ACTIVE LISTENING: The most frequent cause of failure in therapeutic... Read More
Creativity can be defined as problem identification and idea generation... Read More
What value is there in leadership or team-building retreats? Just... Read More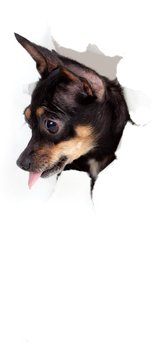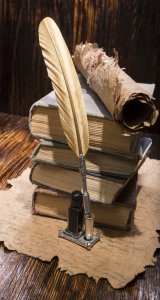 How long does it take your customers, clients or patients... Read More
October 2004 saw the introduction of the Employment Act 2002,... Read More
You're so excited you're practically bouncing off the walls. This... Read More
Businesses miss on growth opportunities and even close their doors... Read More
If you were to take the people out of an... Read More
This article relates to the Compensation and Benefits competency, commonly... Read More
How can you get more attention for your conference and... Read More
From the personal and professional experiences of other colleagues and... Read More
THE PURPOSE OF SURVEY FEEDBACK:In globally competitive environments, organizations are... Read More
It's all very well having a flashy (and expensive) advertising... Read More
At some point, your business is going to need to... Read More
In my organisational career, I had budgets from the age... Read More
Sexual Harassment Policy Guidelines ? Part IPermission is hereby granted... Read More
Managing the Human Being Behind the Business It's... Read More
In Part One, I described the Leadership Talk and how... Read More
Top leaders...Are Visionary Top leaders have a very clear understanding... Read More
Often, collaborating documents in a team or in a business... Read More
For example, in a small, two-person company, there is often... Read More
Creativity can be defined as problem identification and idea generation... Read More
Excess capacity in an automobile plant at Ford, Chrysler, Toyota,... Read More
There's one simple secret to effective meetings: set an agenda... Read More
The Julian calendar we use to pass the time every... Read More
Sometimes things just happen. Maybe we lose focus and take... Read More
IntroductionThere are a group of people in the community that... Read More
It was 7:30 on a Saturday morning, and I was... Read More
Leslie was the new manager of the group. She was... Read More
In the call center environment we are often only as... Read More
"Ha!" you say. "For someone to make a statement like... Read More
Conference calling can save you money. There is no doubt... Read More
Too many managers waste both time and energy performing tasks... Read More
Creativity can be defined as problem identification and idea generation... Read More
When you know you need to shift up a gear,... Read More
Boisterous, Omnipotent, Self- indulgent Sociopath. Avoid the B.O.S.S. syndrome with... Read More