Operating on Perpetual Overload?
Check Out Your E-Habits

Another week has ended. And, despite moving at the speed of light, you've once again barely made a dent in your more important goals or projects. Just about everyone wishes they had more time to focus on the really important things: Activities directly tied to job or key business objectives. Spending time with key people ? at work and at home. Exercise. Fun.(Remember "fun"?)
Intellectually anyway, we do understand the need to differentiate "forest from the trees" priority-wise. But with more "trees" to manage than ever, it can be tough even locating the forest, never mind spending any meaningful time there. By far, the biggest source of new trees contributing to the workload logjam is email. But to view the problem of email as a problem of volume only is to miss out on the real problem. If the practices of the thousands of executives and managers who've attended Time/Design's? Power of Focus Management seminar are any indication, email itself is not the problem. The number one impediment to focusing on the big picture is how we respond to these "electronic trees." In other words, if you want more time for your high priorityactivities, look no further than yourself.
We Have Met the Enemy and It Is Us
Here are three e-habits that undermine our ability to get to our high impact activities and some effective Focus Management? techniques that can help:
1. Lost in the E-woods by 8:15 am
What's the first thing you do when you arrive at your desk in the morning? Check your email, right? We say we want to spend more time on our forest activities but our behaviors indicate a love for the "e-trees." Yet, when you begin the day by jumping into the trees, it's easy to get lost in the woods. Sure you're busy, but before you know it, it's quitting time and you never got near the high-impact stuff.
Solution: Don't worry; you can still check your email. Give your forest activities the attention they deserve by making a separate list of your current goals and projects. Then use the time while your email is downloading to review this list and build in time that day to work on one or more of these big picture activities.
2. E-Hugging
If the findings of a pre-course survey on the work habits of managers and executives at a major cable television network are any indication, the American office landscape is populated by "e-huggers." These employees reported logging into email on average, 16 times a day, with one manager checking in a whopping 50 times. Based on an eight-hour day, this manager is interrupting her focus every 9.6 minutes. These constant self-interruptions make it virtually impossible to spend any meaningful chunk of time in the forest.
Solution: If your email program constantly prompts you each time a new message arrives, minimize temptation by either turning off this feature or closing the program altogether. Then resolve to check your email no more than three times a day. A morning, midday and end-of-day retrieval is optimal. If you are an ardent e-hugger, begin by weaning yourself down to six. Use the time you would have spent reacting to email to proactively concentrate on the big picture.
3. E-voiding the Forest
The pre-technology way to avoid buckling down was a stroll to the coffee machine. With the arrival of email, procrastinators never have to leave their desks. The 8:00 am leap into the e-trees and the continuous e-hugging throughout the day are but symptoms of a larger problem ? eprocrastination. Not convinced? Take the Focus Management? Pop Quiz: You have 45 minutes. Are you more likely to? A) Start on that high impact project you've been putting off all week or B) check your email. If you said "B," join the club. Out of the thousands of people who have responded to that question, very few said they'd tackle the project. As for the rest of us, we tell ourselves that the reason we go for the email is because it's faster and easier. But that's not the only reason everyone heads for the virtual trees. Handling the small stuff addresses our uniquely human need to feel productive. With easily five major projects in varying stages of incompletion at any given time, employees rarely feel "done." Email satisfies our need to complete something. That is, until the next time.
Solution: "Forest" activities invariably entail "big verbs" (e.g. plan, develop, coordinate, research, relocate, etc). The trees involve small verb tasks like call, email, order and so on. This distinction is important because the brain automatically skips big verbs in favor of small ones. Given the choice between developing the strategic marketing plan and checking email, the later will always win because the course of action is readily apparent. What you need to do is break your big picture activities down into the kind of small action verbs that will satisfy our need for completion. The way to do this is by determining the very next action needed to move the development of strategic marketing along ? like "call Fred," "see if conference room is available for a 2:00 brainstorming meeting," or "make a list of possible marketing ideas." Then use that 45 minutes before the meeting to knock off one or all of these manageable next steps. Don't look for the rising tide of email to recede anytime soon. Instead, the key to focusing on the big picture is to learn to manage your focus. Gain control over your attention and you gain greater control over your life.
You are welcome to reprint this or any of our productivity-enhancing articles in your organization's newsletter or on your website providing the following attribution and hyperlink appear with each article. 2004 Time/Design. Gain control your focus and gain control of your life. To learn more about Time/Design's Focus Management? tools, training and coaching, call 800-637-9942 or visit www.timedesign.com
Time/Design is a leading provider of time management training and tools offering practical and realistic strategies for managing commitments, communications and information.
In The News:
---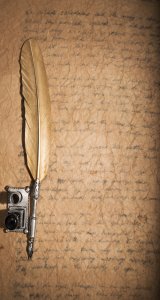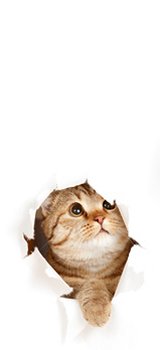 Test your assumptions about everything.Assumptions have a way of creeping... Read More
Mary Poppins describes a style of management which has for... Read More
SIX "HONEST BUSINESS FRIENDS" - THEY GUIDE ME IN ALL... Read More
Before you start your own business one of the first... Read More
Another fallacy ingrained in the minds of most marketing managers... Read More
There are seven essential elements to successful business communication:StructureClarityConsistencyMediumRelevancyPrimacy/RecencyPsychological Rule... Read More
This module focuses on the basics of Knowledge Mapping, its... Read More
A few months ago I had the opportunity to spend... Read More
"What do you mean you need to push back the... Read More
One of the strongest weapons available allows business, non-profit and... Read More
STEPS TOWARDS A GOOD APPRAISAL INTERVIEW:Don't say: "You just don't... Read More
Marriages and corporate mergers in America have at least one... Read More
This was supposed to be one of those sleepy flights... Read More
I don't encourage managers to wear funny hats, appear in... Read More
Insanity in the Sign & Graphics IndustryEinstein's DefinitionAlbert Einstein once... Read More
Following is a brief definition of core competencies and competitive... Read More
My experience working with thousands of leaders world wide for... Read More
For Call Center managers, it is not a pipe dream... Read More
We had a problem with handling materials in a production... Read More
A recent report from the American Hospital Association's Commission on... Read More
It has been well documented that employees' productivity and job... Read More
STEPS IN USING THE CRITICAL INCIDENT TECHNIQUE:1) The incident. Read,... Read More
This article relates to the Senior /Top Level Management competency,... Read More
GROUP DECISION MAKING -- IDENTIFY THE PROBLEM: Tell specifically what... Read More
Like many, I watched the 134th Belmont Stakes hoping to... Read More
Have you ever worked with someone who always seemed to... Read More
Out of the box thinking is a popular fad today.... Read More
The second you quit being the 'best deal' for your... Read More
To release creativity in employees, managers must get involved in... Read More
In running any kind of business, it's inevitable that sometimes... Read More
When the typical new business operator starts a business, they... Read More
As your website grows in terms of attracting more footfalls,... Read More
Do you ever wonder why people do not simply do... Read More