Customer Focus - Just 5 SimpleThings You Need to Think About
You can boil down the difference between successful businesses and the rest in how they work with their customers, in just five areas.

So, what does this mean?
What They Want
Selling what your customers really want is just critical. Being on good enough terms with your customers to research, (hey maybe just by chatting with them - radical idea, huh?), helps you find out how you can best serve their needs.

Price is Right
By balancing the kind of pricing you want to offer with exceptional service levels, there is a fascinating calculation to be made. Prices rock-bottom with inadequate attention to item 5 are not likely to bring profitable consumers rushing to your door. Providers have an ongoing dance between price and service - be aware of it. It is not possible to sustain your business with lowest prices and poor service.

When They Want It
In the internet world, availability of your goods and services is measured critically far more than ever before. You may not need to be 24/7, but you certainly need to be aware of it. More traditional customers are also becoming more demanding. So businesses need to be especially sensitive to the hours they trade, whether they sell goods or services, by stores and/or phone.

Easy To Buy
With the advent of the internet, making it easy to purchase is vital. Why not make purchases from the comfort of your home study or workplace office? So having your people who are available, exactly when your customer wants them, to make payment for goods and services relly easy is a serious point worth considering. Even in shops, the sensitivity of simply having staff focused on delivering the very best of attention is critical. Every day there may be threats to different shopping channels, so the adage that you 'only have one chance to make a first impression' is becoming ever more important.

Trusted Follow Up
By ensuring that you have all your ducks in a row so far, sustainably building whatever business you are in, is vitally dependent on how you handle ongoing customer service. Indeed if you are only focusing on a one-time purchase, then, frankly, you are not going to have much of a future. Repeat business is very inexpensive for you, so an investment of post-purchase excellence is very worthwhile.
By focusing on these five elements, teasing out the consequences with your management teams, you will have a great chance of making business progress. If you choose not to take the time to analyse what you truly need to do, there will be a jeopardy for you in the not to distant future.

Martin Haworth is a Business and Management Coach. He works worldwide, mainly by phone, with small business owners, managers and corporate leaders. He has hundreds of hints, tips and ideas at his website, http://www.coaching-businesses-to-success.com a>. (Note to editors. This article may be edited for use in your publication or newsletter as long as a live link to the website is included)

...helping you, to help your people, to help your business grow...

In The News:
---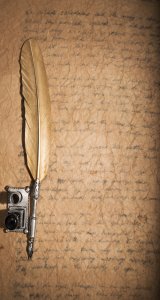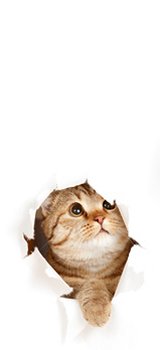 The Leader's Fallacy lives! We subscribe to the Fallacy when... Read More
Creativity can be defined as problem identification and idea generation... Read More
There are some simple things you can do with your... Read More
Creativity can be defined as problem identification and idea generation... Read More
So, you survived the downsizing. Your company did something that... Read More
Pssst, want a stock tip that will make you rich?... Read More
"We have to be careful it's like a minefield out... Read More
COMPANY/ORGANIZATIONA South Florida hospital. The CEO of the hospital saw... Read More
We draw conclusions about people through observation, their behavior, past... Read More
Service Level Agreements, or "SLA's" are tricky but useful mechanisms... Read More
It's that time again! Perhaps the most dreaded management practice... Read More
An allegation of harassment in the workplace is a growing... Read More
Creativity can be defined as problem identification and idea generation... Read More
Creativity can be defined as problem identification and idea generation... Read More
Because, like you I suspect, they have key target audiences... Read More
You know, this would be a great business if it... Read More
There are 12 essential elements of a successful internal communications... Read More
Using all of your senses, to help you test how... Read More
The first step in planning an agenda is to identify... Read More
You've all heard the old joke about a consultant being... Read More
Hiring good people is only half the battle. The other... Read More
Sooner or later, most business owners need to look for... Read More
Current Situation:As of this writing, the MCI Board of Governors... Read More
Tis' the season for business and corporate gift-giving! If you... Read More
Somewhere in the world is a person who wants to... Read More
Performance Management is a process that both employer and employee... Read More
You've had many years of training in your craft as... Read More
CATEGORIES OF OFFENSES: Most organizations have two categories of offenses... Read More
Interested in learning how to reduce development time, save money... Read More
As an entrepreneur, hiring an expert can be one of... Read More
In any event, getting the process right is a vital... Read More
Inventory management may seem complicated to some, but if one... Read More
We have all attended meetings that were boring, mindless and... Read More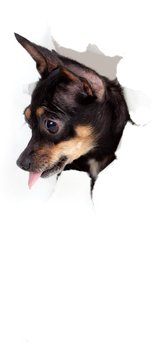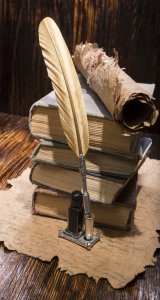 The workplace has traditionally been a dangerous place. Very early... Read More
A recent Washington Post article, described the life of temporary... Read More
Employees are the often-neglected stakeholders in the success or failure... Read More
It is clear that good Corporate Governance is in the... Read More
Definition From http://www.merriamwebster.com -- "Virtual: - being such in essence... Read More
In the first part of this two part article, I... Read More
Eventually, your business is going to need to have some... Read More
When you think of all the things companies have, you... Read More
The old saying 'You have to spend money to make... Read More
Creativity can be defined as problem identification and idea generation... Read More
Want to get more from your people, but you don't... Read More
Driving down the road our eyes frequently scan the vital... Read More
As a business asset, they don't sit well on the... Read More
Many managers believe that treating their team members as responsible... Read More
Life can sometimes be unexciting if not refreshed by the... Read More
A critical task in the succession planning process of any... Read More
I recently received a most interesting phone call.When I answered... Read More
With the advancement of computer simulators, anybody can repeat all... Read More
Whether you are a consultant, coach, business owner, doctor, professional,... Read More
If you are completely happy with where you and your... Read More
The Cash to Cash Cycle Part Four of SeriesNext: Complete... Read More
Q: One of my key employees is giving me trouble.... Read More
Too many businesses wait until a crisis occurs before they... Read More
At some point, your business is going to need to... Read More
One of the biggest challenges any business owner or manager... Read More
1. Sell more back end products to your existing customer... Read More
OBSTRUCTIONS: 1. Staff deficiencies. Lack of confidence in employees quite... Read More
Every business has problems. That is why the average life... Read More
Imagine for a moment this scenario from a frustrated Senior... Read More
Getting into the detail of everything each of your people... Read More
Want to hear a fascinating story? Let's sit in at... Read More
In our experience, we have found that there are several... Read More
Times of cost cutting and downsizing has dramatically impacted the... Read More