Meetings and Road Trips
Managing a meeting is like setting off on a long car trip with friends or family. You need to plan your route, pay attention to the rules of the road, consider what will keep your passengers engaged and occupied, and always remember you have to get back home at the end.
Just as adults and children consider car trips to be tolerable as the only way to get to certain places, so too do business people view meetings as necessary evils.
Here are three ways to make an enormous difference in your meetings.
1. KNOW WHERE YOU'RE GOING
Most of us wouldn't start a trip through unfamiliar territory without looking at a map beforehand so we don't get lost. Preparation may be just ten minutes, but a little preparation goes a long way toward making a meeting successful. You want your time to be productive and efficient. Whether your meeting is with a five-person project team, 100 worldwide sales people, or an online multi-location group, you need to consider a few key items ahead of time.
? What is your desired outcome? If the meeting were over, and you were delighted with it, what would you have as a result? Do you want consensus on a course of action or new ideas on a recurring problem? Do you simply want updates on what everyone is doing? Once you're clear on what you want, you can state a clear Meeting Objective and share it with everyone at the meeting.
? Decide on the type of meeting. Most meetings have four possible activities: sharing information, collecting information, problem solving, and decision making. Many meetings are a mixture of these. For every agenda item, think ahead of time about what you want as an outcome. That will help you, and everyone else, know when you're on-topic and when you're not.
2. HONOR THE RULES OF THE ROAD AND MANAGE YOUR PASSENGERS
When you're in a car on a trip, the easy ways to ruin the experience are to get stopped by the police when you disobey the rules of the road or to have the passengers fighting and complaining. The same is true of meetings. Let people know what the guidelines are. Do your best to keep the dialogue moving forward. Listen to all viewpoints, but don't let one view dominate the others. Manage the time and discussion so that speakers change and participants are engaged. If you're bored, so are others. If you're tired of a particular voice, you're not alone. Use the following guidelines to keep the meeting lively.
? Be an effective chairperson. Be even-handed. Make and maintain good personal connection with your group. If you want active participation, avoid evaluating what people say until it's time to make a decision. Keep the information and dialogue flowing. And when you get to a decision point, say so publicly. State the decision (whether it's consensus or a decision to get more info or a selected course of action), then go on to the next steps on that decision or to the next topic.
? Manage airtime. Manage the meeting like a good traffic cop ? give everyone his or her turn. Enforce brevity. If someone rambles on and on, paraphrase his or her point and then turn to someone else in the meeting. Draw out the quiet individuals.
? Handle conflict. The majority of conflict in meetings arises from misunderstanding between two or more people. Be sure each position is clearly articulated (without value judgments about opposing viewpoints) and understood.
3. END OF THE TRIP
There's something anti-climactic about getting home from a long car trip. The ride home seems endless when the anticipation is gone. This happens in meetings also. So end your meetings with a bang, not a whimper. Here's how:
? Finish on time. Honor the time commitment you made to participants. If you consistently end meetings later than promised, people will either make excuses not to attend your next one or find a reason to leave early.
? Identify next steps. A very frustrating aspect of meetings is the perception that nothing changes as a result of them. A way to ensure something indeed will happen is to identify and write down next steps ? the agreed-upon actions to be taken after the meeting. Include what has to be done, by whom, and when. Do this on a flipchart or in some other visible way. And make sure attendees get the notes of the meeting.
? Finally, follow up on the next steps after the meeting. Let people know it matters that they were in the meeting. Check in. See how it's going. Ask if additional resources are needed. If appropriate, see if a follow-up meeting makes sense as a way to chart progress. Keep people informed.
Again, a little planning goes a long way in making meetings productive and even enjoyable. You probably already spend a lot of time now, clarifying decisions after the meeting or even trying to remember what decisions were made! Consider the cost of meetings when everyone leaves and remembers the tangents and not what actions will be taken. In this case, the meeting itself was ineffective and no one's behavior or subsequent action was changed. That's wasted time ? a real dead end.
Peg Kelley, MBA, has been a professional meeting facilitator for 25 years & is co-author of the booklet "39 Secrets for Effective and Enjoyable Meetings" available for $6.00 at her Facilitation Plus website at www.meetingswithmuscle.com. She publishes a free e-newsletter on Meeting Management Tips. Send your email address to her at Kelley@facplus.com if you want to receive it.
In The News:
---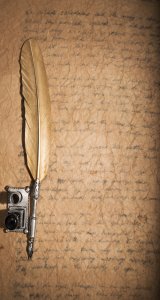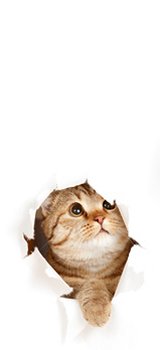 I remember once seeing a cartoon which showed two people... Read More
Does the idea of program evaluation make your stomach churn?... Read More
FINDING DIRECTION: An organization can't succeed without direction. Direction means... Read More
Certain processes enhance creative output and others enhance innovative output.... Read More
Over the past couple of days I've been setting up... Read More
The study of Behavioral extension involves investigating the source of... Read More
Creativity can be defined as problem identification and idea generation... Read More
It seems incongruous that good idea generation can be a... Read More
Have you ever hired the wrong person? If so, perhaps... Read More
There are papers on the floor, across the desk and... Read More
A recent report entitled "How Google Grows?and Grows?and Grows" stated... Read More
Few things are more destructive to a career than a... Read More
This is a story about a man and three dogs.I... Read More
Does your business need the services of a computer consulting... Read More
In any event, getting the process right is a vital... Read More
Change is exhilarating. Change is terrifying. Change is badly needed... Read More
Globalization is requiring companies to make important choices about how... Read More
Organizational structure can inhibit or foster creativity and innovation. The... Read More
Succession Planning provides many valuable assets to your business. Yet... Read More
The candy box is a container for all your favourite... Read More
Picture yourself standing on the bank of a river watching... Read More
What is a Virtual Assistant? A Virtual Assistant is a... Read More
The following question is usually debated a lot amongst IT... Read More
I was watching a TV program some months ago about... Read More
Organizations communicate in two directions: internally to staff and externally... Read More
Note: This article was written for a internet business site.... Read More
By sharing how well you are doing and how well... Read More
Many organizations have an approach for identifying and recording lessons... Read More
1. Base your business in the Magic Triangle. Honesty, integrity,... Read More
Kinds of Workplace ConflictsLet's start by identifying where conflicts happen.... Read More
Researchers have undertaken numerous studies to look at the connection... Read More
Have you noticed that some sound ideas get bad publicity?... Read More
We had a problem with handling materials in a production... Read More