Employee Orientation: Get New Hires Off To a Great Start
The good news is that a new hire orientation program offers an opportunity to build a lasting impression of the new company. The bad news is that that is going to happen whether you plan it or not. So why not get new hires off to a great start? Here are seven ways.
Celebrate the new hire's arrival.
How come when an employee leaves, there's a party, but when she arrives, there is nothing to mark the occasion? Welcome new employees on day one and make them feel part of the team.
Give the person a buddy.
Don't make them feel like strangers. Ask someone, who will be working with the new hire, to show him around and teach him the ropes.
Get them up to speed fast.
Many new hires encounter delays and frustrations in getting the tools and training they need to be productive. Make sure they have their passwords, telephone numbers, emails, computer, etc. from day one.
Let the person feel special.
Realize there is no substitute from a welcoming from the very top. If the CEO can't spend a few minutes in person with new employees, they should at least send a welcome email or voice mail.
Develop a video.
Have it present what the organization does, the customers or clients, and the employees who make it happen. This personalizes the company and helps new hires become more quickly committed.
Go beyond the first day.
Don't attempt to cram the employee orientation into only a few short hours. It should be spread out over their first 60-90 days. It is important for the employee to be able to absorb the information and not feel overwhelmed.
Make orientation fun
You can use a scavenger hunt; play a Jeopardy game, an off-site outing, etc. One CEO pretends he is a drill sergeant and has all new employees recite the company's values statement. Put on your thinking cap and come up with creative ways to get your new hires on board.
Marcia Zidle, the 'people smarts' coach, works with business leaders to quickly solve their people management headaches so they can concentrate on their #1 job ? to grow and increase profits. She offers free help through Leadership Briefing, a weekly e-newsletter with practical tips on leadership style, employee motivation, recruitment and retention and relationship management.
Subscribe by going to http://leadershiphooks.com and get the bonus report "61 Leadership Time Savers and Life Savers". Marcia is the author of the What Really Works Handbooks ? resources for managers on the front line and the Power-by-the-Hour programs ? fast, convenient, real life, affordable courses for leadership and staff development. She is available for media interviews, conference presentations and panel discussions on the hottest issues affecting the workplace today. Contact Marcia at 800-971-7619.
In The News:
---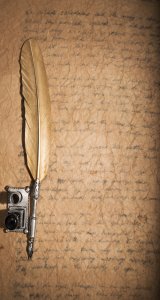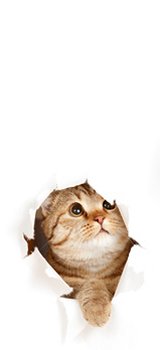 Building a 'bridge of understanding' between parties is... Read More
Before you call your next meeting, the FIRST step is... Read More
The Security Consultant's Perspective...Implementing Personnel Security Initiatives should be the... Read More
How content and satisfied are American employees? Not very!According to... Read More
People are empowered when they are given the authority and... Read More
Do you manage by walking around? What do you see?... Read More
Charles Petrie, from Stanford, released a short article entitled "The... Read More
This is a bottom-line environment.Decreasing the downtime of revenue producing... Read More
Too many businesses wait until a crisis occurs before they... Read More
Fast Relief for Sarbanes Oxley Section 404 ComplianceSection 404 of... Read More
One of my earliest childhood memories is watching Lew Alcindor... Read More
"What do you mean you need to push back the... Read More
How can I "know who knows" None of us can... Read More
Following is a brief definition of core competencies and competitive... Read More
I have a short story to share with you about... Read More
GROUP DECISION-MAKING: Many managers feel they are well-versed in areas... Read More
What is Six Sigma?Six Sigma is a quality management program... Read More
Every parent, educator, and manager knows that "Nintendo children"--those born... Read More
Ineffective communication is a major, yet avoidable, obstacle to business... Read More
When problem solving, you may recognize that you were working... Read More
It happens over and over in businesses every day.Within large... Read More
In today's chaotic world and uncertain economic times too many... Read More
I love tennis both as a spectator and... Read More
As Albert Einstein said:-"The significant problems we face today, cannot... Read More
Managers often ask, usually with exasperation, "How can I keep... Read More
The characteristics of job applicants have a strong influence on... Read More
Marketing gurus are always coming up with new lingo but... Read More
"Must Project Managers be technically savvy?" This topic always seems... Read More
If you have company delivery vehicles at your small or... Read More
As an experienced manager, I can announce without a doubt... Read More
The story of the emperor's new clothes is a fairy... Read More
This article relates to the Work/Life Balance competency, which investigates... Read More
At one time or another, all of us have experienced... Read More