New Job, New Culture: Do You Fit In?
It seemed like a good decision at the time. A 10-percent raise, an easier commute and a chance to move up the corporate ladder.
Now, six weeks into the new job you know in your gut and sleepless nights that maybe, just maybe, you've made the biggest mistake of your career. Your new company is a 180-degree change from your former one.
Are you finding any of the following? Your new company hardly holds meetings while your former company had constant meetings. You're now faced with status-quo thinking when you're accustomed to innovation and change. You're bored! Before, you were constantly challenged. There's an Old Boys Club going on, whereas you were once on an almost level playing field. Management has unreasonably high expectations and an autocratic style when you previously thrived with realistic expectations couched in consultative management. And here's a new expectation: golf on Friday afternoons.
So how are you going to fit in? Did you make the right choice? Should and can you leave?
If you are in this situation, start by:
*Asking a trusted friend to help you write down specifically what the differences are between your former company and new one, using the above as a guide;
*Determining how to bridge the differences and if it's worth it to you and your career to do so;
*Making three-month, six-month and one-year goals to benchmark your satisfaction and value within the company. For example, "In three months, I will be on two cross functional committees, leading one of them."
*Identifying the top 10 positive experiences you'd want to undergo if you had 24 hours to live. (Read "Choice Points," by Sidney Rice, and the Top 10 exercises from the PaperRoom Process.) Then, you ask yourself why you chose each and translate the items into your core needs ? that is, what do you need at work to bring out your best. The Top 10 fall into four categories ? challenge, recognition, social connections and achievement ? connected to your values. You can see what's missing and devise ways to fill the gap.
For example, if you are missing achievement and recognition because your change initiatives are nowhere near completion, give yourself several simpler projects to complete, even something at home.
If you are missing social connections, ask yourself, "What specifically does that mean to me?" You might realize that the location of your new company interferes with your ability to connect with industry contacts. Map a plan to network twice a month, drop a note to industry contacts periodically, and attend a new conference to increase your connections in your field.
When you change companies, you'll almost always encounter a change in culture, sometimes mild, sometimes severe. Before you make a move, check out the company's culture as well as its financial statements and the specifics of the job offer. If you've already made a move and you're not sure it's the right one, these suggestions may help you decide with greater confidence whether to stay or go.
You Are Welcome To Reprint This Article Please include the following text on your reprint:
Copied with permission of the author, Barbara Callan-Bogia. Source: www.Callanconsulting.com
Barbara Callan-Bogia, Leadership Catalyst is the founder and principal of Callan Consulting. She works with companies to bring out the best in their leaders and helps professionals bring out the best in themselves so people are contributing 110% of their talents with outstanding results. Barbara is also a licensed PaperRoom Process facilitator coach.
Contact Barbara at 508-788-9056 or http://CallanConsulting.com
Check out her blog at http://www.leadershiplady.blogspot.com
In The News:
---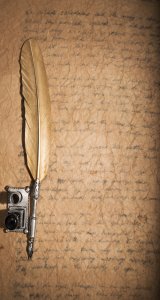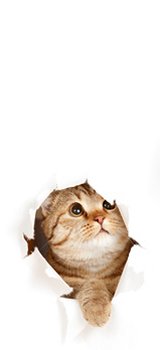 Most executives view offshore outsourcing most of all as a... Read More
Meetings can be a total waste of time or a... Read More
Goals are critically important for the success of a meeting.... Read More
"The best Leader is one who knows how to pick... Read More
"But you don't understand!" exclaimed the manager, "this new initiative... Read More
GROUP DECISION MAKING -- IDENTIFY THE PROBLEM: Tell specifically what... Read More
You had better care! Because what people think usually leads... Read More
Budgets! There I've said it. For some the most hated... Read More
Succession Planning provides many valuable assets to your business. Yet... Read More
Ellen was a clerk working for a large insurance company.... Read More
You've made the plans, built the quality system and conducted... Read More
The overriding goal of ISO-14000. (History 1995)As ISO-9000 becomes a... Read More
When we're selling to business people, our value proposition has... Read More
I have always said that if I were to write... Read More
Janet DiClaudio, who was charge of medical records at two... Read More
Introducing a learning culture into organisations can be difficult at... Read More
There is a pervasive assumption that small firms are more... Read More
Implementing an ISO 9001 system represents a major effort. However,... Read More
There was a buzz in the air recently about the... Read More
Criticism has the power to do good when there is... Read More
Take the pain out of gain and decrease the upheaval... Read More
A major problem for employers today is attracting the best... Read More
The Security Consultant's Perspective...Implementing Personnel Security Initiatives should be the... Read More
ISO 9001 2000, Getting startedBefore starting the ISO 9001 2000... Read More
Conflict generally arises by having your needs, desires, perceptions and... Read More
Do you ever wonder why people do not simply do... Read More
Organizations live and die by results. Yet most organizations get... Read More
Creativity can be defined as problem identification and idea generation... Read More
This article is directed at senior managers. As a senior... Read More
Some say that in business as in sex: if it... Read More
Training managers use many of the same interpersonal and analytical... Read More
In management seminars I often compare debt to an infection.... Read More
DISCUSSION METHODS: There are two basic types of discussion methods;... Read More