Tales from the Corporate Frontlines: The Best Incentives are Free
This article relates to the Recognition competency, commonly evaluated in employee satisfaction surveys. It tells the story of how the performance of one team was affected when the powerful motivator of daily praise and recognition disappeared. This competency also explores what type of behavior is appreciated and rewarded within your organization. Studies show that employees who receive regular recognition and praise are more likely to increase their individual productivity levels, increase engagement with their colleagues, and stay longer at the organization. Evaluating this competency can be especially useful if your organization is experiencing low productivity levels or ineffective teamwork.
This short story, The Best Incentives Are Free, was part of EngagedMetrics' compilation, Tales from the Corporate Frontlines. It illustrates the value of praise and recognition as a powerful, cost-effective motivator available to managers on a daily basis.
Anonymous Submission
I work at a company that prides itself on the exceptional quality of its customer service. As employees, we handle a variety of customer issues and concerns by phone, as well as mail and e-mail. In the past, my team has won several awards due to the enormous amount of positive feedback we consistently received from satisfied clients.
Recently, the situation changed. Our manager informed us that for some reason, our productivity was down. We would need to direct our focus toward handling a larger number of customers per hour each day. We were told that quantity was of the utmost importance. Since our team already demonstrated that it could excel in terms of quality, the change in focus should present no problem.
We operated under this direction for a time, focusing only on the number of customers serviced each hour. After a while, the service awards stopped. We no longer received the daily praise and recognition for a situation expertly handled or a glowing review e-mailed to our manager from a valued customer.
When the company examined the results of an employee satisfaction survey, they showed that our team members experienced a substantial decrease in motivation when the daily recognition and praise stopped. Our team, as well as other employees throughout the company, ranked it as one of their most powerful incentives to providing the highest quality service - and for meeting the required quotas of cases handled. The team members expressed the opinion that superb customer service was their job description - no extra reward was needed, but praise and recognition for a job well done was billed as the most effective motivator.
Upon review of the employee survey results, management realized the mistake made. Ignoring or minimizing the importance of our achievements in quality had caused our team morale to decline, as well as the quality of our work, even though we had produced the required numbers.
The solution? Daily praise and recognition, given sincerely, positively, and specifically, must be reinstituted. Smart managers use this powerful motivational tool as often as possible. It's a cost-effective (free), proven productivity booster that enhances morale and creates a better all around workplace environment.
© 2005 EngagedMetrics, Inc. - All Rights Reserved
This article may be reprinted, provided it is published in its entirety, includes the author bio information, and all links remain active.
b>Measure. Report. Improve your organization with EngagedMetrics Employee Survey System.
Josh Greenberg is President of EngagedMetrics, Inc.
EngagedMetrics provides organizations of all sizes a powerful web based method for measuring employee satisfaction, determining employee engagement, and increasing employee retention.
Launch your EngagedMetrics Employee Survey System with EngagedMetrics.
In The News:
---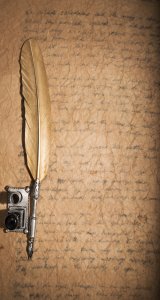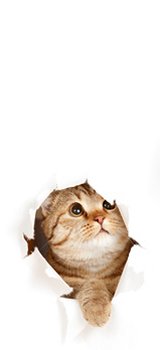 Fundamentals in Place? There is a designated place for everything... Read More
The point of a quality improvement program should not only... Read More
New York, NY, February 25, 2005 ? Employee retention and... Read More
What is a Virtual Assistant? A Virtual Assistant is a... Read More
As a business asset, they don't sit well on the... Read More
Employers pay a high price for absenteeism, often more than... Read More
Question: ERPs seem like a good idea, so why is... Read More
When asked his secret to success, the author Graham Green... Read More
At some point, your business is going to need to... Read More
The role of a manager is evolving in response to... Read More
What IS assertive communication? Assertive communication is the... Read More
As a professional speaker, one of my biggest challenges is... Read More
What is document management: When we think about "Document Management"... Read More
We obtain strategic results by aligning HR mission, vision and... Read More
Today's successful organizations are the ones which carry on open... Read More
It is sometimes valuable to bring the sales manager into... Read More
Definition From http://www.merriamwebster.com -- "Virtual: - being such in essence... Read More
This article, Job Security in Today's Workplace, was part of... Read More
Does the idea of program evaluation make your stomach churn?... Read More
Good news spreads quickly News of the invention of the... Read More
Whether you are training preschoolers in the classroom or executives... Read More
Life has always been full of uncertainties. Over the last... Read More
Every since serving a hitch in the military, I have... Read More
An individual's ability to forge effective relationships across cultures is... Read More
Here are some quick thoughts on ways to turn things... Read More
Learning comes from many places. And one of the most... Read More
What is Neuro-Linguistic Programming?Neuro-Linguistic programme is nothing but the study... Read More
Creativity can be defined as problem identification and idea generation... Read More
Positive versus Negative WorkplacesWe have all worked in places where... Read More
People talk to me about making personal and professional changes... Read More
What is the number one way to prevent failure in... Read More
While there exist several useful definitions of motivation, for our... Read More
I'm often asked to come in to organizations and give... Read More