Quick Tips On Bringing Out The Best In People
Want to bring out the best in people?
Edward W. Smith, motivational speaker, author and TV show host, who specializes in quick tips on how to move your life ahead even faster, offers the following advice.
First, assume that they are already the best, which will cause them to rise to the occasion and makes them feel good in the process. Remember, most people have a huge reservoir of talents and intelligence that they have not tapped into yet, and you can help both of you by allowing them to discover it. As you deal with people always assume they are capable and interested in becoming the best and give them the tools needed to become the best. Holding back on the tools they need to succeed dooms you both to failure. Next build a system to give people non-judgmental objective feedback as to how they are doing. Make sure they understand where improvement is needed and what the desired outcome looks like. Then offer constant support and encouragement with a positive attitude and encourage a positive attitude in them. Finally, exercise patience and focus on the process of improvement, rather than the final outcome.
Contact Information
Edward W. Smith, 201-568-0019, edsmith@brightmoment.com, www.brightmoment.com, PO box 8106, Englewood NJ 07631-8106
Copyright Edward W. Smith 2005
Edward W. Smith is the author of Sixty Seconds To Success, hosts and produces the Bright Moment TV show,is a motivational speaker, is president of the Bright Moment Seminars and publishes a free, daily, email of the One Minute Motivator.
In The News:
---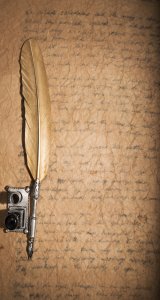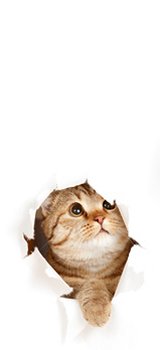 If you work from home, chances are you already know... Read More
You've hung out your shingle and are ready for business.... Read More
Everyone wants to succeed in life. And no one starts... Read More
Q: One of my key employees is giving me trouble.... Read More
Talk to as many consultants as you can before hiring... Read More
These factors where determined by interviews with and books from... Read More
Job interviews are easier for the interviewer or the interviewee... Read More
There's a one-word reason most ideas never see the light... Read More
This is a story about a man and three dogs.I... Read More
Good hires do not happen by accident or luck. In... Read More
You're at a networking function and you've made that all-important... Read More
Whilst tests measuring the creative or innovative personality exist, there... Read More
Rejection hurts. No one likes to give it or to... Read More
What behaviour maximises the chances of thinking of great ideas?... Read More
In fact, bringing your people - any of them -... Read More
When we're selling to business people, our value proposition has... Read More
Employees are the often-neglected stakeholders in the success or failure... Read More
IntroductionThere are a group of people in the community that... Read More
They say that management can be a lonely place. A... Read More
The concept of knowledge management or knowledge sharing makes intellectual... Read More
Eventually, your business is going to need to have some... Read More
"Become the Squeaky Wheel", a new book just published, explains... Read More
If you're not satfied with the results of your management... Read More
Managing the Human Being Behind the Business It's... Read More
Recent studies have shown that industrial supervisors are working at... Read More
A good leader has the ability to empower others. It... Read More
Many retailers do not have good internal controls in place... Read More
Most people think real change in an organization occurs as... Read More
Being able to give effective feedback is not just a... Read More
Employers pay a high price for absenteeism, often more than... Read More
To get the best results you have to be very... Read More
The Security Consultant's Perspective...Implementing Personnel Security Initiatives should be the... Read More
One of the key skills for the leaders of growing... Read More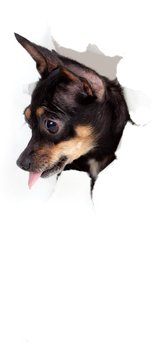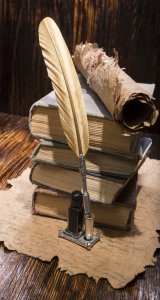 In any organisation, progress is frequently impaired by the time... Read More
To develop and deliver a great Leadership Talk, you must... Read More
Employees are the often-neglected stakeholders in the success or failure... Read More
We all are on a quest for knowledge. Whether its... Read More
Most of us would like to be better communicators. As... Read More
What do organizations look for in a prospective employee with... Read More
You can't build a reputation on what you are "going"... Read More
Ok, you say, I know I need a budget, but... Read More
The challenge of managing difficult managers can be rather daunting,... Read More
In management seminars I often compare debt to an infection.... Read More
People buy from you, offer help, and grant rewards based... Read More
It is easy to spot the difference between a work... Read More
Does this sound familiar? You were hired for the new... Read More
Creativity can be defined as problem identification and idea generation... Read More
Is your online business disaster-proof? Online businesses face a unique... Read More
Have you ever worked for someone who was such a... Read More
IntroductionManagers have two powerful ways of improving the performance and... Read More
Putting a piece of paper in a file folder is... Read More
Re-organizing, re-engineering, re-training, down-sizing, outsourcing, changing-changing-changing. Organizations today think they... Read More
How many times have the management consultants been 'in' and... Read More
This article relates to the Manager/Supervisor competency, commonly evaluated in... Read More
In today's tough retail environment the retailer needs all the... Read More
Do you own or manage a computer consulting company? Are... Read More
What is a Virtual Assistant? A Virtual Assistant is a... Read More
In 1987 I sold my business, South Mountain Company, to... Read More
'Goodwill' is regarded as an intangible asset in a business.... Read More
Managers should avoid the tendency to constantly delegate to the... Read More
We all complain about meetings which are a waste of... Read More
Communicate! Don't leave you key stakeholders guessing.We are generally not... Read More
The permissive and participatory conduct which most employees take for... Read More
In his book, The Effective Executive, Peter Drucker pointed out... Read More
This article relates to the Recognition competency, commonly evaluated in... Read More
We live in a relentlessly competitive world. The daily pressure... Read More