Business Innovation ? Ignoring Content
Creativity can be defined as problem identification and idea generation whilst innovation can be defined as idea selection, development and commercialisation.
There are other useful definitions in this field, for example, creativity can be defined as consisting of a number of ideas, a number of diverse ideas and a number of novel ideas.
There are distinct processes that enhance problem identification and idea generation and, similarly, distinct processes that enhance idea selection, development and commercialisation. Whilst there is no sure fire route to commercial success, these processes improve the probability that good ideas will be generated and selected and that investment in developing and commercialising those ideas will not be wasted.
Ignoring Content
A useful approach when generating ideas is simply to ignore content. Evaluating content is a hindrance rather than an enhancer. If the people who wrote Red Riding Hood had realised the number of interpretations and analysis it was going to receive, they may have given up on the project.
Ignoring content allows a number of processes to occur, including:
a) Isolates creative from critical thinking. The two should be separate and distinct. Writing and rewriting are two different processes. Critical thinking is best done in the presence of and utilising the competencies of other people.
b) Allows disparate, novel, diverse, nonsensical, non-related and irrelevant ideas to thrive. The basis of lateral thinking.
c) Helps to abandon defences, reveal the innermost self, treat all ideas as 'normal,' reduces evaluation apprehension etc.
These and other topics are covered in depth in the MBA dissertation on Managing Creativity & Innovation, which can be purchased (along with a Creativity and Innovation DIY Audit, Good Idea Generator Software and Power Point Presentation) from http://www.managing-creativity.com/
You can also receive a regular, free newsletter by entering your email address at this site.
You are free to reproduce this article as long as no changes are made and the author's name and site URL are retained.
Kal Bishop MBA, is a management consultant based in London, UK. He has consulted in the visual media and software industries and for clients such as Toshiba and Transport for London. He has led Improv, creativity and innovation workshops, exhibited artwork in San Francisco, Los Angeles and London and written a number of screenplays. He is a passionate traveller. He can be reached on http://www.managing-creativity.com/
In The News:
---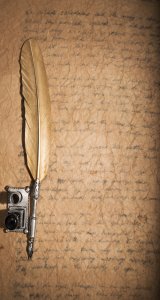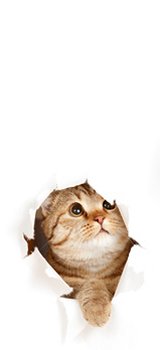 Janet DiClaudio, who was charge of medical records at two... Read More
With the advancement of computer simulators, anybody can repeat all... Read More
Many business people and managers are spending too much time... Read More
Inventory management may seem complicated to some, but if one... Read More
What is factoring?Accounts receivable financing, also known as factoring, is... Read More
To get the best results you have to be very... Read More
Nearly all leaders I've encountered are underachievers. They're getting a... Read More
If you're old enough and were living in America about... Read More
Hurting your sales efforts can be accomplished easily with the... Read More
Fear, Incentives and GrowthZig Ziglar says that there are three... Read More
IMPROVING COMMUNICATION DURING THE PERFORMANCE APPRAISAL: If the employee has... Read More
Did you know that business executives spend about half their... Read More
It is 9:00 am on a Monday morning. Do you... Read More
I suspect all of you out there have someone that... Read More
There are so many ways to jump start your prifits... Read More
As a manager our role is to:1. Establish the vision,... Read More
Creativity can be defined as problem identification and idea generation... Read More
Usually, we're most interested in communicating outwardly; getting our messages... Read More
Now we turn the corner to our final phase: Re-Discovery.Last... Read More
Swiftness is the key to collecting past due commercial accounts... Read More
The pure and simple truth is rarely pure and never... Read More
It is easy to spot the difference between a work... Read More
You're so excited you're practically bouncing off the walls. This... Read More
Industrial/clinical psychology and applied psychiatry have made tremendous strides in... Read More
This article relates to the Safety and Working Environment competency... Read More
Fundamentals in Place? There is a designated place for everything... Read More
It happened again. I ran into an old friend while... Read More
I have been very fortunate to travel to several countries... Read More
Best Practices StudiesThese studies can be defined as inquiries into... Read More
Note: This article was written for a internet business site.... Read More
Bringing an HR consultant into your organisation can often be... Read More
Geshe Michael Roach is a Princeton graduate and a Buddhist... Read More
When you have to deal with one of your team... Read More