Budgets!
Budgets! There I've said it. For some the most hated and feared word in business. But it doesn't have to be that way. As a matter of fact, a well thought out and constructed budget can be the small business owners best friend. After all, a budget is just a laid out plan to produce profits and profits is what we are all after.
Instead of feeling overwhelmed by looking at a 13 column budget spreadsheet with rows and rows of expenses, just break it down into it's simplest terms:
Revenue - Expenses = Profits
Looking at it this way, we see there are only two things to control, work on or even worry about, revenue and expenses. The only way to increase profits is to increase revenue or reduce expenses. Our jobs, as business owners of course, is to do both thus accelerating our profits. I know this is business 101, the very basics and sounds so simple but you'd be surprised how many businesses today don't operate on a budget. Please take the time, or call me for help on this, and write down a simple budget of all of your revenue streams and every single expense you have on a monthly basis. If you still don't grasp the concept then have your accountant or tax preparer show you how.
Once you have everything written down you use this as a guide to manage your profits. How can we reduce communications costs (phone bill)? Is our graphics printer the best we can do or is it time to get competitive bids (printing expenses)? Can we refinance a business loan to reduce monthly interest expenses? Line by line you look at your expenses and see if there is any thing you can do to reduce them. Don't forget your revenue streams too. Is there something or some service you sell that could handle a price increase? Is there a new product or service you can introduce to bring in more revenue. Focus on growing revenue and look at each of those expenses line by line and you may be surprised at how much profit you can squeeze out of your existing operation.
Mike Shannon is the owner of Shamrock Business Coaching, a coaching practice that helps business owners increase profits. You can visit Shamrock Business Coaching on the web at: http://www.ShamrockCoaching.com.
In The News:
---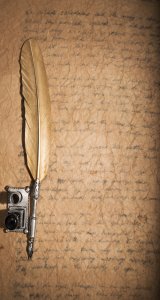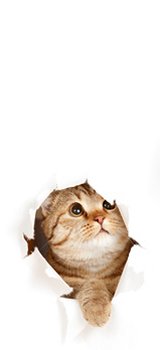 JUGGLING DEMANDS: All leaders constantly juggle a multifarious array of... Read More
Creativity can be defined as problem identification and idea generation... Read More
I was watching a TV program some months ago about... Read More
Ok, you say, I know I need a budget, but... Read More
Surveys of executives reveal that many companies fall short of... Read More
You have been named a new leader in your organization,... Read More
What is the principal thing you need to succeed in... Read More
The end of the television season in May included the... Read More
Whether your company holds one meeting a week or dozens... Read More
Information is the lifeblood of the economy. That's especially true... Read More
"But you don't understand!" exclaimed the manager, "this new initiative... Read More
As Albert Einstein said:-"The significant problems we face today, cannot... Read More
In two recent articles "Some Evidence of How We Are... Read More
At one time or another, all of us have experienced... Read More
The Security Consultant's Perspective...Implementing Personnel Security Initiatives should be the... Read More
Creativity can be defined as problem identification and idea generation... Read More
I found it important to clarify for employees what "deal-breaker"... Read More
Creativity can be defined as problem identification and idea generation... Read More
A critical task in the succession planning process of any... Read More
A few weeks ago, a couple of colleagues and I... Read More
Much of the literature and advice on implementing business change... Read More
Talk to as many consultants as you can before hiring... Read More
In fact, bringing your people - any of them -... Read More
Some managers think of performance appraisal meetings and recollections of... Read More
Introduction"High performing HR function affects bottom line nearly 10%"- A... Read More
In Stephen Covey's great book, "The Seven Habits of Highly... Read More
As a result of the dot com meltdown and the... Read More
Have you ever heard yourself say to a team member... Read More
If you're old enough and were living in America about... Read More
It's easy enough to convince your own staff that better... Read More
An ongoing series of articles exploring the seven critical areas... Read More
As crazy as it seems, some people spend more time... Read More
Creativity can be defined as problem identification and idea generation... Read More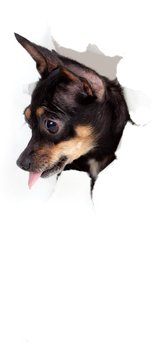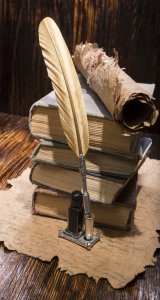 Successful enterprise building requires seven elements. These are:1. People, who... Read More
"The difference between a boss and a leader: a boss... Read More
Recently a client told me a wonderful story about how... Read More
Does this sound familiar? You were hired for the new... Read More
On communication: One of the biggest strains on the communication... Read More
Have you ever worked for someone who was such a... Read More
All small to mid-sized company owners want to know where... Read More
1. What is an Issue?An issue is an incident, circumstance,... Read More
Several years ago, I took over the supervision of a... Read More
Part One of Creating Well-Defined Processes SeriesWhat if your sales... Read More
How would you handle communication if your business or practice... Read More
I hear many complaints daily about the "unfairness" of politics... Read More
To a narcissist-employer, the members of his "staff" are Secondary... Read More
How do you, or would you, communicate in a chaotic... Read More
Are you a business, non-profit or association manager who pretty... Read More
Resistance. It isn't something people cherish or enjoy encountering. We... Read More
One of the biggest challenges any business owner or manager... Read More
Creativity can be defined as problem identification and idea generation... Read More
I recently received a most interesting phone call.When I answered... Read More
I recently read an article published in the June, 2005... Read More
For centuries companies have used on-the-job training (OJT). OJT works... Read More
As a recent employee to your job, you are becoming... Read More
A few weeks ago I asked my readers what the... Read More
Creativity can be defined as problem identification and idea generation... Read More
COLLECTIVE WISDOM CAN BE AN effective tool for solving the... Read More
When you have to deal with one of your team... Read More
Writing a Business Plan for your next entrepreneurial endeavor is... Read More
It is a common business axiom ? change or die.... Read More
An important aspect of good leadership is the ability to... Read More
This article relates to the Manager/Supervisor competency, commonly evaluated in... Read More
How we feel is really more important than what we... Read More
The point of a quality improvement program should not only... Read More
"We have to be careful it's like a minefield out... Read More