Know Your Client - The First Rule of Business Coaching
Whilst the very best coaches have undertaken independently accredited training and or have years of experience with clients, new self-assessment questionnaires are coming available which is evolving coaching into a far more focused activity. And that is to the benefit of coach/client relationships for the following reasons:-
Key Areas
Results from assessments enable the coach and client to understand key areas for development and the client can then choose which will be most beneficial.
Focus
Assessments focus the coaching conversation on where it best adds value both to the individual and the organisation.
Build on Success
As well as areas when underperformance might be an issue, strengths are also identified and can be utilised to improve areas needing attention. Thus making progress easier.
Starting Point
With an initial assessment process, there is a 'stake in the ground' for where the client is starting from. This can be reassessed later in the development process to show development is happening.
Cost-Effective
Focusing on just where need is greatest means that value is created most cost-effectively for both the client and the organisation.
Quick Progress
By really focusing on key development needs, identified accurately using the assessment process, results are seen quickly, which builds the client's confidence.
Link to Workplace
Organisational requirements can easily be taken into account whilst deciding where best to work with each individual client. This tailoring of focus avoids the 'one-size fits all' principle of many training programs.
Step-by-step
Development activities can be planned progressively, using assessment results to both identify those areas where growth is needed and also where it is not. In some cases additional resources might be needed. Indeed, where there are significant indicators, there may be the opportunity to review roles.
Ease of access and Use
Online self-assessments can be accessed anywhere in the world where a PC is available and ongoing coaching is effectively carried out by phone.
Advanced Levels
Progress can be gradual with most important areas in the first program, followed later by an extended relationship where time and resources allow. This 'growth-on-growth' escalates an individual's progress depending on need and role, offering scope for career advancement.

Whilst it is important to understand that the realities of a coach/client relationship means that this is ultimately a personal and human to human thing, technology is accelerating the pace of employee development in organisations throughout the world, large and small in an increasingly cost-effective and focused manner.

© Martin Haworth 2005. At Coaching Businesses to Success, we work with clients from all sorts of business backgrounds worldwide, often entirely by phone, using Intercept® ID, a proven online self-assessment tool. For more information, checkout the http://www.coaching-businesses-t o-success.com website for more details.

In The News:
---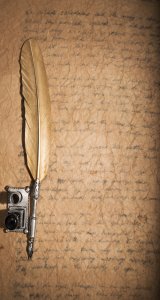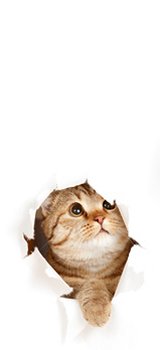 Marketing ISO 9001 2000.Lately we've been seeing a lot of... Read More
There is no sure fire route to commercial success, but... Read More
I recently received a most interesting phone call.When I answered... Read More
Whoever said that being a meeting planner was easy, lied!... Read More
At this time of tight budgets, the mantra of business... Read More
Gratitude might seem like a soft or even an obvious... Read More
Statistics consistently reinforce that the biggest challenge in today's contact... Read More
If you think the power move has costs, consider the... Read More
The steps need to be taken to prepare an organization... Read More
It is 9:00 am on a Monday morning. Do you... Read More
Define the Problem First. It seems obvious, but how many... Read More
Despite the fact that everyone sighs "How glamorous!", the life... Read More
Human communication is always three-dimensional. No spoken or written message... Read More
Great Groups! - Getting a Group to Think Like a... Read More
"Ha!" you say. "For someone to make a statement like... Read More
Whether you run your own business or manage a team,... Read More
Creativity can be defined as problem identification and idea generation... Read More
Recently, I attended a webinar with nearly 400 other Chief... Read More
This article relates to the Culture & Climate competency, commonly... Read More
Leadership is only sustainable when leaders consistently come up with... Read More
When you first take over a department, expectations are usually... Read More
Creativity can be defined as problem identification and idea generation... Read More
Conflict generally arises by having your needs, desires, perceptions and... Read More
I first met Roland (not his real name) in 1972.... Read More
Human Resource Communications and Corporate Communications ? are they one... Read More
You're at a networking function and you've made that all-important... Read More
Every parent, educator, and manager knows that "Nintendo children"--those born... Read More
Creativity can be defined as problem identification and idea generation... Read More
Unhappy as Jenny undoubtedly was, she held on very tightly... Read More
My friend Delia is the owner of a small private... Read More
Excess capacity in an automobile plant at Ford, Chrysler, Toyota,... Read More
Leaders speak 15 to 20 times daily. You speak at... Read More
Does your organisation have one of those annual 'occasions' that... Read More