How Your Feelings and Those of Your Employees Can Make The Difference
How we feel is really more important than what we know. This is because how we feel plays a bigger role in our behavior than knowing what we should or should not do. For instance, we "know" smoking is bad for us. We see research that tell us auto accident injuries and deaths can be greatly reduced by using seat belts. We "know" that brushing our teeth after each meal fights tooth decay. Despite these facts that we "know", many of us smoke, don't use seat belts, and fail to brush after eating. We have other needs and feelings that are stronger and take the place of our "knowing" what we should do.
As a supervisor you have feelings too. It is difficult to recognize and deal with your own feelings and feel secure enough to look at yourself and accept responsibility for your actions. But when you can do this you are also strong enough to help your employees do the same thing - be able to evaluate themselves and to be responsible for their actions.
It takes real strength to perform as a leader. Feeling good about yourself can provide the support you need to give support to others. Situations inside and outside work sometimes get people down. Being unhappy affects the team as well as individual performance. Your ability to listen at those times is critical to maintaining equilibrium; both your individual employee's and the group's.
Copyright AE Schwartz & Associates All rights reserved. For additional presentation materials and resources: ReadySetPresent and for a Free listing as a Trainer, Consultant, Speaker, Vendor/Organization: TrainingConsortium
CEO, A.E. Schwartz & Associates, Boston, MA., a comprehensive organization which offers over 40 skills based management training programs. Mr. Schwartz conducts over 150 programs annually for clients in industry, research, technology, government, Fortune 100/500 companies, and nonprofit organizations worldwide. He is often found at conferences as a key note presenter and/or facilitator. His style is fast-paced, participatory, practical, and humorous. He has authored over 65 books and products, and taught/lectured at over a dozen colleges and universities throughout the United States.
In The News:
---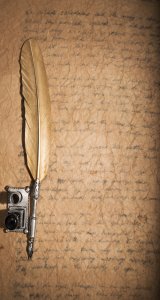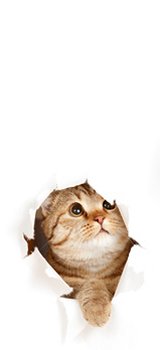 I don't encourage managers to wear funny hats, appear in... Read More
Life has always been full of uncertainties. Over the last... Read More
Most business owners I work with want to grow their... Read More
1. Create a filing system with broad categories such as... Read More
The most difficult part of creating a Security Policy for... Read More
We all complain about meetings which are a waste of... Read More
Q: How much do I have to worry about what... Read More
Everyone involved in running a business from the smallest start-up... Read More
Q: I am an executive at a large company and... Read More
There are some simple things you can do with your... Read More
Creativity can be defined as problem identification and idea generation... Read More
This is a story about a man and three dogs.I... Read More
DECIDING WHAT TO DELEGATE: Once the benefits of delegation are... Read More
When economic conditions turn tough or when the heavy work... Read More
Creativity can be defined as problem identification and idea generation... Read More
The characteristics of job applicants have a strong influence on... Read More
In my organisational career, I had budgets from the age... Read More
Kicking Winning Business Goals The competition for business... Read More
According to a Gallup Poll, 80 percent of employees said... Read More
This article relates to the Job Security competency, commonly evaluated... Read More
Your people are invaluable to you. They are the lifeblood... Read More
The Security Consultant's Perspective...Implementing Personnel Security Initiatives should be the... Read More
Every Manager has experienced the frustration of not understanding why... Read More
In any organisation, progress is frequently impaired by the time... Read More
The reason jobs are often not done right and employees... Read More
As a manager, it is your job to ensure that... Read More
A framework is a way of thinking, a point-of-view, a... Read More
The problem with communication is the illusion that it has... Read More
I personally struggle with the term 'managing people' - because... Read More
Many of you will recognise this quote from the 1960s... Read More
Successful enterprise building requires seven elements. These are:1. People, who... Read More
"We have to be careful it's like a minefield out... Read More
In many ways there are no secrets to implementing effective... Read More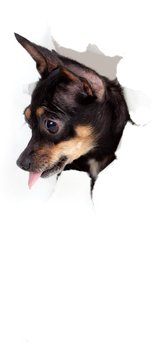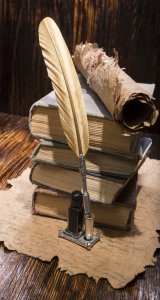 Best Definition of "Corporate Culture"If you ask 10 people to... Read More
It is 9:00 am on a Monday morning. Do you... Read More
How many times have you wondered why you are unable... Read More
Meetings ? they are a fact of our business lives.... Read More
One of the major benefits, if not THE benefit of... Read More
An individual's ability to forge effective relationships across cultures is... Read More
When trying to get something accomplished, assertive behavior is the... Read More
To a narcissist-employer, the members of his "staff" are Secondary... Read More
It is becoming more common for employers to require employees... Read More
Surveys of executives reveal that many companies fall short of... Read More
How do you convert outsourcing leads into clients? You may... Read More
If you are like most business people, voice mail has... Read More
"We have to be careful it's like a minefield out... Read More
Sometimes, I harbour a suspicion that Dante was a Financial... Read More
I am not writing this to create a list of... Read More
1) Create A Powerful "Mission Statement"-When your business mission is... Read More
I've just watched, again, an episode in the Back to... Read More
Pssst, want a stock tip that will make you rich?... Read More
One of the things that most impacts people's productivity is... Read More
"? [get] the right people on the bus, the right... Read More
The heart of a fool is in his mouth, but... Read More
On consulting assignments, here are some of the questions I... Read More
October 2004 saw the introduction of the Employment Act 2002,... Read More
What really amazes me, with all the personal and professional... Read More
Working virtually adds a whole new dimension to the phrase... Read More
Stop hiring new administrative support staff. And learn how to... Read More
A while back the headlight switch on our minivan quit... Read More
You probably know this already, but there are generally held... Read More
In our current world of rapid and amazing technological advances,... Read More
Creativity can be defined as problem identification and idea generation... Read More
On August 3rd/2005, Reuters reported that a German man had... Read More
A bold title, don't you think? I mean, change is... Read More
WHAT MAKES A GOOD APPRAISAL INTERVIEW?Here is a tip for... Read More