Procrastination and JDI!
In a management role procrastination can seriously hold back progress and demotivate individuals and teams who, full of innovation and drive to move forward, get frustrated and confused when action is held up.

There are a number of steps that will help the procrastinating manager.
Firstly, recognise it is a good and reasonable defence mechanism, which relates to the things which might have occurred in the past. A hurried decision which might have had an unsatisfactory and upsetting result.

It is part of your character and maybe just a little too strong a behaviour for those who are around you. It can often be a great asset if you are surrounded by 'gung-ho' types who just go for things - there is value in caution and it is all relative!


Secondly. Get Real! Many of the 'Fear' writings, such as 'Feel the Fear and Do it Anyway' by Susan Jeffers and 'How to Stop Worrying and Start Living' by Dale Carnegie, extol the virtues of realistically assessing the potential downsides. Often, asking yourself 'What is the worst that could possibly happen here?', gets you able to see how unlikely your decision is to be life-threatening. So have a think and be realistic - then do it!


Third and finally, consider the effects of putting off decisions. How much harm does it do to the organisation, your nearby people and above all you, as decisions lie there at the back of your mind, unmade? The result is most often not the negative outcome that your worst fears suggest, but the subliminal worry that NOT having made the decision, i.e. it is still to be worried over, is often much, much worse when added up than the decision itself!

So, in most cases, a good chunk of information, weigh up the potential downsides and then, JDI. Just Do It - works a treat!



As a final example, I once, in my early management days, worked with a middle manager who became a real challenge, with his behaviour and attitudes - even I was intimidated by him! It took me 18 months of fear of confrontation and worry to tackle him about it - the evidence was never really that strong - I told myself...

The interview took an hour, during which time he completely apologised for his behaviour.

He had not realised that the way he was experienced by others was so damaging. Once pointed out, he accessed feedback regularly on those days when he was 'off on one', and he encouraged his supporters to bring him down to earth quickly. I took 18 months worrying about that conversation.

Looking back, I learnt that it is far better to get these things aired early on, for everyone. And never once has this backfired on me since.

Martin Haworth is a Business and Management Coach. He works worldwide, mainly by phone, with small business owners, managers and corporate leaders. He has hundreds of hints, tips and ideas at his website, http://www.coaching-businesses-to-success.com a> (Note to editors. This article may be edited for use in your publication or newsletter as long as a live link to the website is included)

...helping you, to help your people, to help your business grow...

In The News:
---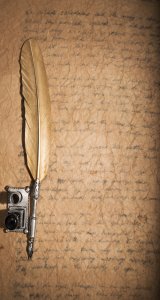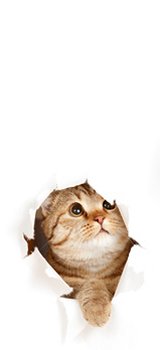 As your website grows in terms of attracting more footfalls,... Read More
Australians are loosing their laidback, carefree reputation, as we continue... Read More
I once was part of a group of management professors... Read More
"Experience is not what happens to a man; it is... Read More
Creativity can be defined as problem identification and idea generation... Read More
The steps need to be taken to prepare an organization... Read More
A series of articles exploring the seven critical areas that... Read More
Talk to as many consultants as you can before hiring... Read More
Creativity can be defined as problem identification and idea generation... Read More
Even a well-planned teleconference can go poorly. Some people treat... Read More
For Call Center managers, it is not a pipe dream... Read More
IntroductionThe aim of this document is to provide advice and... Read More
It is a common business axiom ? change or die.... Read More
We all know that achieving better alignment, synergy and cooperation... Read More
When you begin to write your business plan or a... Read More
One of the greatest obstacles to progress can often be... Read More
The Fundamentals of Strategic Marketing, Some Key Traits for Greater... Read More
"We have to be careful it's like a minefield out... Read More
You can't build a reputation on what you are "going"... Read More
Where there is people there is politics! Bullying is now... Read More
Some say that in business as in sex: if it... Read More
It is becoming more common for employers to require employees... Read More
You probably know this already, but there are generally held... Read More
A paper manufacturer with over 300 employees once announced that... Read More
Creativity can be defined as problem identification and idea generation... Read More
There is every chance that elements of this article may... Read More
Much of the literature and advice on implementing business change... Read More
Birds of a Feather May Be TurkeysBy Gene Griessman, PhD... Read More
In articles I've written over the years, I have used... Read More
Do you ever need to find some good ideas, or... Read More
If you think ahead and plan, many nightmare panic and... Read More
Have you ever hired someone who did not live up... Read More
Seduced by the publicity surrounding the impact of Lean on... Read More