A Journey of a Thousand Miles
You can't build a reputation on what you are "going" to do.
Henry Ford
Everyone procrastinates in their own way. For some, procrastination results from the belief that there is always one more bit of information that will really make the caseŻor, conversely, really undo the case. They resist taking action for fear that they've missed something vital. They become paralyzed by data gathering, reporting and endless analysis.
On the other hand, there are the visionaries. They dream grand dreams and put shape to what had been unformed potential. But this is exciting work and the mundane bricks and mortar of bringing dreams to reality lacks the same zest. They procrastinate because the next dream is so alluring that they simply don't want to stop until they've captured the whole thing.
Of course, stalling for facts or for dreams brings the same result-nothing. We can't begin to imagine what the world would look like if all the good ideas people have had were brought to fruition instead of being thought about, talked over, analyzed or just generally kicked around.
Don't succumb. Build your reputation around what you've done not what you'd like to do.
George Ebert is the President of Trinity River Seminars and Consulting, a firm specializing in the custom design and delivery of team building, personal growth and ethical development programs. Mr. Ebert is a highly sought after speaker, educator and consultant with over thirty years experience in both the public and private sectors. He has presented widely throughout the Unites States. He is the author of the management cult classic, Climbing From the Fifth Station: A guide to building teams that work!
In The News:
---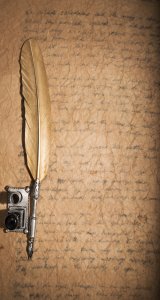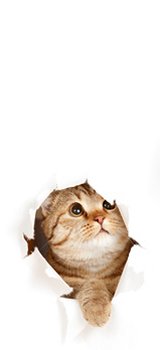 Workplace diversity refers to the variety of differences between people... Read More
Swiftness is the key to collecting past due commercial accounts... Read More
Why do managers create low morale as a product of... Read More
Nothing has changed. Your ancestors lived by faith. Some planted... Read More
This technological revolution has organization, efficiency and productivity requirements well... Read More
Another IT White Elephant!It seems that almost every day we... Read More
Eventually, your business is going to need to have some... Read More
"Without the chance to meaningfully participate in steering one's own... Read More
A few weeks ago I asked my readers what the... Read More
The difference between leaders is ears. Good leaders not only... Read More
The following tips will help you communicate more effectively with... Read More
Consequences of Not Giving Effective FeedbackLet's take a look at... Read More
If you are a business owner or a business owner... Read More
Business owners and managers are busier than ever. As their... Read More
At some point, your business is going to need to... Read More
American CEOs are dropping like flies. Boards, armed with new... Read More
When you first take over a department, expectations are usually... Read More
Left alone it doesn't take long for a building with... Read More
Several years ago, I took over the supervision of a... Read More
As a business asset, they don't sit well on the... Read More
I love tennis both as a spectator and... Read More
Q: Why is a great business like a great marching... Read More
When we're selling to business people, our value proposition has... Read More
Many HR managers believe that by sending their workers to... Read More
One of the keys to success is to have successful... Read More
Today's successful organizations are the ones which carry on open... Read More
We draw conclusions about people through observation, their behavior, past... Read More
It really is about motivation. After all, what impels someone... Read More
Do you ever meet with resistance from other people -... Read More
Q: I started my small business about a year ago... Read More
Creativity can be defined as problem identification and idea generation... Read More
Is building your own inventory management solution really your best... Read More
"It is not the strongest species that survives, nor the... Read More