How to Get the Best from Outsourcing
There's a great little article ('Business Lifeforms') on the back pages of the UK's leading management magazine, Management Today each month. It's a spoof (at least I think it is!) about some fictitious key player in a fictitious organisation. For January, it's about Ken, who's a 'Facilities Manager'.

Now Ken has seen it all and truly worked his way up from the bottom to the top. Until, that is, a couple of years ago when new MBA-armed suits took over and decide to slash Ken's department (until now, running very, very smoothly under Ken's watchful eye) and Ken himself. Of course it all goes pear-shaped and the top dog has to come grovelling back to Ken, offer him loads of money and a big car, basically to ensure that the toilets aren't 'backing up' any more!

This is in direct contrast to Michael Gerber, in his fascinating book The E-Myth Revisited. There he talks about working 'on' the business and 'in' the business, making it clear that if you do too much of the grindstone not-my-expertise stuff yourself, you lose track of what you are really good at, and what you went into business for.

In a past life, I too experienced challenging outsourcing. At one time I had a great little local cleaner who I trusted (he even opened the store up for me - hmmm, that was a long time ago!). He did an excellent job and was on hand for emergencies. Then a new senior director decided to consolidate and outsource, for 'economy and consistency'. It was cheap - but the service was awful. Each time I got a new 'centrally sourced' cleaning company, they came with great intentions for the first 3 months and then dribbled off (with our money!) until it became unsustainable and another 'excellent contractor' came along.

The moment of truth for me, was when the director for one of these contractors, came along for the first time in a brand new £60K Merc (and it's a few years ago now). Then I knew where my money would be going. I went through 6 contractors in 5 years, even though my hands were tied by 'Head Office' contracts!

To solve this problem? There needs to be strong leadership at the start. Very clear standards required from outside contractors and severe penalties (yes, stop paying them even!) for under achievement. Corporate central contracts agreed there, but implemented and managed locally, leave a lot of space for waste.

And yes, in a small business, don't even think of doing the bookkeeping yourself as soon as you can afford not to - do what you do best, value it and get on with creating the business you love, not like struggling Sarah in the book. But, get someone who you trust and who will deliver. Chris Barrow, of Million Dollar Coaching Practice fame, suggests that the very first thing anyone going into a consulting business should do, is get a PA. And that modern day evolution, a VA (virtual assistant) has made this a real, low cost possibility for many.

Moral of the story?

If you are going to outsource, especially if your business is big enough, where it's not only the fashion, but it can have economic and logistic value, take the following steps:-


Find the best on the market, not the cheapest.

Set the standards yourself, and don't take theirs.

Be very clear on expectations and outcomes if standards aren't met.

Keep in very business-like, however much you like/know/are related to them.

Have clear timescales for regular review.

Have a named and senior contact in the organisation for whom there will be pain if they lose the contract.

Keep contract length manageable.

If things start going wrong tackle them early, before too much money is wasted.

If 'Head Office' agrees the contract, don't chase your own tail over non-delivery - get someone from there down as soon as there is a problem - you have enough to do.

Don't get involved in the problems any local operatives might have - refer them back.

Martin Haworth is a Business and Management Coach. He works worldwide, mainly by phone, with small business owners, managers and corporate leaders. He has hundreds of hints, tips and ideas at his website, http://www.coaching-businesses-to-success.com a>. (Note to editors. Feel free to use this article, wherever you think it might be of value - it would be good if you could include a live link)

...helping you, to help your people, to help your business grow...

In The News:
---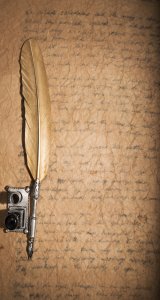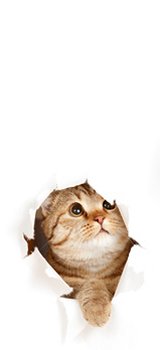 How many times have you asked someone to do something... Read More
Are you the position or the person?Bosses can lose their... Read More
A good leader has the ability to empower others. It... Read More
Customer relationship management (CRM) is one of the most effective... Read More
Leaders speak 15 to 20 times daily. You speak at... Read More
More and more I hear and read about a looming... Read More
Are you planning your business or are you... Read More
There's a common phrase used by Organizational Development and Human... Read More
Life can sometimes be unexciting if not refreshed by the... Read More
I am not writing this to create a list of... Read More
Q: I am an executive at a large company and... Read More
I hear many complaints daily about the "unfairness" of politics... Read More
Do you ever need to find some good ideas, or... Read More
Recent studies have shown that industrial supervisors are working at... Read More
As a manager our role is to:1. Establish the vision,... Read More
For you to get where you want to go, there... Read More
In the last few years a lot has been written... Read More
Boisterous, Omnipotent, Self- indulgent Sociopath. Avoid the B.O.S.S. syndrome with... Read More
FEAR! To what extent does fear rule your life? How... Read More
There are some simple things you can do with your... Read More
When you first take over a department, expectations are usually... Read More
There is a saying about management that suggests some managers... Read More
In today's competitive world shorter product life cycles, customers rapid... Read More
People sometimes interchange the terms "know-how" and "knowledge", but there's... Read More
Much of the literature and advice on implementing business change... Read More
MANAGING A MARGINAL PERFORMER: Often a marginal performer, even after... Read More
I have a sign on my office door. It pretty... Read More
One of the greatest obstacles to progress can often be... Read More
Bar Charts and the Information ChallengeWhether one is an unknown... Read More
US Work Ethic Issues and Lack of serviceWell many... Read More
In Stephen Covey's great book, "The Seven Habits of Highly... Read More
Some managers think of performance appraisal meetings and recollections of... Read More
Unfortunately, there are managers who define public relations by its... Read More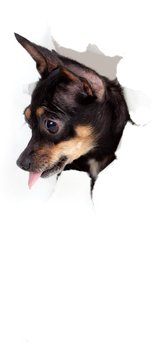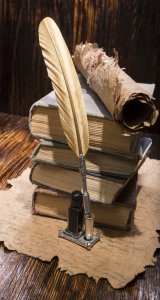 Boisterous, Omnipotent, Self- indulgent Sociopath. Avoid the B.O.S.S. syndrome with... Read More
Here's a productivity tip that will save you a lot... Read More
Q: How much do I have to worry about what... Read More
Pssst, want a stock tip that will make you rich?... Read More
Times of cost cutting and downsizing has dramatically impacted the... Read More
The pure and simple truth is rarely pure and never... Read More
This article relates to the Training competency, commonly evaluated in... Read More
It's hard to believe the year will be half over... Read More
If your organization has people, then interpersonal skills are needed.I... Read More
Have you ever sat in a meeting where everyone is... Read More
INTRODUCTIONThe typical approach executive teams use to cascade, or roll... Read More
Introducing new products or services, bringing new people on board,... Read More
Every Manager has experienced the frustration of not understanding why... Read More
Whether you choose to do your own books and accounting... Read More
Hiring good people is only half the battle. The other... Read More
Creativity and Innovation is essential for competitive advantage, yet the... Read More
Becoming a manager for the first time can be an... Read More
This article relates to the Coworkers competency, commonly evaluated in... Read More
If you want to ensure a steady stream of customers... Read More
I could begin this article by providing a checklist of... Read More
Creativity can be defined as problem identification and idea generation... Read More
Positive versus Negative WorkplacesWe have all worked in places where... Read More
The old saying 'You have to spend money to make... Read More
The knee-jerk response to prioritizing requirements is to mark everything... Read More
Business IntelligenceBusiness Intelligence has become a very important activity in... Read More
Any IT manager who wants to pursue the IT Service... Read More
This article relates to the Senior /Top Level Management competency,... Read More
1. Create a filing system with broad categories such as... Read More
Do you want to measure your workers' level of satisfaction?... Read More
There's one simple secret to effective meetings: set an agenda... Read More
If you want to find success in various ramifications, be... Read More
Creativity can be defined as problem identification and idea generation... Read More
Ok, you say, I know I need a budget, but... Read More