Delegating Responsibility
Too many managers waste both time and energy performing tasks an employee could perform just as well, thereby lowering productivity while raising operating costs. The answer to the problem is easy-delegation. However, many managers still limit their own effectiveness, create imbalances in the organization, waste their department's time and energies, and fail to develop their subordinates by either ignoring or mismanaging the techniques of delegation.
Why? Delegating responsibility insures that the work is done by the right person. No manager, regardless of his or her competence, can adequately perform each departmental function as well as the person who does it on a daily basis. Many have not worked their way up through the company and are highly unlikely to have handled all aspects of a process while doing so. Additionally, they would hardly have been promoted to a managerial position without a belief that their talents could be put to use elsewhere. Effective delegation ensures that each task is performed at the lowest appropriate level.
Benefits: Freeing management from routine and repetitive functions. Managers are most cost effective when directing their energies to those top-level duties for which they were hired and are being paid-setting objectives, developing policies, and measuring results. 2. Increasing motivation, confidence, and personal as well as professional growth in subordinates. On-the-job-training challenges employees to evaluate risks, make decisions, and handle conflicts and prepare them for promotion, facilitating company growth. Effective delegation also heightens interest in the company and instills pride by demonstrating the manager's faith in their abilities.
Copyright AE Schwartz & Associates All rights reserved. For additional presentation materials and resources: ReadySetPresent and for a Free listing as a Trainer, Consultant, Speaker, Vendor/Organization: TrainingConsortium
CEO, A.E. Schwartz & Associates, Boston, MA., a comprehensive organization which offers over 40 skills based management training programs. Mr. Schwartz conducts over 150 programs annually for clients in industry, research, technology, government, Fortune 100/500 companies, and nonprofit organizations worldwide. He is often found at conferences as a key note presenter and/or facilitator. His style is fast-paced, participatory, practical, and humorous. He has authored over 65 books and products, and taught/lectured at over a dozen colleges and universities throughout the United States.
In The News:
---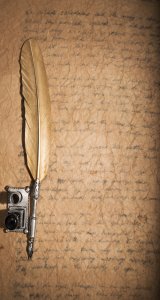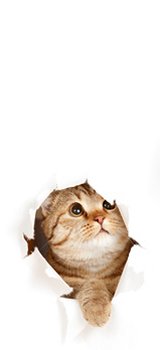 For the past several weeks, we have focused on some... Read More
Few things are more destructive to a career than a... Read More
Building rapport is all about creating a relationship, in the... Read More
The use of temporary services to stock a farm of... Read More
However hard we try, we seem to make life more... Read More
Meetings can be a total waste of time or a... Read More
At one time or another, all of us have experienced... Read More
Women have made tremendous contributions to society at every level;... Read More
GET TO KNOW YOUR ORGANIZATION: If you don't understand an... Read More
Fear, Incentives and GrowthZig Ziglar says that there are three... Read More
This article relates to the Safety and Working Environment competency... Read More
How should you keep track of meetings?Have you ever wanted... Read More
You open your computer, the flashing button says, "We have... Read More
Creativity can be defined as problem identification and idea generation... Read More
Q: How much do I have to worry about what... Read More
I have been working with leading Business Improvement guru, Tim... Read More
"The difference between a boss and a leader: a boss... Read More
With deference to Dr. Covey and his very popular Seven... Read More
Not long ago, weeding through DBA applicants with a tech... Read More
Managing Client Relationships: Even the best run organizations occasionally run... Read More
Inventory management may seem complicated to some, but if one... Read More
When trying to get something accomplished, assertive behavior is the... Read More
One of the strongest weapons available allows business, non-profit and... Read More
Merely assigning a task with detailed instructions is not effective... Read More
Are you ready to raise money for your startup?Leslie Mitts,... Read More
The quickest way to cancel out all the thought, work,... Read More
Many books have been written about managing people, and an... Read More
TO: All Parents [and Employers and Managers]From: Your Child and/or... Read More
I have a sign on my office door. It pretty... Read More
Business IntelligenceBusiness Intelligence has become a very important activity in... Read More
The concept of knowledge management or knowledge sharing makes intellectual... Read More
Many business owners are sabotaging their business without even realizing... Read More
Managers often ask, usually with exasperation, "How can I keep... Read More