Implementing Change
There are different reactions that individuals experience during time of change. Understanding the emotions of an individual may better help them get through the period of unexpected change. A possible reaction is anger towards person(s) responsible for or involved in the change. One may return to old habits, the familiar comfortable way of doing things, avoiding reality and denying the change. Thinking becomes rigid and new ideas, methods, structures, etc., are perceived as threatening so one withdraws from the situation.
Everyone needs feedback on a regular basis and one must incorporate feedback systems and checkpoints into your planned changes. Continued feedback and information regarding the change is a key requirement for successful transitions. Feedback mechanisms also provide data on areas that require additional attention or action. By providing work team meetings, informal one - to - one conferences and interviews, performance reviews and evaluations to reinforce change, and surveys, task forces, and sensing groups.
Train and coach people in new values and behaviors. 2. Give more feedback than usual. Keep people informed on their work, and ask them for feedback on whether the change is working the way it is supposed to. 3. Build many resource channels. Look for opportunities for teams and groups to collaborate. 4. Encourage people to be creative during this phase. 5. Allow the withdrawal and return of people who are temporarily resistant. Monitor the change process according to the timetable and milestones you previously planned.
Copyright AE Schwartz & Associates All rights reserved. For additional presentation materials and resources: ReadySetPresent and for a Free listing as a Trainer, Consultant, Speaker, Vendor/Organization: TrainingConsortium
CEO, A.E. Schwartz & Associates, Boston, MA., a comprehensive organization which offers over 40 skills based management training programs. Mr. Schwartz conducts over 150 programs annually for clients in industry, research, technology, government, Fortune 100/500 companies, and nonprofit organizations worldwide. He is often found at conferences as a key note presenter and/or facilitator. His style is fast-paced, participatory, practical, and humorous. He has authored over 65 books and products, and taught/lectured at over a dozen colleges and universities throughout the United States.
In The News:
---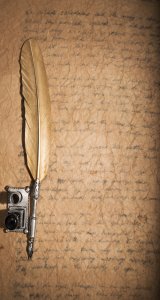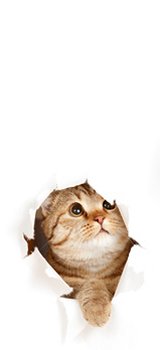 Sometimes, I harbour a suspicion that Dante was a Financial... Read More
Recently, I felt appalled to see a political candidate running... Read More
Succession Planning provides many valuable assets to your business. Yet... Read More
Your use of voice mail tells others a lot about... Read More
This article relates to the Recognition competency, commonly evaluated in... Read More
This article relates to the Diversity in the Workplace Competency,... Read More
Creativity can be defined as problem identification and idea generation... Read More
Many people believe that everyone sees the world exactly the... Read More
How should you keep track of meetings?Have you ever wanted... Read More
For you to get where you want to go, there... Read More
Go into any bookstore and you will find a big... Read More
Implementing an ISO 9001 system represents a major effort. However,... Read More
Plan/prepare - lack of purpose causes aimless meetings. Know why... Read More
Management or Leadership?Simply stated, management ensures that things get done,... Read More
KEEP WRITTEN RECORDS: "Document !Document! Document!" Keep a record of... Read More
One of the biggest problems we encounter in our consulting... Read More
The Fundamentals of Strategic Marketing, Some Key Traits for Greater... Read More
Whether your company holds one meeting a week or dozens... Read More
1) Use a live instructor. Adults learn best by doing,... Read More
A few weeks ago, after consultations with others in an... Read More
Many organizations have an approach for identifying and recording lessons... Read More
People are empowered when they are given the authority and... Read More
Everyone wants to describe themselves as a leader. Everyday, new... Read More
I read a report in the Toronto Star stated that... Read More
The recent news about one of America's most powerful woman... Read More
Information is the lifeblood of the economy. That's especially true... Read More
Where there is people there is politics! Bullying is now... Read More
I am not writing this to create a list of... Read More
Sometimes.In fact making some small changes to the circumstances when... Read More
You've had many years of training in your craft as... Read More
It is difficult to pick up a newspaper or listen... Read More
Meetings can be like mythical vampires ? sucking the life... Read More
Every meeting is a laboratory where you can observe and... Read More