What is Public Speaking?
When we talk about public speaking, we usually think about some person in front of a large group giving an extended presentation on a difficult or technical subject. That is not usually how it is. When do we most often speak in public? Isn't it in a conversation? One on one? Eye to eye, sharing ideas, talking about the weather, or the ball game. It's not that hard. We aren't usually intimidated by that kind of conversation. When does public speaking cross the line from casual conversation to scared out of our wits?!?!?
Usually when it counts, when it matters. It counts when you're in the staff meeting and your boss asks "what do you think?" You had better produce an intelligent, relevant answer.
It counts when your sales prospect says
"sure come on down to the office and show me what you got"
and when you arrive, your prospect, their assistant, CFO, COO, accountant and attorney are seated around the conference table eager to see "what you got"!
It may even count when your best friend asks you to say a few words at their wedding. Your friend just has 2 words to say "I" and "Do" You're stuck giving the toast eternally archived on the wedding video. You probably won't even get to kiss the bride. It matters!
Even the one on one conversation matters if it is with your bosses, bosses, bosses boss!
There are many times in your professional and personal life when being able to stand up to say a few words without passing out will be the difference between success and failure.
Steve Brummet is a communication expert, writer and speaker. Steve's company specializes in working with organizations of all types to help their people increase productivity and profit and decrease stress by improving communication skills. As a writer, Steve has been published in Parenting Success, People of Faith and Family-content.com.
Steve says his clients include a Lions Club in Sherman Texas, his mother in law's ladies group and SOMETIMES his wife and four children will listen to him for just a little while.
http://www.communicationspeaker.com
steve@stevebrummet.com
866.831.1857
214-578-4172
In The News:
---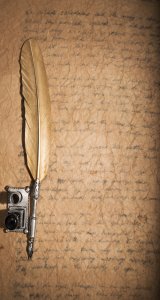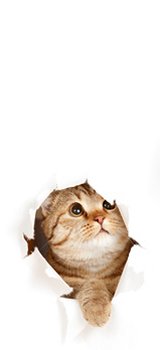 The fear of speaking in public is well-documented, often discussed,... Read More
This is one of the hardest things speakers have to... Read More
You're waiting your turn to make a speech, when suddenly... Read More
What information can be used immediately by the audience and... Read More
Have you ever had to give a speech?Do you remember... Read More
Do you work for one of those organisations whose "training"... Read More
Almost everybody is nervous when they stand up to speak.... Read More
Entering the speaking industry can be both daunting and exciting.... Read More
Knocking knees, butterflies (who came up with that word?) in... Read More
What benefit do you provide the audience?People should listen to... Read More
Often managers have to deliver presentations with unpleasant content. The... Read More
There is plenty of dubious material which suggests you can... Read More
Speaking in public can be a powerful way to build... Read More
7 Tips that calm and center you before your presentation:1.... Read More
Presenters and those making speeches will frequently be faced with... Read More
I learned my craft as a speaker a long time... Read More
Two of the top fears of most people are dying... Read More
Can you identify what each of these actions or activities... Read More
I'm late, I'm late, for a very important date. No... Read More
Making a speech seems simple. You speak, others listen. However... Read More
Now that you have all the contacts you can possibly... Read More
Sadly, the public speaking circle has its fair share of... Read More
When Robert Middleton moved his marketing consulting practice, Action Plan... Read More
We were both speakers at the same convention presenting on... Read More
There are a number of possibilities as to how this... Read More
1.Preparation The most important step in public speaking is... Read More
I don't know how many books, articles, manuals and scripts... Read More
When choosing keywords, you'll want to stay away from using... Read More
The first time I had to speak in front of... Read More
I am terrified of heights. The thought of skydiving, for... Read More
Your mouth is dry, heart palpitating, and knees knocking. You... Read More
Speaking to an individual is different from the group experience.... Read More
Stretch to relax. Rise on your toes and reach for... Read More