Getting Yourself Known
What are the 5 best ways of getting known in the speaking industry?
Getting known in the speaking industry does not happen overnight. You need to work at it bit by bit. The first thing to remember is that you are an unknown in the beginning, even if you possess the expertise required for the audience. At first you will need to speak to anyone who will listen. Second, you will need to get feedback on how well you did and what the audience liked and what they thought needed improvement. Third, do not take any of this feedback personally; use it as a tool to advance to the next stage in the speaking portion of your career.
Fourth, constructive feedback will provide the basis for making improvements to your talk. You will need to see where there is conflicting comments and make a judgment as to what should be the correct topic. Fifth, you should have every speaking session video-taped, or at least audio-taped. You will need to review everything you said, even the stories of failures and successes. This tool will enable you to make even further refinements. You can even tape yourself without the audience, but it is the audience reaction that you need to hear.
When you first begin, your audience is not likely to be well targeted. The reason is probably that you need to gain the necessary experience to more finely tune who they are. In the beginning you are after constructive feedback, and when you are able to implement the feedback and fine tune the presentation, you are ready to further define your audience.
Bette Daoust, Ph.D. has been networking with others since leaving high school years ago. Realizing that no one really cared about what she did in life unless she had someone to tell and excite. She decided to find the best ways to get people's attention, be creative in how she presented herself and products, getting people to know who she was, and being visible all the time. Her friends and colleagues have often dubbed her the "Networking Queen". Blueprint for Networking Success: 150 ways to promote yourself is the first in this series. Blueprint for Branding Yourself: Another 150 ways to promote yourself is planned for release in 2005. For more information visit http://www.BlueprintBooks.com
In The News:
---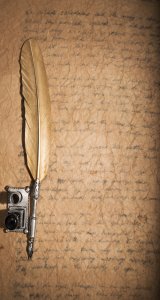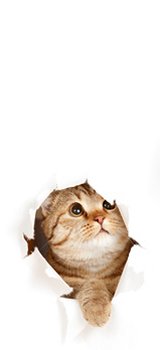 Every day millions of people around the world make a... Read More
What benefit do you provide the audience?People should listen to... Read More
Meeting planners know the value of meticulous planning. They are... Read More
"More learning occurs through emotion than through intellect" C.S. LewisEven... Read More
Ever notice how smoothly some speakers or writers move you... Read More
Every speech has an audience and every audience is different.... Read More
Making a speech seems simple. You speak, others listen. However... Read More
Every 7 seconds another baby boomer turns 50. What does... Read More
I don't know how many books, articles, manuals and scripts... Read More
The more you know about your audience, the better your... Read More
Picture a cool crisp autumn morning in the wide open... Read More
Sure you have catecholamines ? all speakers do. (including Sir... Read More
Uptalk is invading the work place and is reaching epidemic... Read More
One of the most important tools speakers use is their... Read More
When I made the decision to do free workshops and... Read More
Now that you have all the contacts you can possibly... Read More
... --- ... SOS This is the traditional seafaring emergency... Read More
Why use the web for promoting your speaking engagements?Most people... Read More
He's been accused of "mangling the language, destroying its meaning... Read More
There are a number of questions that we consistently get... Read More
Want to gain added exposure at a trade show? Consider... Read More
Take a moment and imagine if you will any one... Read More
You have probably had the experience of listening to a... Read More
Have you ever worked for weeks or even months, often... Read More
When we communicate, we usually want something to happen. We... Read More
Sadly, the public speaking circle has its fair share of... Read More
Starting a car is easy. Put the key in, turn... Read More
Imagine yourself at mission control; 10, 9, 8, 7, 6,... Read More
1. No clear purpose for the presentation. What is the... Read More
It is inevitable that at times during our careers or... Read More
Who do you know that knows that you speak?There is... Read More
No matter how good you are as a presenter, there... Read More
Your ability to communicate effectively will account for most of... Read More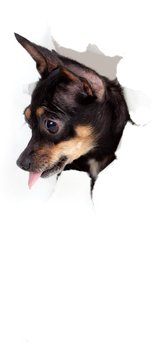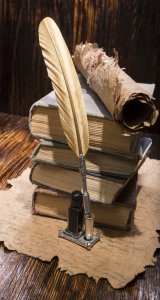 Public Speaking is the number one way to advance your... Read More
When we communicate, we usually want something to happen. We... Read More
How do you gain contacts from a speaking engagement?The name... Read More
We all know that to be a careful driver on... Read More
Toastmasters.... Toastmasters....What is Toastmasters?Is it a bunch of guys in... Read More
Speak from your heart. If you believe in what you... Read More
If you want to get in front of prospective customers,... Read More
If you've ever been on stage, doing a talk or... Read More
Centuries ago great speakers often spoke two hours and more.... Read More
Your mouth is dry, heart palpitating, and knees knocking. You... Read More
During the coffee break of one conference I attended, whispers... Read More
In elementary school, most of us asked questions which were... Read More
Can you identify what each of these actions or activities... Read More
Think of it like this: your fee credibility is as... Read More
One of the biggest regrets of my life is that... Read More
Along with the opening two minutes of a speech, the... Read More
What's the worst reaction you've ever gotten when you made... Read More
I'm late, I'm late, for a very important date. No... Read More
I love the Disney movie The Kid with Bruce Willis.... Read More
1. No speech is ever perfect. Perfectionism creates more fear.... Read More
Your ability to communicate effectively will account for most of... Read More
Some people enjoy drawing attention to themselves by trying to... Read More
Did you know that great speakers are often nervous with... Read More
1. No clear purpose for the presentation. What is the... Read More
It is inevitable that at times during our careers or... Read More
"More learning occurs through emotion than through intellect" C.S. LewisEven... Read More
You're a bright, dynamic executive. You've been scheduled to give... Read More
What Do I Talk About?Start by asking yourself three questions:1.... Read More
The subject of public speaking is riddled with tired, worn... Read More
Starting a car is easy. Put the key in, turn... Read More
One of the most important tools speakers use is their... Read More
Aside from fielding and asking questions, there are other ways... Read More
1. Learn the speech by heart or read it from... Read More