Knowing Your Boundaries
While delivering a speech, it is clear that we will be judged and perceived in a certain way based on our ideas, words, and body language. Taking a risk and really thinking out of the box can be quite rewarding and at the same time, it can be a disaster. The famous quote "there is a thin line between genius and insanity" probably stems from this. In order to remain on the genius side it is important to recognize our boundaries.
When I was in University, I had a friend named Ricardo, who was an exchange student from Mexico. One day Ricardo had to present his case study on Giant Tiger, a large Canadian retailer, similar to Zellers. In my four years of University, I had never seen such a lively, compelling, entertaining, crazy, off the wall and extremely humorous presentation. It definitely was not your typical dry business student presentation. It was so different that halfway through his presentation; he stepped out of the classroom for a couple of minutes and returned wearing a tiger costume. Sure it was strange, different, gutsy, and slightly ridiculous; however, for the first time all semester, every single student in the room was paying attention to the presentation. The audience laughed the whole way through and once it was over, every single student applauded with great enthusiasm.
Now, let me put more emphasis on the last sentence: every single STUDENT applauded. There was one critical person that was not amused by Ricardo's show ? the teacher. In her eyes, Ricardo acted completely unprofessionally and she believed that he was mocking the case study. She was definitely not happy, and as a result, she gave Ricardo a failing grade.
Now, let me introduce another story to prove my point. This is a story I heard from a doctor in New York City. He explained to me that while he was a resident at a reputable University, one of the most popular teachers was fired for making inappropriate comments during his lectures. The news was shocking to all the students because this was the kind of professor that would apparently put his heart and soul into his profession; he was the kind of professor you would be lucky to get once in a lifetime. The students could not believe that the most recognized and remarkable teacher from the faculty had been let go for making too many jokes in his classroom. He was dedicated and committed to transferring his knowledge in a pleasurable way and the students loved him because he had the capability of mixing humour with technical issues. I guess he told one too many jokes because the faculty committee decided to let him go simply because they felt he wasn't adequately representing the university.
Both of these stories are quite similar, and unfortunately, they both end in an unpleasant way. The positive thing is that we can learn a lot from their mistakes. Ultimately, they both failed to identify their hidden audience. Each presenter did not consider the effect of their eccentricities. There is nothing wrong with being different; however we must be aware of the boundaries we are about to cross. Remember this when the time comes for you to prepare your next talk and you feel like adding a spark of creativity. I strongly recommend that you remember to consider everyone who will be touched by your presentation. The result will be that you will not cross that invisible line which exists between genius and insanity.
Martin Perras, martin@leadersinstitute.ca, is a Management Consultant and President of The Leader's Institute Canada, http://www.leadersinstitute.ca. He offers management training and consulting to companies in the US and Canada. He can be reached at 1-800-872-7830 x103.
In The News:
---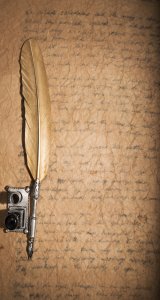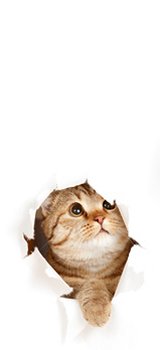 Business communications researchers have studied the phenomenon of stage fright... Read More
I don't know how many books, articles, manuals and scripts... Read More
You know the feeling. Looking out at a sea of... Read More
Having a clear and confident voice is an essential business... Read More
I love the Disney movie The Kid with Bruce Willis.... Read More
I'm late, I'm late, for a very important date. No... Read More
Do you believe in natural laws? Laws like:? What goes... Read More
Does speaking in public leave you tongue-tied? Do you stumble... Read More
Wouldn't it be great if you didn't have to be... Read More
There's one skill you can develop that will boost your... Read More
You know, those really important outside groups of people whose... Read More
You can make a Blue Ribbon presentation each and every... Read More
Whether you want to be a part time, full time... Read More
Avoid the painWhich would you prefer - root canal dental... Read More
When stressed or blocked it is wise to make a... Read More
Presenters and those making speeches will frequently be faced with... Read More
Stretch to relax. Rise on your toes and reach for... Read More
"Educate, Energize, Entertain, and provide an experience for your audience"1.... Read More
What's the worst reaction you've ever gotten when you made... Read More
If you want public speaking tips, what are the ten... Read More
Nearly as dreaded as snakes and spiders, public speaking ranks... Read More
Sadly, the public speaking circle has its fair share of... Read More
Directing a voice-over talent you've hired to read a spot... Read More
When requested to write an article about public speaking tips,... Read More
For many, speaking or training is a full time business.... Read More
Centuries ago great speakers often spoke two hours and more.... Read More
Many people are recognised for their work, industry, sporting or... Read More
Along with the opening two minutes of a speech, the... Read More
Knocking knees, butterflies (who came up with that word?) in... Read More
Your mouth is dry, heart palpitating, and knees knocking. You... Read More
This Article Is For Those Who Understand How Persuasive Communication,... Read More
Microphones are designed to help your voice, not replace it.... Read More
Speak from your heart. If you believe in what you... Read More