Make Your Talks Pay: Have People Stand In Line Eager Give You Their Business Card
If you've ever been on stage, doing a talk or presentation then you'll know how often this happens...
The audience is full of people that are just right for your business. You do the best talk of your life. They laugh at your jokes. Agree with your ideas and ask lots of useful questions. You've really got these people interested and the room is buzzing with energy.
Then, as your spot ends, it just kind of fizzles out. All these potential prospects that you've invested time sharing your knowledge with get caught up in conversations, go to the loo (rest room) or rush off to catch their trains. Worse still, you get caught in a conversation with someone you already know who won't be buying anything you have to offer anyway.
Minutes later everyone but a few people who waited patiently for your "friend" to leave you alone is gone. You've lost another opportunity to fill your pipeline with fresh, hot, leads. Sure they know about you now but you've lost the initiative. You've lost the permission to move them along your pipeline.
The good news is that it doesn't have to be this way. A little trick I've been using in my talks and sharing with clients for the past few years ensures you'll have an orderly line of people eager to give you their business cards every time.
In fact if this seemingly simple trick wasn't so devastatingly powerful you might be forgiven for thinking "why are you telling me this?"
So here's the trick - we call it Special Package Magic! The key ingredients to its magic are human curiosity, scarcity and peer pressure.
1. Prepare some additional material to support your talk. Incentives such as a tips list, the talk notes, useful/fun information, a discount for one of your services, details of a competition etc. all work.
2. Package these up in a sealed envelope. Our preference is silver plastic, but brown/white paper, a plastic bag or wallet folder will all work well enough.
3. At the end of your talk pick up one of your special packages and tell your audience that you've got some additional FREE information for them (be vague about the contents) and all you'd like in return is a business card.
4. Stand in a prominent place - at the exit is good. Get some assistance (ideally from the friend who would have otherwise kept you talking) if you think it's necessary.
5. Watch the line of eager prospects form - all with business cards at the ready.
6. Smile - if you don't grin when you see this simple trick work like magic then you're probably suffering from a Botox overdose!
My personal experience and client feedback is that you'll get around 90% of the people in your audience give you their card. The other 10% usually don't have a card, don't have a pulse or know you already.
Speak Soon,
'Dangerous' Debbie Jenkins
debs@debbiejenkins.com

(c) Copyright 2005 www.BookShaker.com
SUMMER CAN BE SLOW FOR BUSINESS
But don't let that get in the way of your success.
This is the ideal time to work on your business
rather than in it. Get 2 F'REE eBooks and prepare
for more success with less effort here...
http://www.leanmarketing.co.uk
I'm wondering if... You Know Other People who should be reading this too? So do us all a favour (they get 2 free books - we get a new subscriber - you get to look good) when you Pass On This link... http://www.leanmarketing.co.uk
In The News:
---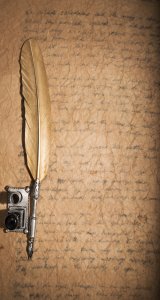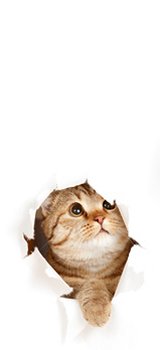 Successful speakers do not do all the right things all... Read More
What's the worst reaction you've ever gotten when you made... Read More
One of the biggest regrets of my life is that... Read More
I believe that asking for and acting on objective feedback... Read More
Have you ever worked for weeks or even months, often... Read More
Every speech has an audience and every audience is different.... Read More
Whether going for the gold or giving a presentation, the... Read More
There are a number of factors that determine how your... Read More
A high level manager contacted me in a panic. He... Read More
Centuries ago great speakers often spoke two hours and more.... Read More
There is huge potential to create additional profits from your... Read More
You're a bright, dynamic executive. You've been scheduled to give... Read More
Can you identify what each of these actions or activities... Read More
How do you get your name on a speakers list?Speaking... Read More
If you want public speaking tips, what are the ten... Read More
Your ability to communicate effectively will account for most of... Read More
I recently posted an article providing tips on public speaking... Read More
I am terrified of heights. The thought of skydiving, for... Read More
It is important to be continually aware that a person... Read More
Public Speaking is the number one way to advance your... Read More
Who do you know that knows that you speak?There is... Read More
Does speaking in public leave you tongue-tied? Do you stumble... Read More
When we communicate, we usually want something to happen. We... Read More
The fear of public speaking is one of the most... Read More
Aside from fielding and asking questions, there are other ways... Read More
What Do I Talk About?Start by asking yourself three questions:1.... Read More
Wouldn't it be great if you didn't have to be... Read More
Speak from your heart. If you believe in what you... Read More
We were both speakers at the same convention presenting on... Read More
Most of us get nervous about making a speech, whether... Read More
There's one skill you can develop that will boost your... Read More
Nearly as dreaded as snakes and spiders, public speaking ranks... Read More
Whether you want to be a part time, full time... Read More