What Makes A Great Presenter?
Every day millions of people around the world make a presentation. Yet most of us who have been to meetings know that very few of those people are truly great. At each meeting there is usually only one person who stands out head and shoulders above the rest as someone who really connects with us in the audience. The truth is, most presenters are just plain average ? and quite a few are simply dreadful. So, how can you move from being a run of the mill presenter to being fantastic?
Every one of us has the ability to be truly great as a presenter. There is nothing particularly special about the people who stand out as brilliant. However, the average presenter is usually holding themselves back, doing things which prevent them from being good.
At every training course run by The Presentation Business we spend some time debating what makes a great presenter. This inevitably leads to a discussion of what the bad presenters do wrong. Having kept a record of what these sessions considered I have been able to produce a definitive list of what to do to make your presentations great.
The overwhelming conclusion of all these discussions is: content is NOT important. Of the hundreds of people who have debated what makes a great presenter not a single person has mentioned the value of the content. Your audiences are likely to think in just the same way. They are NOT interested in what you are saying, but the way you are saying it. If you say it well, that appears to make the content interesting. But what this means is, if you concentrate your planning and preparation on content, you are likely only to be average.
The most important factor for great presenters according to our discussions is that they make a personal connection to every member of the audience. This means lots of eye contact, liberal use of the words 'I' and 'you, and that everything you deliver is done form the audience's perspective. This means you need to know a great deal about your audience in advance so you can do this.
The connection you make between yourself and your audience seems to be enhanced by the widespread use of examples. Our discussions at training courses show that your audience expects you to 'show' rather than 'tell'. In other words, you don't need to give them 'messages' and 'content'; instead you need to give them lots of examples and they will work out the message for themselves.
A further element of this aspect of being a great presenter is that these examples should always include you. Your audience wants to know about your thoughts, your feelings and your opinions. They want to share your experiences. If all you deliver is content, this does not help your audience. They could get your content from a book, a web site or some other non human contact. The fact that you are presenting to them means your audience wants to hear from you personally.
Your audience also wants you to be a living person. They don't want to hear from a statue. In other words you need to be active. The discussions held at our training courses show time and time again that presenters who move are the one who gain the most attention. If you think about this, it is quite understandable. In social situations we are active ? we use gestures, we move our bodies and change posture. To avoid doing so when presenting makes you look abnormal and this serves to disconnect you. There is also a big advantage to moving ? it helps reduce nerves when presenting.
As well as moving to be natural, our discussions show that great presenters are interactive. They ask questions, they involve the audience and essentially they treat the presentation as a conversation. This helps boost the connection between themselves and the audience. That's because for the audience the interactivity appears normal, whereas being spoken at for a great length of time does not.
Another important aspect of making your presentation appear normal is that your audience expects you to deliver your material without any prompts. Conversations do not need notes! Hence your presentation will benefit from appearing normal if you do not use notes or any prompts of any kind ? including bullet points on slides. Discussions at our training sessions show time and time again that audiences do not like presenters who use notes, prompt cards, bullet point slides or any other form of memory jogger. Audiences expect presenters to know their stuff. Great presenters never use notes.
An extension of the lack of notes concept is that great presenters talk from the heart. They are passionate about their subject and they are emotional. The dispassionate, business-like presenter is one of the most disliked, according to our discussions. What this means is that you should talk less about your subject and much more about your experiences as this will help boost your passion.
Our training sessions also reveal that audiences want to have fun. They want to see you enjoying yourself and they want to have a laugh. This does not mean you need to tell jokes, but it does mean your audiences expect you to be light. Even for serious subjects it seems that audiences expect some kind of lightness. They want humour and they want you to smile. Straight faced, dry presenters are particularly disliked by audiences.
One final aspect that is revealed by the discussions at our training sessions and that is everyone in your audience expects the presenter to motivate them. This does not mean you need to be a motivational speaker. Rather what it means is that your audience is expecting you to tell them what to do. Your audience does not expect a presenter simply to deliver information ? they can get that from a book or a web site. Instead great presenters give audiences some action to take.
All of these discussion points suggest that those presenters who treat their presentation as a conversation ? who just have a chat with the audience ? are the ones marked out as truly great. People who give presentations by delivering content are seen as boring and uninteresting. This also means their messages are not conveyed, so they may as well not be presenting in the first place.
Oh, and one final thing. Our discussions show that audiences simply detest the use of computerised slides. They just want to hear from you. Truly great presenters therefore do one other vital thing ? they switch off the projector!
Graham Jones runs The Presentation Business at http://www.presentationbiz.com which specialises in helping people become great public speakers.
In The News:
---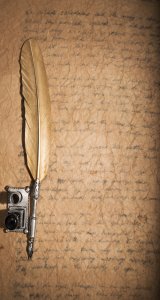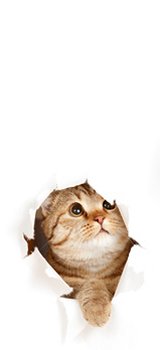 When we talk about public speaking, we usually think about... Read More
Franklin Delano Roosevelt had some good advice for the public... Read More
There are a number of questions that we consistently get... Read More
Did you know that great speakers are often nervous with... Read More
While teaching a two-day Speaking Confidence program to a group... Read More
When we communicate, we usually want something to happen. We... Read More
Speaking to an individual is different from the group experience.... Read More
During the coffee break of one conference I attended, whispers... Read More
"Would you like to say a few words?" How many... Read More
What information can be used immediately by the audience and... Read More
You can make a Blue Ribbon presentation each and every... Read More
One of the most important tools speakers use is their... Read More
1. No clear purpose for the presentation. What is the... Read More
Public Speaking is a challenging skill. It is TOUGH! For... Read More
Every speech has an audience and every audience is different.... Read More
Every 7 seconds another baby boomer turns 50. What does... Read More
In a conference setting, nothing annoys audiences more than talks... Read More
Examples and stories can bring your presentations alive. They can... Read More
I believe that asking for and acting on objective feedback... Read More
Wouldn't it be great if you didn't have to be... Read More
The subject of public speaking is riddled with tired, worn... Read More
"More learning occurs through emotion than through intellect" C.S. LewisEven... Read More
I observed an almost surreal event when I was a... Read More
There are a number of possibilities as to how this... Read More
There are a number of factors that determine how your... Read More
The fear of speaking in public is well-documented, often discussed,... Read More
We were both speakers at the same convention presenting on... Read More
7 Tips that calm and center you before your presentation:1.... Read More
A high level manager contacted me in a panic. He... Read More
Almost everybody is nervous when they stand up to speak.... Read More
In a funk because other speakers seem to be snagging... Read More
Your ability to communicate effectively will account for most of... Read More
Business communications researchers have studied the phenomenon of stage fright... Read More