Get Speaking
On a recent Sunday evening, I watched a friend 'graduate' from a beginner's class for stand-up comedians.
Needless to say, I saw many levels of competence and talent as the nine students gave their 10 minute 'commencement speeches' before an audience of perhaps 250, mostly friends and family.
Some, obviously, would never make it to prime time. Others have a good chance, given determination and patience. But, what's striking is that they all got up on the stage and did their acts.
I know it takes courage to stand up on a stage and deliver a conventional speech, and it must take even more to deliver a comedy monologue, especially for the first time.
If you've itched to take the stage, but fear holds you back, perhaps their example will give you the extra push you need to take the plunge. The good news is that you can overcome that fear. And you overcome it with two things: knowledge and practice.
Knowledge refers to the strategies, tactics, and techniques used by speakers, and involves learning about the many, diverse elements that go into a speech or presentation.
In a properly-managed learning process you work with the elements individually. In one speech you'll focus on the way you stand, in another you'll focus on what you're doing with your hands, and so on.
With practice, each element becomes more natural and eventually you'll master and incorporate them all into your speeches - without even thinking about them.
Personally, my big challenge was eye contact. With a background in radio, I had lots of experience with speaking to others, speaking to literally thousands of people at a time. But, put me in a room with a dozen people looking back and I felt that gut-wrenching chill that novice speakers know so well. After a few speeches, though, I was over it. I had enough knowledge of the mechanics of speaking to get over my fear.
That takes us to the matter of practice. The only way you'll learn to use your newfound knowledge is through practice - standing in front of an audience and using what you've learned.
The elements only become natural and automatic through practice. And here's a bonus: you also become increasingly familiar with what happens in the audience as you speak. That allows you to adjust your content or presentation on the fly, to get the results you want.
For me, the path to enjoyable public speaking - and I now love it - came through Toastmasters. If you're not familiar with it, it's a non-profit organization, made up of local clubs, where aspiring speakers learn from each other. I strongly recommend it. And, hey! If you go on to do a comedy act in front of a crowd one day, maybe I'll be cheering for you.
In summary, don't think of public speaking as one big leap; think instead of learning a series of elements one by one, and increasing your proficiency with them through practice.
Robert F. Abbott writes and publishes Abbott's Communication Letter. Learn how you can use communication to help achieve your goals, by reading articles or subscribing to this ad-supported newsletter. An excellent resource for leaders and managers, at: http://www.communication-newsletter.com
In The News:
---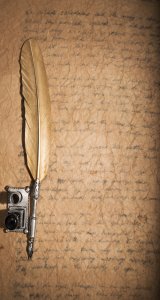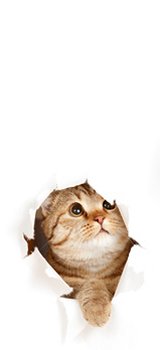 Use your voice to your advantage. One of your main... Read More
Public speaking is among the five most feared activities human... Read More
There's one skill you can develop that will boost your... Read More
Stretch to relax. Rise on your toes and reach for... Read More
Speaking to an individual is different from the group experience.... Read More
The first time I had to speak in front of... Read More
Business communications researchers have studied the phenomenon of stage fright... Read More
Directing a voice-over talent you've hired to read a spot... Read More
When we talk about public speaking, we usually think about... Read More
I love the Disney movie The Kid with Bruce Willis.... Read More
Studies show that your word-power determines your earning power, that... Read More
For some reason, the prospect of having to answer audience... Read More
How attractive are you as a speaker? No, your looks,... Read More
Examples and stories can bring your presentations alive. They can... Read More
Starting a car is easy. Put the key in, turn... Read More
When we communicate, we usually want something to happen. We... Read More
Microphones are designed to help your voice, not replace it.... Read More
While teaching a two-day Speaking Confidence program to a group... Read More
Speaking in public can be a powerful way to build... Read More
It is important to be continually aware that a person... Read More
We were both speakers at the same convention presenting on... Read More
Every day millions of people around the world make a... Read More
Entering the speaking industry can be both daunting and exciting.... Read More
Fear of public speaking is No.1. Death is No.4. So... Read More
When stressed or blocked it is wise to make a... Read More
I am terrified of heights. The thought of skydiving, for... Read More
How do you get your name on a speakers list?Speaking... Read More
The fear of speaking in public is well-documented, often discussed,... Read More
A well-built media kit is vital for effective marketing. Without... Read More
Did you know that great speakers are often nervous with... Read More
The subject of public speaking is riddled with tired, worn... Read More
Being a guest speaker in front of the right audience... Read More
This Article Is For Those Who Understand How Persuasive Communication,... Read More