Be a Guest Speaker and Attract Business
Being a guest speaker in front of the right audience can be an excellent way to attract new business. Many clubs, organizations, conventions, and trade shows seek guest speakers who can provide useful information to their audience. The opportunity to speak in front of an attentive group can certainly boost your business, whether you are a service or product provider.
Design your speech or presentation so that the audience leaves with useful information that will help them. Avoid giving a sales pitch; this will be a turn-off for both the audience and the speaker-coordinator.
Here are a number of reasons why being a guest speaker can attract more business:
You are perceived as an expert in your field.
You have an opportunity to get free publicity to promote the event.
You have the opportunity to hand out information to each attendee (with your contact name on it).
You can ask for names and addresses of attendees to build your contact database.
You can chat one-on-one with the attendees after the meeting.
Check out your local Chamber of Commerce, local trade shows, or your local Convention Center. In some cities there are Professional Meeting Planners who often seek speakers. Your participation as a speaker at one event may lead to other contacts in the industry.
Michael Losier, a Law of Attraction Trainer and author, supports people in understanding and practicing the Art of Deliberate Attraction, so they can have more of what they want and less of what they don't. Michael has been applying the principles of Law of Attraction for many years and enjoys a wonderful and rewarding life in the city of Victoria, BC, Canada. He facilitates a number of in-person Law of Attraction seminars as well as Teleseminars to a worldwide audience.
For more articles by Michael Losier, Teleclass information or to purchase the book, Law of Attraction, The Science of Attracting More of What You Want and Less of What You Don't, visit http://www.LawOfAttractionBook.com.
In The News:
---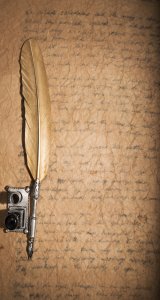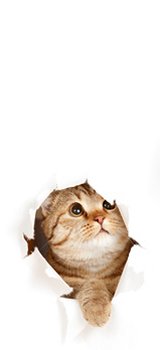 Want to gain added exposure at a trade show? Consider... Read More
Presenters and those making speeches will frequently be faced with... Read More
Does speaking in public leave you tongue-tied? Do you stumble... Read More
Prayer or Meditation: If you're a believer you can pray... Read More
Being a guest speaker in front of the right audience... Read More
For some reason, the prospect of having to answer audience... Read More
Mandy*, a bright, attractive professional woman, had a fear of... Read More
Don't Prejudge A Situation: In the areas of emotions and... Read More
In a conference setting, nothing annoys audiences more than talks... Read More
Knocking knees, butterflies (who came up with that word?) in... Read More
It is inevitable that at times during our careers or... Read More
When stressed or blocked it is wise to make a... Read More
Why do you have to be an expert when getting... Read More
Picture a cool crisp autumn morning in the wide open... Read More
This is one of the hardest things speakers have to... Read More
As one who does some speech coaching, I have heard... Read More
In elementary school, most of us asked questions which were... Read More
Starting a car is easy. Put the key in, turn... Read More
When I made the decision to do free workshops and... Read More
Toastmasters.... Toastmasters....What is Toastmasters?Is it a bunch of guys in... Read More
I'm late, I'm late, for a very important date. No... Read More
There is no surer way to get ahead in business... Read More
Fear of public speaking is No.1. Death is No.4. So... Read More
1. No clear purpose for the presentation. What is the... Read More
Every speech has an audience and every audience is different.... Read More
While delivering a speech, it is clear that we will... Read More
One of the most important tools speakers use is their... Read More
No matter how good you are as a presenter, there... Read More
One of the biggest regrets of my life is that... Read More
Use your voice to your advantage. One of your main... Read More
We all know that to be a careful driver on... Read More
... --- ... SOS This is the traditional seafaring emergency... Read More
Sadly, the public speaking circle has its fair share of... Read More