Allowing Employees Responsibility
Merely assigning a task with detailed instructions is not effective delegation. An employee cannot grow without the freedom to make decisions on how the job should be done. Managers must also be aware that only through the conjunction of responsibility and authority can the desired results be achieved. Additionally, a delegate must be held accountable for his or her actions.
After a manager has delegated a task to a subordinate, he or she must not take it back, make changes in the assignment, or redelegate it. This causes great frustration on the part of a subordinate. In fact, the employee may lose motivation and interest in the project, doubting whether he or she will ever be given the opportunity to complete it. When work is repeatedly taken back, the responsibility and authority are reassumed by the manager and delegation has failed.
Transfer of authority gives the delegate power to command resources that might otherwise lie outside his or her control to assure that results meet the manager's objectives. At a minimum, enough authority must be delegated to allow the subordinate to take the initiative, to keep the project running smoothly in the manager's absence, and to get the job done on schedule.
Freedom should be given to employees to utilize their ingenuity in problem solving. A manager must be willing to accept that a subordinate will probably not tackle an assignment exactly the way he or she would and that there may be others equally good ways to achieve the desired results.
Managers must be willing to give subordinates freedom to make mistakes, learn from them, and try again. Managers should not, however, leave employees totally on their own and should make it clear that asking for advice will not be taken as a sign of failure.
Copyright AE Schwartz & Associates All rights reserved. For additional presentation materials and resources: ReadySetPresent and for a Free listing as a Trainer, Consultant, Speaker, Vendor/Organization: TrainingConsortium
CEO, A.E. Schwartz & Associates, Boston, MA., a comprehensive organization which offers over 40 skills based management training programs. Mr. Schwartz conducts over 150 programs annually for clients in industry, research, technology, government, Fortune 100/500 companies, and nonprofit organizations worldwide. He is often found at conferences as a key note presenter and/or facilitator. His style is fast-paced, participatory, practical, and humorous. He has authored over 65 books and products, and taught/lectured at over a dozen colleges and universities throughout the United States.
In The News:
---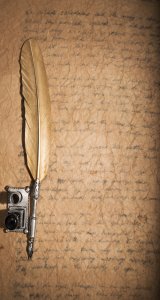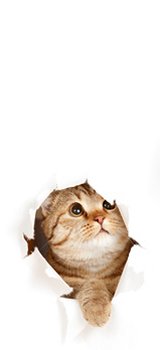 Managing for Best PerformanceIn it's simplest form, performance management is... Read More
You've hung out your shingle and are ready for business.... Read More
Look for sponsors and solution owners rather than problem owners.Everyone... Read More
The ability to solve complicated problems quickly is more important... Read More
Most executives view offshore outsourcing most of all as a... Read More
Wouldn't it be nice for business owners and executives to... Read More
You've all heard the old joke about a consultant being... Read More
An essential step in managing the performance of salespeople is... Read More
A major problem impairing an executive's performance is his Emotional... Read More
IntroductionThere are a group of people in the community that... Read More
A man drives down the highway each day on his... Read More
This article relates to the Team Dynamics competency, which evaluates... Read More
This article relates to the Job Security competency, commonly evaluated... Read More
Following is a brief definition of core competencies and competitive... Read More
On August 3rd/2005, Reuters reported that a German man had... Read More
For many people, the terms "manager" and "leader" are synonymous.... Read More
The point of a quality improvement program should not only... Read More
In running any kind of business, it's inevitable that sometimes... Read More
Are your management practices on the right track? Retaining your... Read More
Do you have some goals you want to achieve or... Read More
It has been said, there is no better way to... Read More
I have a sign on my office door. It pretty... Read More
Conference calling can save you money. There is no doubt... Read More
The Cash to Cash Cycle Part Four of SeriesNext: Complete... Read More
Talk to as many consultants as you can before hiring... Read More
The meeting started like a hundred others before. There were... Read More
The characteristics of job applicants have a strong influence on... Read More
Take some bold steps and help your employees and business... Read More
GROUP DECISION-MAKING: Many managers feel they are well-versed in areas... Read More
People buy from you, offer help, and grant rewards based... Read More
IntroductionManagers have two powerful ways of improving the performance and... Read More
Creativity can be defined as problem identification and idea generation... Read More
GROUP DECISION MAKING -- IDENTIFY THE PROBLEM: Tell specifically what... Read More