Tales From the Corporate Frontlines: Managerial Influence
This article relates to the Manager/Supervisor competency, commonly evaluated in employee satisfaction surveys. This competency evaluates an employee's feelings regarding their direct manager or supervisor. The manager/supervisor competency covers topics like clarity of goals, manager support, coaching and feedback, and regular reviews of performance. The old adage that "people leave their managers, not organizations" is often true. Of all the workplace stressors, a bad immediate manager is one of the worst and will directly impact the emotional health, productivity, and retention of an employee. This competency can be especially insightful if your organization is losing quality employees while your compensation and benefit packages are equivalent with industry standards.
This article, Managerial Influence, was part of EngagedMetrics's compilation, Tales from the Corporate Frontlines. This article tells the story of an HR department that diagnoses and deals with a managerial problem after recognizing its effects on the organization's employees.
Anonymous Submission
I recently accepted an HR Staff position at a prominent company in a nearby city. The job required relocation, but was well worth the move. I was very excited as I prepared to begin this new phase of my career.
My first day on the job brought the usual orientation activities, followed by an important meeting. The entire department was deeply involved in collecting and organizing the results of a recent employee satisfaction survey that had been conducted online. Once the organization was complete, the results would be presented to upper management for analysis and action.
"Hmmmm. There it is again," my manager mused several times during the course of the meeting. Later, I asked another coworker what she'd meant. "Just a bad situation involving the former manager of the purchasing department," she told me. Apparently, the manager of that department had recently been let go. This coworker seemed to relish telling me the story, so I let her continue. " We were just losing too many great employees. We'd hire workers with superb qualifications. They'd stay a little while and then they'd leave. Some gave two weeks notice and others just disappeared. The exit interviews were horrible - when it came to comments about the manager. They liked the company, the work, the pay and benefits, but it just wasn't enough." This person's "management style" caused more stress and emotional harm than some employees were willing to tolerate. Then the productivity studies came out, and the problem was even more obvious-even those who stayed on were doing less work, and the standard of performance for the whole department had dropped. Upper management reviewed all of the information and the manager was tactfully "let go".
I asked if things had improved since and was told that they most certainly had. A new manager had been promoted from within, which boosted morale among the remaining employees. Some new hires were settling in and productivity appeared to be on the mend. The employees in the purchasing department were thriving on the positive feedback, coaching, and support that had been sorely missed.
I thought about the HR department's role in this situation and realized how important it is for us to spot this type of problem early on. Managers represent the face of the company to hundreds of employees every day. We need to monitor their progress and be sure that they're putting their best foot forward every day if we want to be a great place to work and stay productive.
This article may be reprinted, provided it is published in its entirety, includes the author bio information, and all links remain active.
Measure. Report. Improve your organization with an EngagedMetrics Employee Survey System.
Josh Greenberg is President of EngagedMetrics, Inc.
EngagedMetrics provides organizations of all sizes a powerful web based method for measuring employee satisfaction, determining employee engagement, and increasing employee retention.
Launch your EngagedMetrics Employee Survey System with EngagedMetrics.
In The News:
---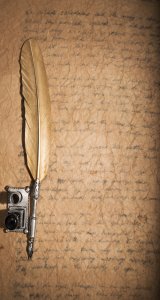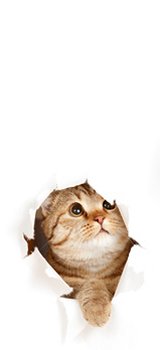 A recent Washington Post article, described the life of temporary... Read More
Most of us have found ourselves working on a team... Read More
The good news is that a new hire orientation program... Read More
Does this sound familiar? You were hired for the new... Read More
Sexual Harassment Policy Guidelines ? Part IPermission is hereby granted... Read More
As an entrepreneur, hiring an expert can be one of... Read More
The old saying 'You have to spend money to make... Read More
I once worked in a place where there were three... Read More
Criticism has the power to do good when there is... Read More
Answer: Starting one.Most of us realize that there is probably... Read More
To develop and deliver a great Leadership Talk, you must... Read More
1. Create benefit intensifiers for your list of ad copy... Read More
Every one of us, in reality, has two people inside:... Read More
Did you know that maintenance accounts for 50% to 80%... Read More
I've often heard managers say - "My door is always... Read More
To get the best results you have to be very... Read More
Note: This article was written for a internet business site.... Read More
Question: ERPs seem like a good idea, so why is... Read More
This article relates to the Coworkers competency, commonly evaluated in... Read More
We have all attended meetings that were boring, mindless and... Read More
The role of a manager is evolving in response to... Read More
Most of us would like to be better communicators. As... Read More
Communication is the basis of who you are as a... Read More
Creativity can be defined as problem identification and idea generation... Read More
Recruiting and hiring are often done in haste, leaving the... Read More
Every since serving a hitch in the military, I have... Read More
Successful enterprise building requires seven elements. These are:1. People, who... Read More
You can use this step-by-step method to hire applicants who... Read More
1. Trust no one. Not your superiors and not your... Read More
OVERCOMING FEAR OF FIRING "It was obvious that this employee... Read More
In fact, bringing your people - any of them -... Read More
Facilitating good communication can make the difference between a well... Read More
SELECTING THE RIGHT PERSON: To whom should tasks be delegated?... Read More