Franchising is Virtually Fraud Free
The number of complaints to the Federal Trade Commission on Franchising do not indicate ramped fraud in the franchising sector. The FTC before Congress gave a report showing that the number of complaints was fewer than one tenth of one percent, lower than any other industry. Nearly all the franchising cases the Federal Trade Commission filed, were gray, crying wolf area of law and most settled as soon as possible; considering the slow nature of our courts in America.
Some of the cases the Federal Trade Commission had brought since 1970, which fell within their franchising rule jurisdiction were doctored up claims against smaller franchising companies, involving false declarations, secret Federal Trade Commission court filings and Federal Trade Commission runaway case worker investigations to prove themselves right once the target was sighted. I know this because our company was filed against in such a way. These tactics and thought process of course is part of the flawed human behavior to prove ones self right. The FTC's behavior in case filings is not too different from a student Thesis at University Level, Politicians justifying actions, policemen lying in paperwork and religious cults. We will not comment on the serious nature of the Federal Trade Commission, starting a case and working hard to prove guilt of the target to justify their existence or next years budget.
It is safe to say however that in franchising, significant checks and balances already exist along with the rights of private action which abound with the sharks of the legal system looking at small fortunes and pots of gold created by franchisors in the market place. The ambulance chasers are in fact ready to pounce on any possible violation or perceived violation in the franchise rule. If not these fake EMTs will attempt to create a gray area to slither thru an open window, cracked screen or drive the ambulance right through the front door like a crazed Islamic radical suicide bomber coming from a Cleric's meeting to snatch the cash, take the safe or just to collect the 72 Virgin C-notes in fees for filing the suit. The Federal Trade Commission also often abuses their power with regards to the franchise rule as they need to bring so many cases every so many years to prove they are doing something.
Think about it; should we really worry about International Terrorists or should we concentrate on the cancer within and the bureaucracy which threatens to destroy all we are and all we have built?
"Lance Winslow" - If you have innovative thoughts and unique perspectives, come think with Lance; www.WorldThinkTank.net/wttbbs
In The News:
---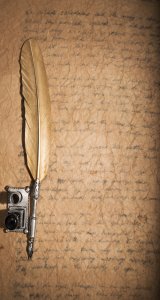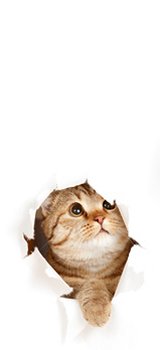 What size is your Hummer? Hummers Come in All Sizes;... Read More
This is not a how-to design a logo. This is... Read More
The number of complaints to the Federal Trade Commission on... Read More
You've probably heard that people buy products and services from... Read More
Building your brand into a brand leader isn't easy. There... Read More
Hiring a brand identity company is very important. In every... Read More
Developing brand strategy is extremely critical. The most important asset... Read More
Brands are important aspects of any business, but unlike money... Read More
So you've decided to go for it-you're ready to choose... Read More
Where is your brand positioned in the marketplace? How is... Read More
Having a brand image is not a "have or have... Read More
A successfully positioned business sometimes doesn't win a new client.... Read More
On question I have been asked over and over again... Read More
We should all recognize the marketing efforts of John Deere... Read More
The world is not waiting for you?or your product or... Read More
Businesses eager to open often give little thought to their... Read More
What's Your Brand?A brand is a product/company personality that helps... Read More
Initial lack of customers and cash flow often causes a... Read More
One of the prime motivating factors in the purchase decision... Read More
You bet a name is important. Many small business owners... Read More
The Federal Trade Commission has an obligation to the general... Read More
Did you grow up in the '70s and '80s? If... Read More
Make More Money Making a Name for YourselfCalling all realtors,... Read More
Ask any marketing executive and they will tell you that... Read More
I heard an advertisement on the radio the other day... Read More
Adored, respected and coveted by customers and organisations alike, corporate... Read More
New designer uniforms could be the gold charm McDonald's needs... Read More
Branding: it's a term that carries great weight in the... Read More
Here's a little story about what not to do as... Read More
My business logo and color scheme started one lovely spring... Read More
Q: How important is the name of a business? Should... Read More
Naming a business is like laying the cornerstone of a... Read More
Many CEOs and marketing directors find their time wasted evaluating... Read More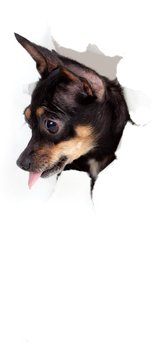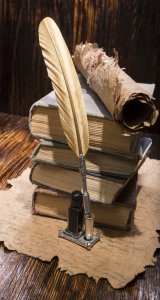 The Federal Trade Commission has an obligation to the general... Read More
Starting Business Secrets will help you to start your own... Read More
Branding is a one hot topic, although it is wildly... Read More
Over regulation of our free markets is stifling our growth... Read More
Wondering if a trademark is important to you as a... Read More
An artist's statement is a statement of ideas and thoughts... Read More
Let me tell you a story about Pete and a... Read More
As a graphic designer, I can tell you something right... Read More
Do you have the architecture in place to make sure... Read More
The task of creating an indelible impact on the memory... Read More
If you had a choice, which one would you choose,... Read More
I submit to you that Brand Name Identity in the... Read More
I was asked today by a group of students; What... Read More
That cross-trainer you're wearing -- one look at the distinctive... Read More
Back to the era of the Hawaiian monarchy, the origin... Read More
Do you want to attract new customers while building greater... Read More
After more than a decade since the last attempt to... Read More
It is important to distinguish between corporate identity, brand identity,... Read More
Branding used to be a fancy business word, but it... Read More
Most people, when they hear the word branding, think logos... Read More
Companies have been branding their collateral materials such as letterhead,... Read More
This week I spent a few hours with a highly... Read More
"Can you hear me now?"You'd be hard pressed to find... Read More
Visual processing is the most important way for gathering information... Read More
Your corporate identity is a graphic expression of who you... Read More
Large corporations spend lavish amounts seeking names for their products... Read More
When building a business as a brand it's important to... Read More
IntroductionGlobalisation is referred to as a set of profound material... Read More
Studying various target-marketing techniques and here is a thought. We... Read More
Now that everyone has conformed to Living Your Brand on... Read More
What size is your Hummer? Hummers Come in All Sizes;... Read More
While we recommend that you contract with the same designer... Read More
In this article i will explain how you can make... Read More