Office Nomance
Are Office Romance's really that bad? The answer is ?..it depends on the individual.
The key to success in an office romance is accepting the reality of the situation. Some relationship experts say if you engage in this type of relationship, you should keep it on the hush hush and keep it professional. In a utopian office environment that might work but when emotions are involved, people tend to stray from such principles. So, I say accept from the get go if you become intimate with each other that it will leak out to the corporate environment; the corporate eyes are omnipotent and eventually gossip and rumors will spread quicker than wildfire.
For example, at my job, a female co-worker who had recently broken up with a fellow co-worker revealed to me his inadequacies in the bedroom and how he was the biggest loser she had ever dated. Now, if she told me this personal information and we were just associates, imagine who else she told at our organization.
The point is arm yourself with the foresight of the potential consequence of an office relationship. Once you're accepting of this awareness and your okay with it, proceed on to your newly blossoming office relationship. Like my friend says the only two things that can happen in a relationship is you either break up or worst you get married. If the reality that your personal business might be exposed and put on display daunts you then you should probably refrain from the office romance.
In the end, it's your choice, you have to dig deep, look within yourself and make a decision that aligns with your values.
Sean Williams is a Relationship Coach for men and women. He has a B.A. from The Ohio State University. Mr. Williams conducted several relationship forums while at The Ohio State University. For Phone Coaching - Call (614) 327-2467
In The News:
---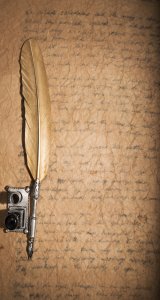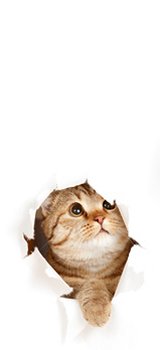 Remember that big hug she gave you when you got... Read More
Anchoring is an NLP (neuro-linguistic programming) term used to describe... Read More
Yesterday, after receiving a massage to help ease my computer-aided... Read More
What is the basic difference between loving someone and being... Read More
"My feelings have changed," my boyfriend of five years told... Read More
How do you react when you are faced with spending... Read More
As is learned in the study of Comparative Religion, the... Read More
How far can you afford to bend your values to... Read More
False ForecastsThe typical methods for finding a partner are based... Read More
Introduction"It just hit me out of the blue when Mike... Read More
1. Sticks and stones won't break my bones" ? and... Read More
"But we're just friends" are four of the most dangerous... Read More
Edith Piaf remains an icon and her best loved song,... Read More
Does the thought of writing a love letter or poem... Read More
Spring is in the air. It is a time of... Read More
If you love me, you will keep my commandments?In the... Read More
Many people, maybe even you, think there is only one... Read More
So often in a new relationship we learn the dynamic... Read More
How do you show someone you love them? Do you... Read More
In my e-book, How to Build Relationships That Stick, I... Read More
Every relationship needs relief from the same old bedroom routine... Read More
Caution is a word with a fine old-fashioned ring. The... Read More
One thing that women in abusive relationships and their family... Read More
Diamond promise rings are quite common, but many are not... Read More
Long distance relationships are dreadful. I know this because I'm... Read More
I'm going to get straight to the point. If you... Read More
America has a reluctance to accept relationships between people of... Read More
The next morning he /or she is gone. And because... Read More
1. Sleepless nights are part of a victims' experience... Read More
How "powerful" are you?Do you ever cover up how you... Read More
Over the past few months, things in my life have... Read More
Violence in the family often follows other forms of more... Read More
"Men are all the same. Stop looking for Prince Charming,... Read More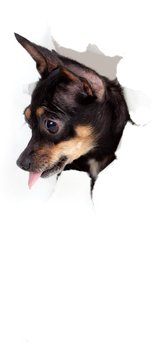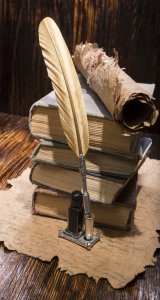 Divorce happens. I'm not going to debate the causes or... Read More
Have you been plagued by the nagging feeling that your... Read More
All females need sexual tension from a prospective or existing... Read More
If you have the uneasy feeling that your husband is... Read More
Many have problems with communication and using that "love" word.... Read More
1. The Perfect Phase is the first three months. If... Read More
Some people have a natural ability to romance the oppposite... Read More
A husband and wife were doing a little redecorating and... Read More
One of the most underrated concepts that most people overlook... Read More
Deep down, we haven't evolved as much as we would... Read More
"Love makes the world go around" was true when it... Read More
IntroductionDo you feel misunderstood by your partner? Seem to keep... Read More
Relationship Tip 1My family loves movies. In the theater, on... Read More
Body Language can tell you a lot about what is... Read More
In my work with couples, certain themes have emerged that... Read More
It seems as if creating successful relationships with our significant... Read More
Love is exciting, and when a relationship is new, almost... Read More
Weve all been there. Weve fallen in love with somebody... Read More
THIS AGREEMENT is made and entered into this Third day... Read More
I came from good people. I didn't always know that.You... Read More
Picture yourself at a bar with some of your buddies.... Read More
Throughout centuries, story tellers, and people from different background and... Read More
Conflict in a relationship is both normal and painful. In... Read More
Picture, if you will, the following scene:A man and woman,... Read More
What are friends for and how can a friendship be... Read More
From my own personal experiences with relationships I believe in... Read More
Sometimes it takes a girlfriend in order to have a... Read More
Modern technology hasn't solved any of the problems of creating... Read More
My Dear Lover,Soon or later, you and your beloved will... Read More
Every relationship hits a snag, or worse, a major crisis... Read More
Like a great game of poker, knowing when to "Hold... Read More
"If he comes we welcome, If he goes we do... Read More
If you have ever read teen magazines you will be... Read More