10 Critical Ways To A Perfectly Food-Safe Kitchen
Food poisoning is related to unsafe food, a dirty kitchen, and dirty kitchen appliances. If you follow some safety rules, food poisoning will never occur.
Your Refrigerator
1. Freezing does NOT kill bacteria; it only controls their growth. Common bacteria grow rapidly at 60° F to 120° F. Keep the temperature of the refrigerator below 50° F. Keep the freezer temperature at about 0° F.
2. Don't take foods out of the refrigerator until you're ready to cook them.
Dishwashing
3. Clean well with hot water to kill bacteria.
4. If washing dishes by hand, leave them to drain rather than using a tea towel. If you use a tea towel, change it often. Paper towels are a better option.
5. Dishcloths are a prime spot for bacteria to grow and multiply. Wash them regularly with hot water or in the washing machine using the hot cycle with antibacterial products.
Cooking
6. Cook thoroughly to kill bacteria but don't overcook to the point of charring. It may form amine compounds that may cause cancer. Don't cook food partially and leave it to cook later.
7. Wash your hands thoroughly with an antibacterial soap before and after cooking.
8. Wash vegetables thoroughly. Wash all lentils, legumes, rice, etc. with lots of water. These are often treated with powder, polish, and even colors, to make them attractive.
9. When you want to use leftovers, heat them to a high temperature so that any bacteria that may have multiplied in the refrigerator will be killed. Throw away any leftover food still left after it has been reheated once.
10. Don't cook if you have a cut on your hand as cuts and scratches harbor many bacteria.
Terry Nicholls
My Home-Based Business Advisor
www.my-home-based-business-advisor.com
Copyright © by Terry Nicholls. All Rights Reserved.
About The Author
Terry Nicholls is the author of the eBook "Food Safety: Protecting Your Family From Food Poisoning". In addition, he writes from his own experiences in trying to start his own home-based business. To benefit from his success, visit My Home-Based Business Advisor - Helping YOUR Home Business Start and Succeed for free help for YOUR home business, including ideas, startup, and expansion advice.
In The News:
---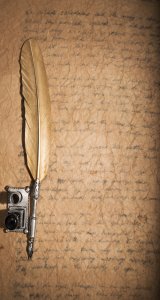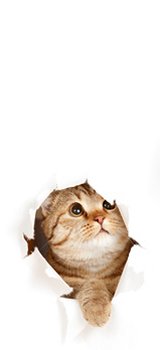 Pancakes are easy and almost foolproof. But there are some... Read More
Often we field questions about making great bread. Great bread... Read More
What should you do if you are in the middle... Read More
"Can I freeze it?" is a question often asked in... Read More
To understand what a Scoville Unit is, one must understand... Read More
Dutch ovens were made for baking. In the hands of... Read More
Microwave ovens can play an important role at mealtime, but... Read More
Lobster has always be one of those extravagant meals which... Read More
Barbecuing has long been a favorite pastime for many and... Read More
Sometimes bread machines can be tricky. We were trying to... Read More
Are you the fruit cake in your family? Before you... Read More
Have you ever wanted to buy new cookware but didn't... Read More
From ancient times till the nineteenth century cooking was basically... Read More
IntroductionWoks have been synonymous with Chinese cooking since the emergence... Read More
High altitude baking can be a real adventure for the... Read More
As a busy working mother, I'm short on time, especially... Read More
The great English cook Prue Leith once famously remarked "life's... Read More
The whisk. A true versatile cooking utensil. Whisks come in... Read More
Successful cake decorating is all about preparation. Baking and preparing... Read More
New and exciting varieties of peppercorns are becoming available to... Read More
Digital kitchen timers come in many shapes and sizes. Timers... Read More
Grilling vegetables is easy. The fact that more people don't... Read More
It wouldn't be summer without fresh mint in pots on... Read More
Hiking, camping, and boating are good activities for active people... Read More
Soups and sauces can be thickened in a variety of... Read More
We really like fresh bread while we're camping. There is... Read More
It is one of life's oddities that we take a... Read More
If you find leftovers boring, uninviting or downright "yuck," then... Read More
There's two basic theories on grilling corn. Some people prefer... Read More
Flax seed will add a pleasant nutty taste to any... Read More
Non-stick woks do not require seasoning, and come with simple... Read More
As mentioned in Part 1 of the series, woks come... Read More
Clarified butter is a delightfully rich concentrated butter that can... Read More