Two for One Dinners: Turkey
If you find leftovers boring, uninviting or downright "yuck," then here are some ideas to put the "zing" back into mealtime. With a little creativity your home-cooked meal can easily become a delicious meal another night. There are a six articles in this series, today we are going to look at what you can do with turkey.
DINNER - NIGHT ONE: Roasted Turkey Breast
Any time of the year is a good time to roast a turkey and experiment with different flavors. Try roasting it over carrots, leeks and sweet potatoes and glazing the bird and the vegetables with a mix of soy sauce and molasses. Or, perhaps you want to roast it with turnips, carrots, potatoes and leeks. Be creative and try different veggies! Take care to remove the leftover meat from the bone and store it tightly wrapped in the refrigerator for up to two to three days.
DINNER - NIGHT TWO: Turkey and Pear Salad
A night or two later, when you need a quick meal, chop the leftover turkey and fold it, with diced pears, into a little mayonnaise and lemon juice. Sprinkle with curry powder, salt and pepper and serve on a bed of romaine lettuce. No cooking required! This also makes a great lunchbox salad.
Publishing Rights: You have permission to publish this article electronically, in print, in your ebook or on your website, free of charge, as long as the author's information and web link are included at the bottom of the article and the article is not changed, modified or altered in any way. The web link should be active when the article is reprinted on a web site or in an email. Copyright 2005, Michele Webb. All Rights Reserved.
Michele Webb owns her own website and is a member of a number of organizations for women Netpreneurs and business owners. She has over 20 years experience in health care, clinical trials, management, project management and software development. She currently lives in Las Vegas, Nevada USA with her two dogs.
You are invited to visit her website at: http://www.ebooksnstuff.com. Or, you can email the author at: support@ebooksnstuff.com
In The News:
---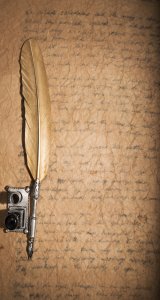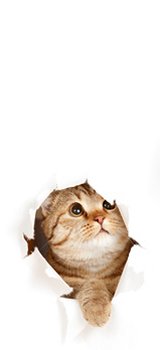 To understand what a Scoville Unit is, one must understand... Read More
Muffins are a mainstay around our house. They are as... Read More
You don't have to own a bread machine to enjoy... Read More
It depends. The best way to tell if the dough... Read More
Storing foods can present its own set of problems. And... Read More
Barbecuing has long been a favorite pastime for many and... Read More
We're all looking for that perfect pie, or cookies, or... Read More
Bread dough needs to be elastic in order to capture... Read More
A lot of the times we mean to get in... Read More
With the holidays on their way soon, many people will... Read More
Thousands of types of bacteria are naturally present in our... Read More
The secret-at least most of it-is in the rise. The... Read More
Food poisoning is related to unsafe food, a dirty kitchen,... Read More
To get the svelte figure, start in the kitchen. Slimming... Read More
Kitchen canister sets are a great way to accent your... Read More
Sometimes bread machines can be tricky. We were trying to... Read More
Ah, there's nothing like a tender, steaming scone in the... Read More
For over 40 years scientists have known that the fumes... Read More
Soups and sauces can be thickened in a variety of... Read More
If you find leftovers boring, uninviting or downright "yuck," then... Read More
Ever been to a barbecue party where the 'chef' placed... Read More
Flax seed will add a pleasant nutty taste to any... Read More
For that next picnic or family outing, consider making sandwich... Read More
The Versatile Quick BreadIt's no wonder quick breads are so... Read More
Are my breads, cookies, or cakes baked and ready to... Read More
Ahhh?the noble crescent roll. In some forms it has its... Read More
Would you like to prepare the best Garlic Mashed Potatoes... Read More
School's out! And summer is a good time to introduce... Read More
There's nothing better than the juicy, flavorful hard candy from... Read More
The human body requires the intake of six types of... Read More
Bad eggs are rare but they do occur. Crack eggs... Read More
The best way to decide what you need in your... Read More
"Can I freeze it?" is a question often asked in... Read More