Two for One Dinners: Beef
If you find leftovers boring, uninviting or downright "yuck," then here are some ideas to put the "zing" back into mealtime. With a little creativity your home-cooked meal can easily become a delicious meal another night. There are a six articles in this series, today we are going to look at what you can do with beef.
DINNER - NIGHT ONE: Pot Roast
Make a slow-cooked pot roast with onions, carrots and potatoes. Give it a flavor boost with bottled horseradish. Serve it over mashed garlic potatoes with a green salad. Put the leftovers in a tightly covered container, or ziplock bag in the refrigerator or freezer.
DINNER - NIGHT TWO: Vegetable Beef Soup
Chop the leftover beef into cubes and mix with a packaged beef broth with frozen mixed vegetables (i.e., green beans, carrots and corn) for a simple, and filling soup. You can find in your grocer's frozen food section packages of "soup mix" vegetables as well. Serve the soup with cornbread or biscuits on the side. This soup also makes a great lunchbox item that you can warm up and put into an insulated thermos.
Publishing Rights: You have permission to publish this article electronically, in print, in your ebook or on your website, free of charge, as long as the author's information and web link are included at the bottom of the article and the article is not changed, modified or altered in any way. The web link should be active when the article is reprinted on a web site or in an email. Copyright 2005, Michele Webb. All Rights Reserved.
Michele Webb owns her own website and is a member of a number of organizations for women Netpreneurs and business owners. She has over 20 years experience in health care, clinical trials, management, project management and software development. She currently lives in Las Vegas, Nevada USA with her two dogs.
You are invited to visit her website at: http://www.ebooksnstuff.com. Or, you can email the author at: support@ebooksnstuff.com
In The News:
---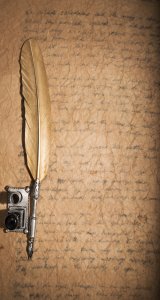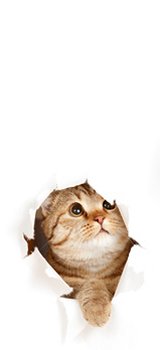 As a busy working mother, I'm short on time, especially... Read More
IntroductionWoks have been synonymous with Chinese cooking since the emergence... Read More
School's out! And summer is a good time to introduce... Read More
Bread machines-wonderful inventions that they are-don't think very well. You... Read More
Grilling and Barbecuing, two of the most popular cooking methods... Read More
Bread dough needs to be elastic in order to capture... Read More
Do you helplessly stand at the meat counter looking from... Read More
Are you the fruit cake in your family? Before you... Read More
With the holidays on their way soon, many people will... Read More
Many bakers ask for tips and instructions on decorating cookies.... Read More
Ahhh?the noble crescent roll. In some forms it has its... Read More
How many of you remember dad trying to get the... Read More
A long hard day at work. You get home and... Read More
Barbecuing has long been a favorite pastime for many and... Read More
Perishable food must be kept cold while commuting via bus,... Read More
If you find leftovers boring, uninviting or downright "yuck," then... Read More
Ever been to a barbecue party where the 'chef' placed... Read More
Some of the best meals I've ever eaten were made... Read More
Grilling vegetables is easy. The fact that more people don't... Read More
Prevention of food poisoning starts with your trip to the... Read More
There's two basic theories on grilling corn. Some people prefer... Read More
Every busy mom worries about how to prepare fast, nutritious... Read More
Digital kitchen timers come in many shapes and sizes. Timers... Read More
Types of BacteriaBacteria are all around us, in the air,... Read More
Gluten is a substance made up of the proteins found... Read More
Here's a little known factoid - did you know that... Read More
Kitchenaid stand mixers are very popular in today's kitchens and... Read More
"There's nothing more enjoyable than having friends and family gathered... Read More
COLFAX, WISCONSIN - June is Dairy Month and what better... Read More
Cobblers and dowdies, crisps and crumbles, buckles and betties-what are... Read More
Microwave ovens do have benefits. They are certainly convenient. They... Read More
Cake pans?.the secret behind every successful cake. My husband tells... Read More
Flax seed will add a pleasant nutty taste to any... Read More